This is from a series of posts by MABA resident artist Barry Van Dusen
Joppa Flats Education Center and Wildlife Sanctuary, Newburyport on September 20, 2015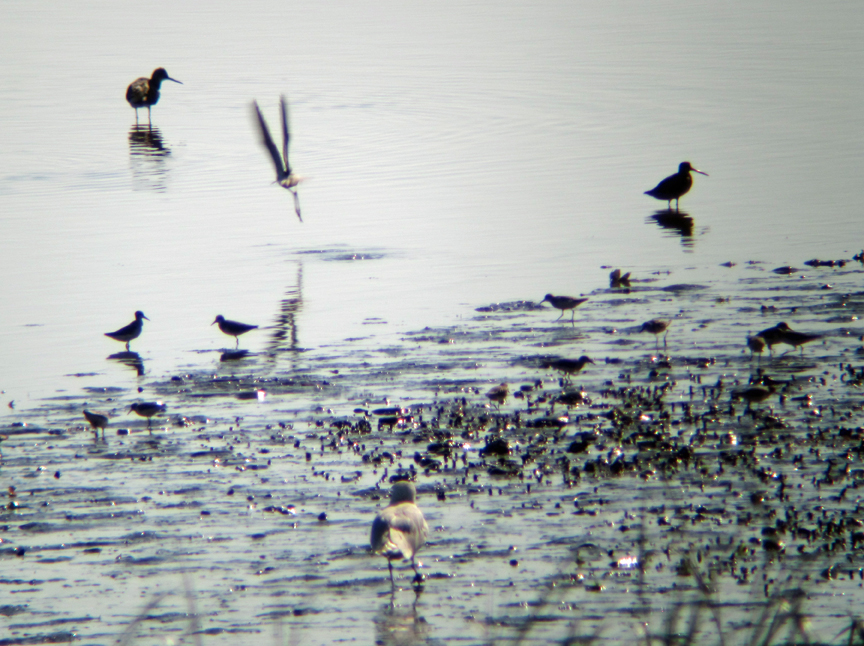 If you've been following this blog, you may remember that I made a brief post about Joppa Flats back in Mid-May, but I knew I wanted to spend more time at this exciting location. Most Massachusetts birders would agree that Plum Island, in Newburyport, is the No. 1 birding destination in the Commonwealth.  Joppa Flats Education Center on Newburyport Harbor is nearly unique among Mass Audubon properties in having NO trail system. Instead, Joppa serves as an education center and visitor support facility for this premier birding location. All visitors to Parker River National Wildlife Refuge and other hotspots on Plum Island pass right by, (and usually make a stop) at the Joppa center. For the purposes of my residency, therefore, I am considering any work I do on Plum Island and Newburyport Harbor, a part of my visit to Joppa.
If you hit the tides right, the boatramp just down the shore from Joppa can be a good spot to watch shorebirds. The exposed flats in the harbor can teem with birds, and many come in close to forage along the edge of the marsh grass.
Greater yellowlegs are abundant during my visit, as are short-billed dowitchers. Lesser yellowlegs are mixed in, along with some smaller peeps and plovers.   As the tide floods, the yellowlegs and dowitchers wade belly-deep in the strong current, leaving wakes behind them.
Perhaps the long stretch of warm, dry weather had something to do with the scarcity of birds out on the Parker River National Wildlife Refuge, today. Passerines were few and far between, although rarities like western tanager and Connecticut warbler were reportedly being seen by some lucky individuals. I DID encountered one modest wave of birds along the Marsh Loop Trial at Hellcat – two yellow warblers, a redstart and a magnolia warbler – duly noted in my sketchbook…