We are extremely excited to display a selection of art from our third annual juried youth bird art exhibition. All artwork will appear in this series of posts. This annual exhibition is open to any children and young adults age 4 to 18 years old. All selected entries will be on display at the Museum of American Bird Art from November 10, 2018 to March 30, 2019. Entries for our fourth annual exhibition will open in January 2019 and close in June 2019.
Come see the artwork on display at the Museum of American Bird Art by appointment or during 3 open houses:
January 26, 2019 from 12 to 2 pm
February 23, 2019 from 12 to 2 pm
March 23, 2019 from 12 to 2 pm
Chickadee, Tyler Winston, Age 12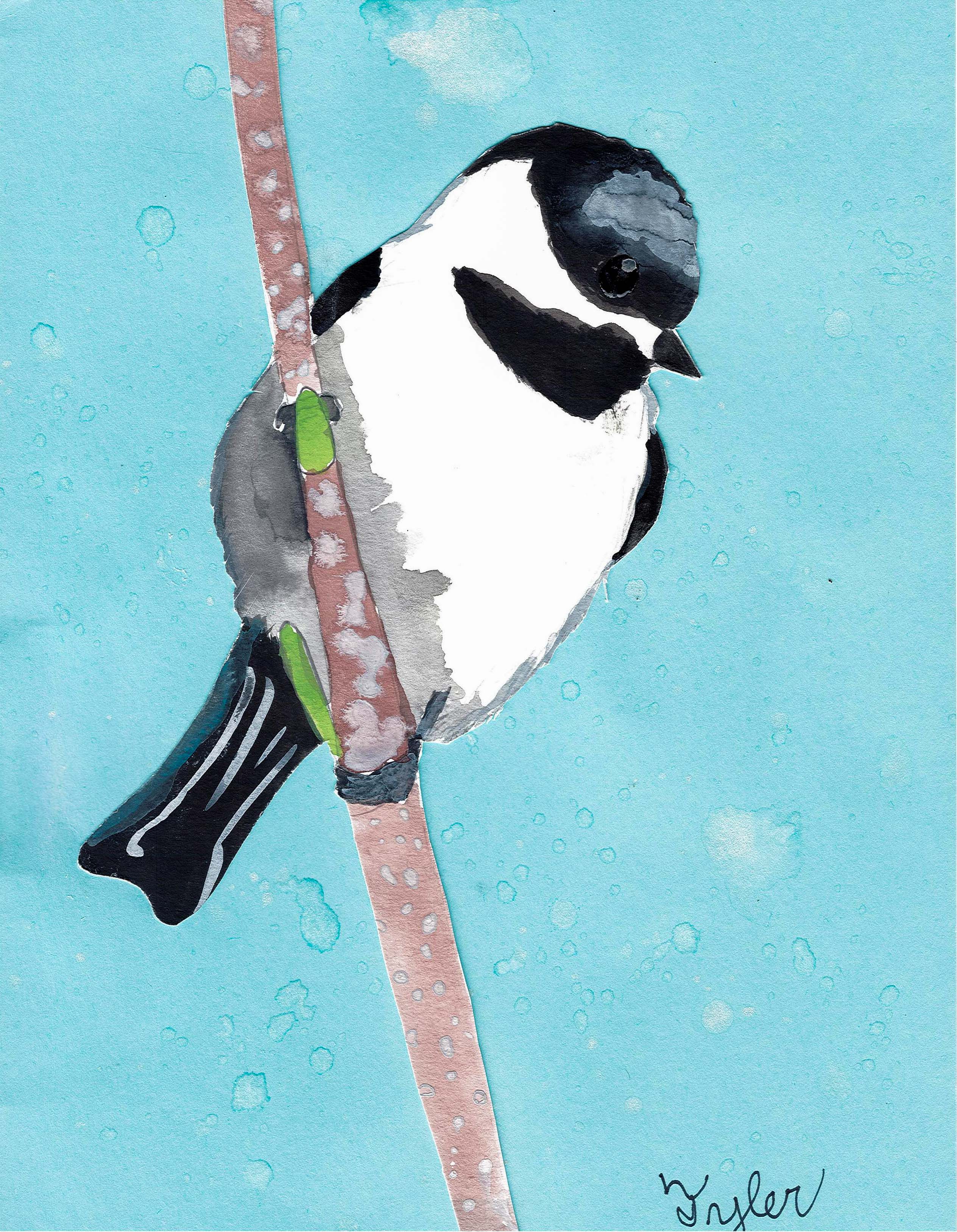 I choose the Chickadee because of its beauty and the feathers on its head make it look like a hat! Its call is unique. The Chickadee's feathers look so soft and delicate. I think their tail feathers are very pretty. Some think the Chickadee is a plain bird but I think it's beautiful!
American Krestrel, Carolyn Doremus, Age 18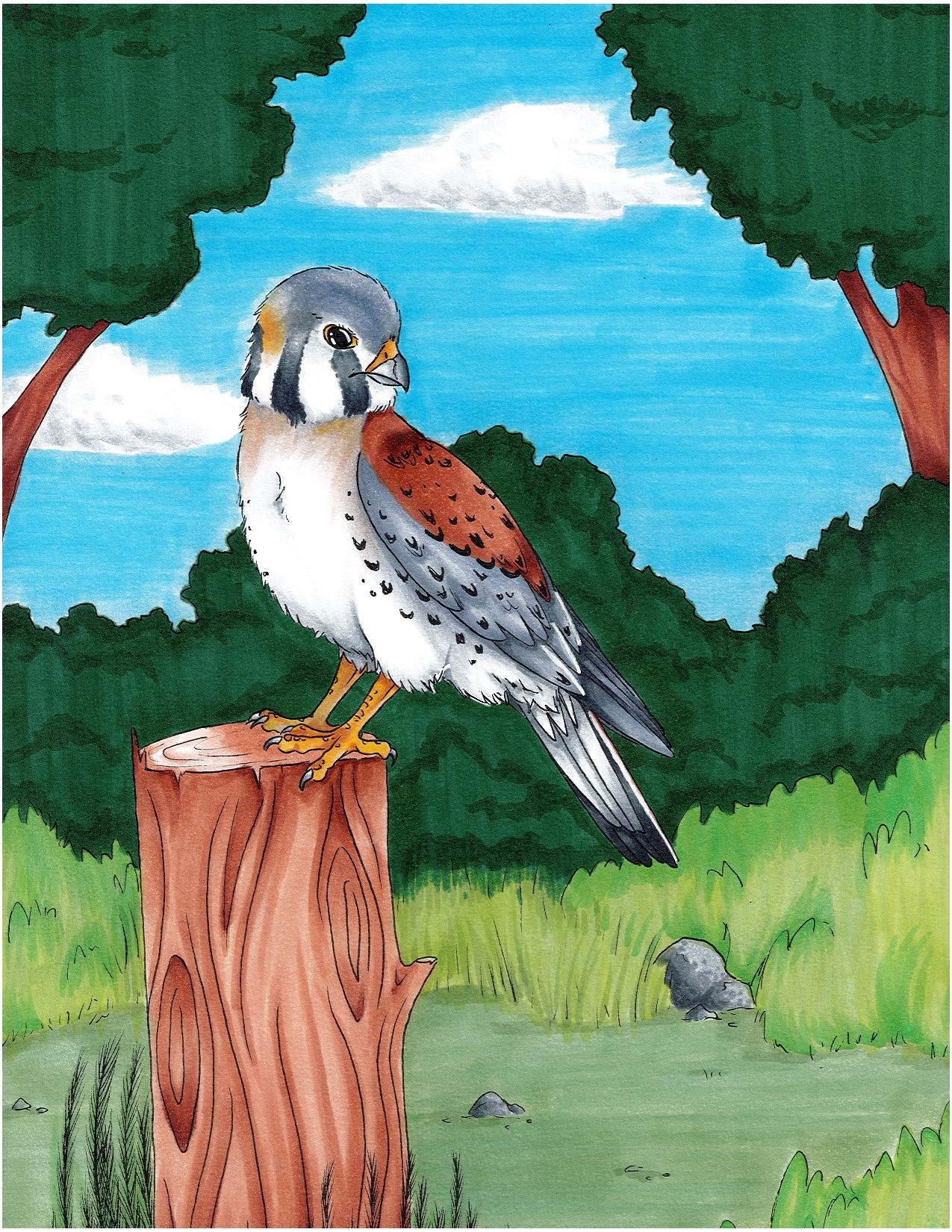 I find American kestrels to be an interesting bird of prey. They are very cute looking and the colors on them are simply beautiful. Falcons are among my favorite birds because of their fascinating design and behavior. I drew this kestrel in a place that it might commonly be seen.
Geoffrey, Sean Greene, Age 10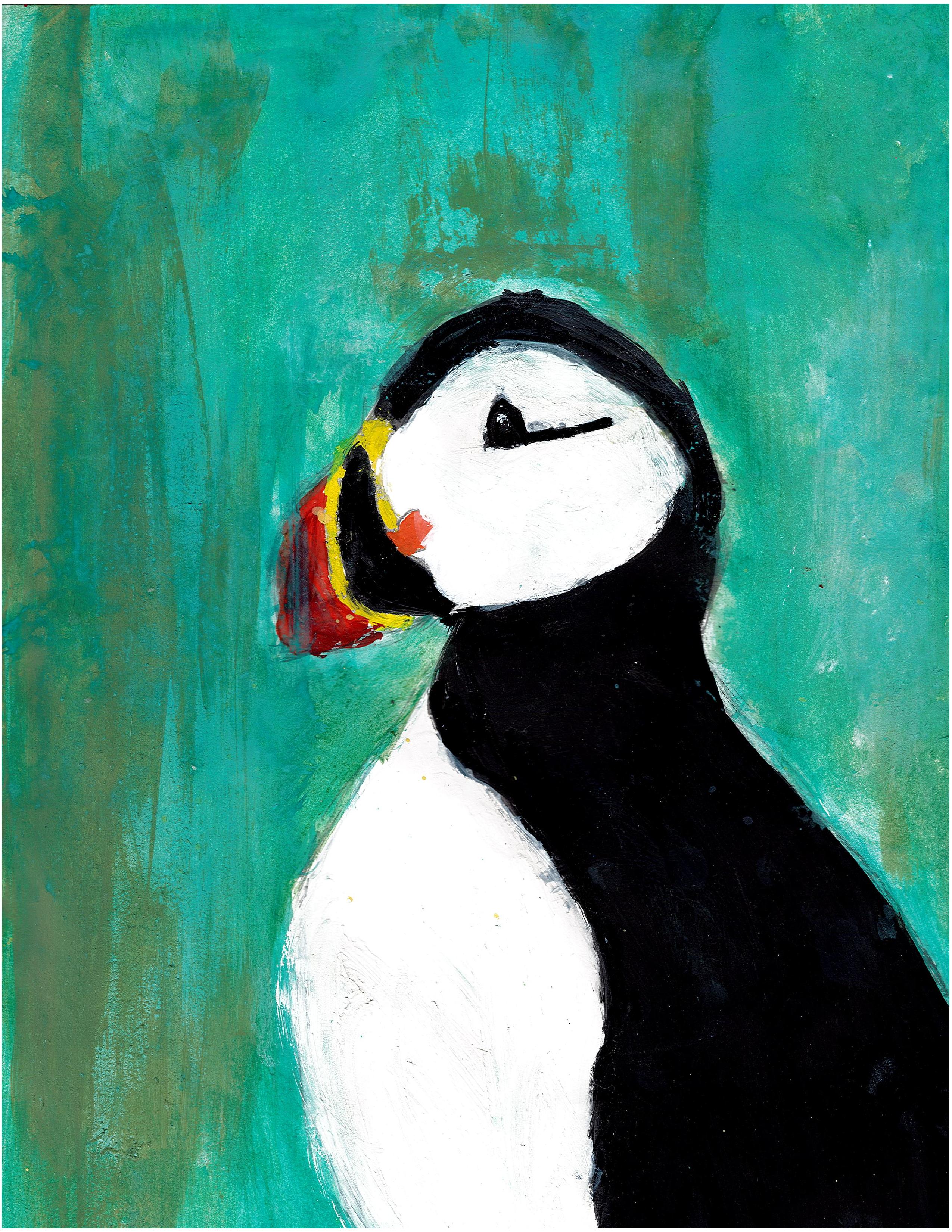 I tried to paint the puffin to show that he is alive – do you see the sparkle in his eye? This is my favorite bird because his beak is different than other birds.
Puffin, Axel Sandford, Age 9