Join us on Sunday October 1st from 1-5pm for our opening reception for Debby Kaspari's latest exhibition: "Perched on a Page: The Bird Sketches of Debby Kaspari" at the Museum of American Bird Art. Meet the artist and enjoy light fare.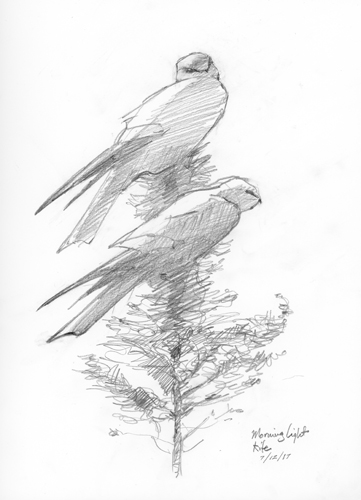 Exhibition Overview:
A field sketch is a visual note from the wild; sometimes it's a detailed observation but often it's not much more than a scribble that catches the spark of a bird's gesture and personality.
Artist Debby Kaspari says, "I try to work fast, keeping my eyes on the bird while getting down the initial shapes. Sketching animals from life takes speed and a little good luck, but capturing that essence makes the challenge worthwhile."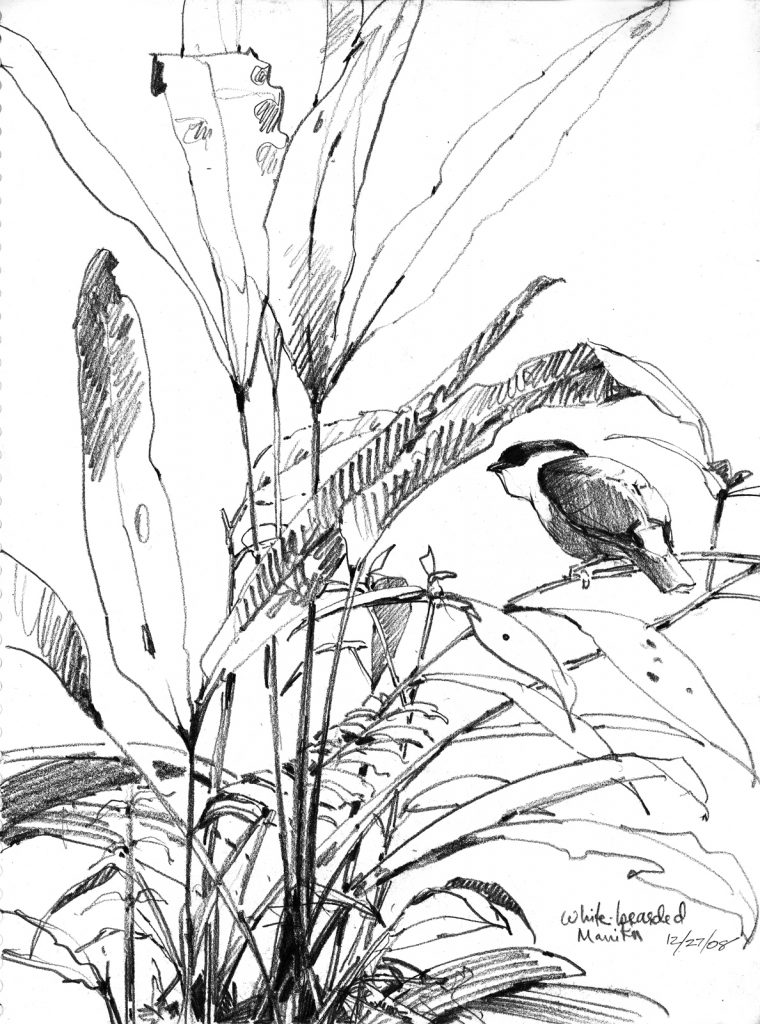 Armed with binoculars and pencils, she's chased antbirds in Panama, lapwings in Denmark, fairy wrens in Australia, and toucanets in Peru. Perched on a Page portrays the daily life of birds, captured by the artist in faraway—and not-so-faraway—corners of the world.
This is the first time Kaspari's sketches will be exhibited as a collection that represents nearly 30 years in the field drawing birds.
Artist's Bio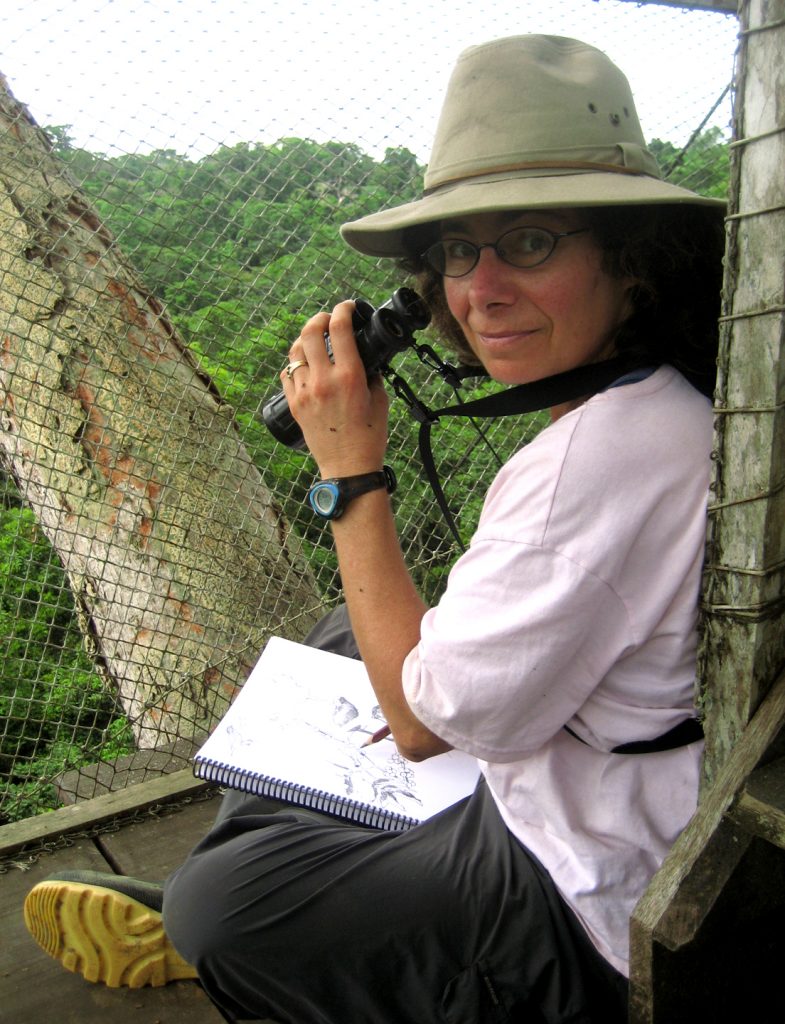 Debby Kaspari is a Signature Member of Society of Animal Artists (SAA). Her paintings have been exhibited in the Woodson Museum's Birds in Art, SAA's Art and the Animal, and the Bennington Center's Art of the Animal Kingdom, among other venues.
As an Eckelberry Fellow she sketched birds in the Peruvian Amazon for Drawing the Motmot, a solo exhibit at the Sam Noble Oklahoma Museum of Natural History. As Harvard Forest's first Artist-in-Residence she explored themes of land use history and ecological legacies over eight months of drawing and painting in New England woods. This year she joined Artists for Nature Foundation on a painting trip to Israel and Jordan, raising awareness of the Dead Sea's ecological plight.
Kaspari's illustrations for Thoreau's Animals, edited by Geoff Wisner, were acclaimed in the Wall Street Journal for their "sense of immediacy," and pencil strokes that "register as boldly as a seismograph's." Other books she has illustrated include The Incidental Steward: Reflections on Citizen Science by Akiko Busch (Yale University Press), Birds of Trinidad and Tobago (Cornell University), and Coyote at the Kitchen Door (Harvard University Press), and many articles and covers for Birdwatcher's Digest and Oklahoma Today magazines.
Her award-winning blog, Drawing the Motmot, can be visited at drawingthemotmot.com. Debby Kaspari lives in Norman, Oklahoma.