The Resplendent Windflower
Wood anemone – Anemone quinquefolia L.  Buttercup (Ranunculaceae)
SUPPORT OUR WORK and Donate to the Museum of American Bird Art
Look for Wood anemone on your woodland walks. The pure white flowers on 4-8 inch stalks above the whorl of leaves makes this an easy wildflower to spot in the spring. The scalloped leaves are divided in 3 to 5 leaflets.
The delicate flowers sway easily even in a soft breeze. This trait gives the plant its Latin name Anemone meaning windflower. The second part of the Latin name is quinquefolia, translating as five leaves.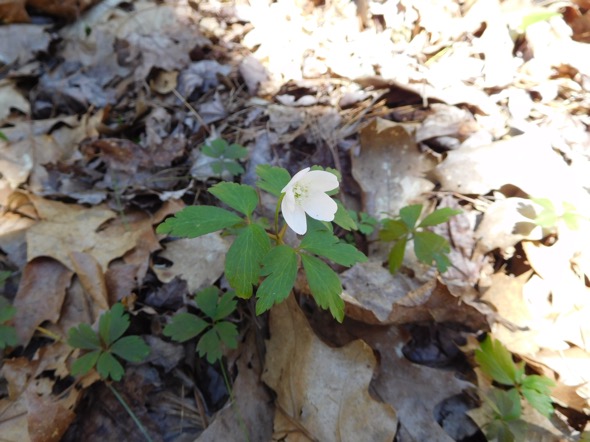 The root of Wood anemone is horizontal, with many flowers and leaves growing from a common root system. Because of this root system wood anemone can form a carpet of plants.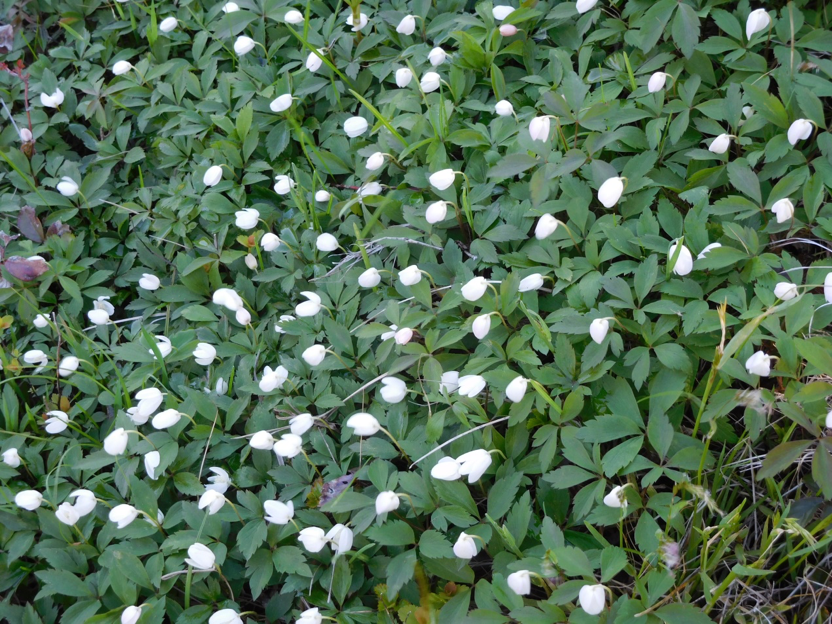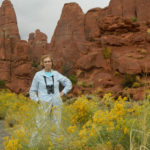 Our guest blogger, Julianne Mehegan, is a wonderful friend of MABA, a birder and a naturalist.