Wildflowers catch the eye during a walk in the woods; most have a pop of color that stands out against the background of green leaves. Below is a collection of wildflowers that grow along the sides of the Main Loop Trail at MABA. This post is a wildflower timeline, starting at the beginning of June and ending with the flowers that are just beginning to blossom now.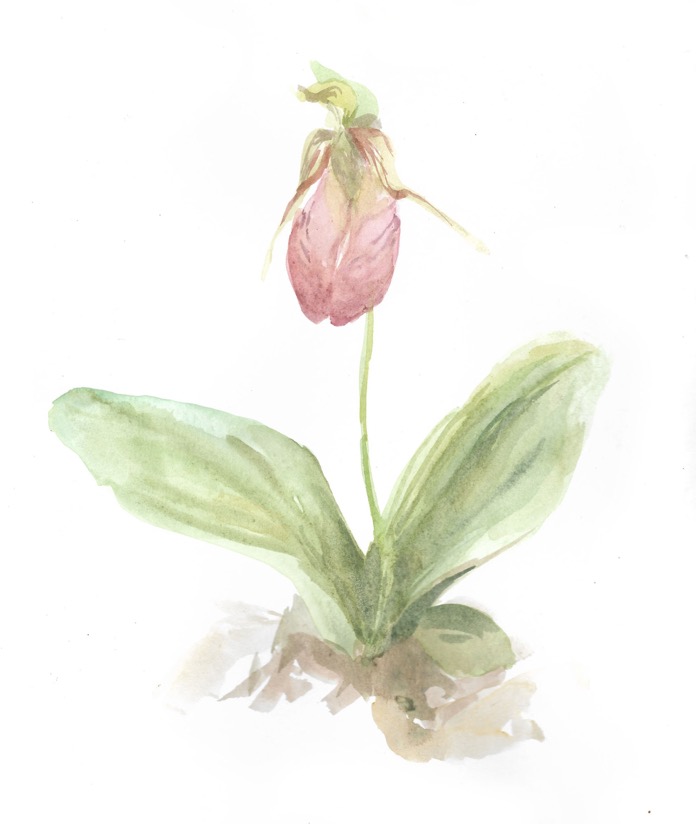 Pink Lady's Slipper (Cypripedium acaule)
June 10, 2020
6-8" tall
These striking flowers are in the orchid family and are invasive to North America. Unfortunately, they bloom in May and June, so you are unlikely to see them for the rest of this year.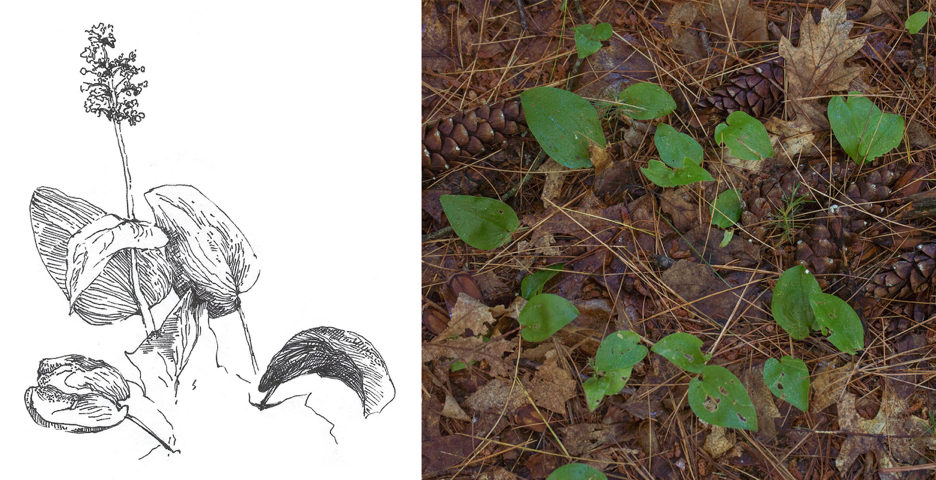 Canada Mayflower (Maianthemum canadense)
June 11, 2020
3-6" tall
These small white flowers are also out of bloom, but you can still spot the wilting blossoms by the edge of the path in many places along the Main Loop Trail. The leaves are still growing all over the ground (pictured above.)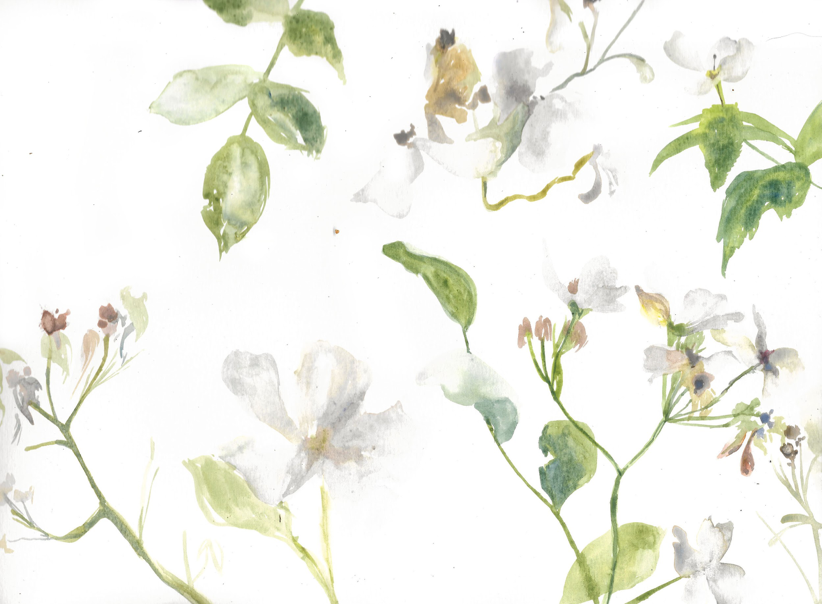 Multiflora rose (Rosa Multiflora) – Invasive Plant
June 22, 2020
2-4' off the ground
These flowering shrubs grow along the brook; the white flowers grow in clusters. In the painting above, I filled up a sketchbook page by painting the blossoms and leaves from many different angles.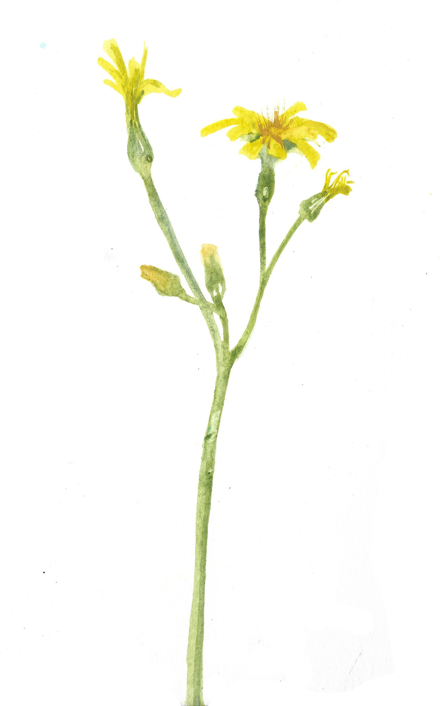 Hawkweed (Hieracium)
June 25, 2020
12-30" tall
Not only do these flowers grow on the main loop path by the brook, they are also some of the first flowers you see when you pull into the parking lot, growing along the stone wall! Their bright color contrasts beautifully against the stone.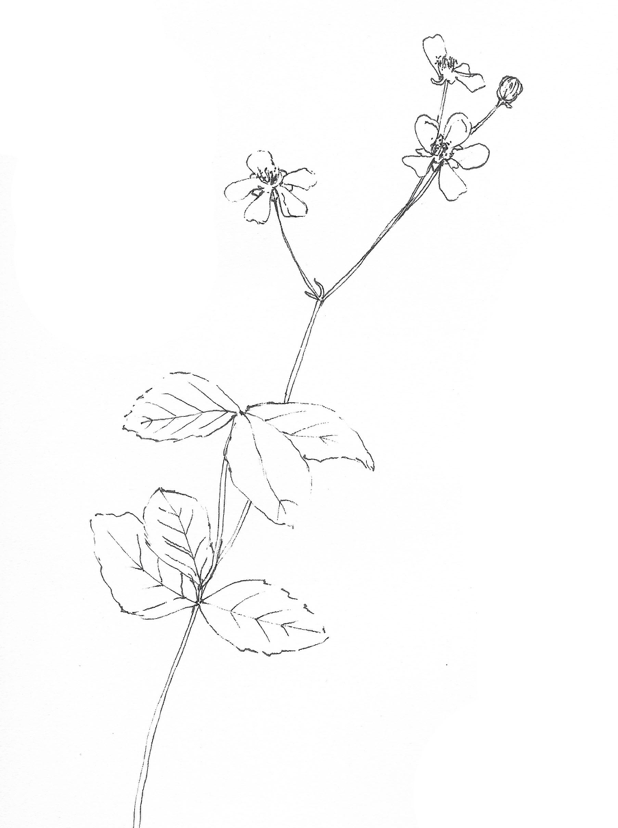 Swamp Dewberry (Rubus hispidus)
June 25, 2020
4-8" tall
These small white flowers grow all along the Main Loop Trail. I normally see only one or two plants in one place. They often grow amongst lots of other plants.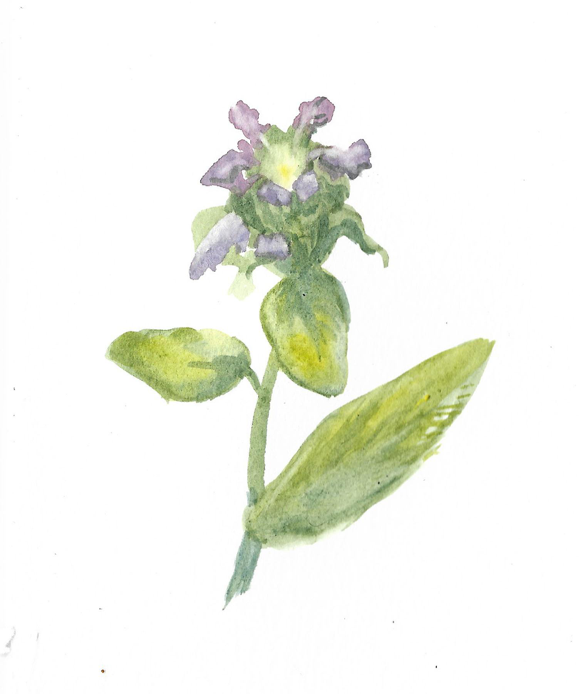 Common Selfheal (Prunella Vulgaris)
June 29, 2020
4-6" tall
These are the only purple flowers I have seen so far. They grow very low to the ground.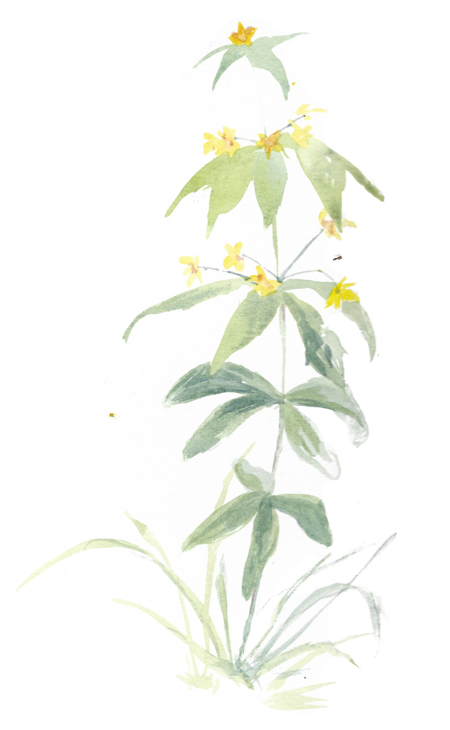 Whorled Yellow Loosestrife (Lysimachia quadrifolia)
July 1, 2020
12-24" tall
These yellow flowers with red centers are just beginning to bloom in large patches by the trail edges. These plants can be found by the brook and actually produce oil that is collected by some bees (Macropis) that collect oil. Look for their tall stalks, like the one pictured above.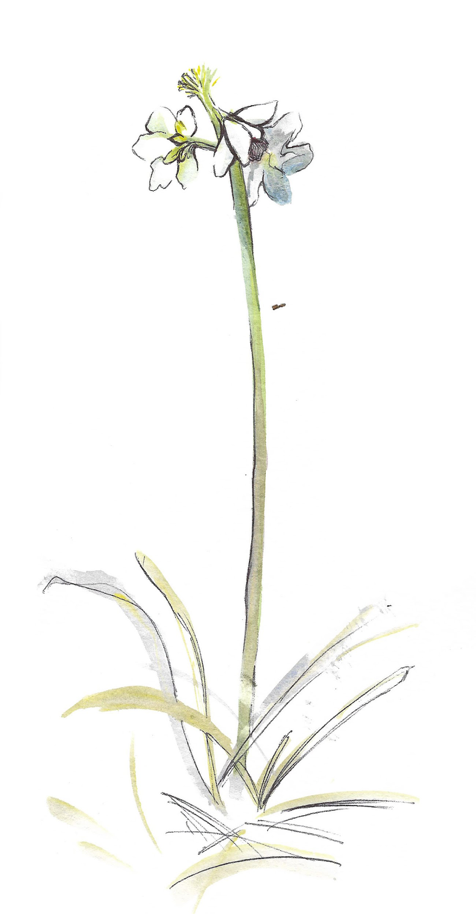 Round-leaved Wintergreen (Pyrola Rotundifolia)
July 1, 2020
5-9" tall
I saw the first of these flowers recently. It was growing by the edge of the path, hidden in some grass. They can be identified by their downward-facing blossoms.
My name is Maris Van Vlack, and I will be blogging for the summer of 2020! I am a rising sophomore at the Rhode Island School of Design, with a major in Textiles and a concentration in Drawing. I used to take homeschool classes at the Museum of American Bird Art and have had my artwork exhibiting in their Taking Flight Exhibit for young bird artists.
I am especially interested in working with unusual materials in my work, and am inspired by plants, animals, and the patterns found in nature. This summer, I will be creating a guide for the MABA trails with sketches and paintings. I will be recording and writing about my observations, and sharing them through these blog posts. Hopefully this will be an educational and inspiring resource, and will motivate you to sketch what you see when you visit MABA this summer!