Broadmoor is beautifully blanketed in 15 inches of snow.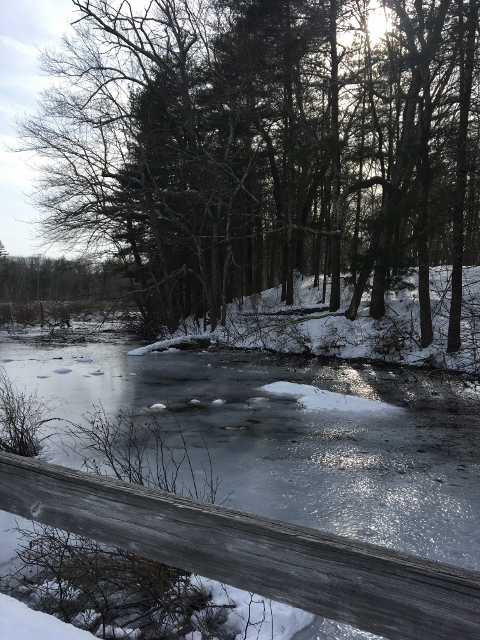 That large mound of snow in the marsh is a huge beaver lodge. Look downstream from the main bridge.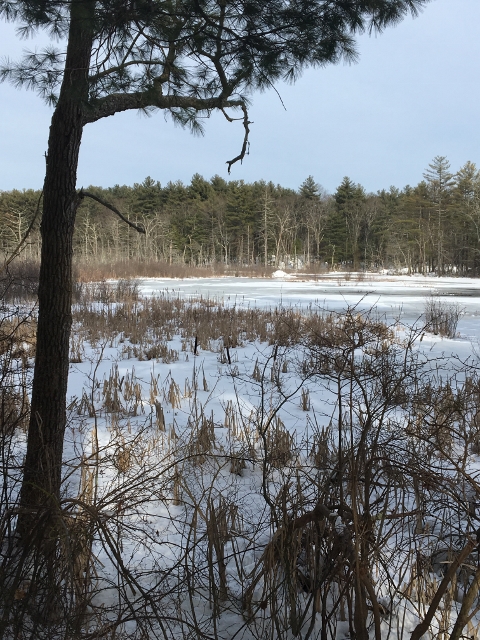 Trails can be walked but snow shoes and skis are a fun way to explore as well.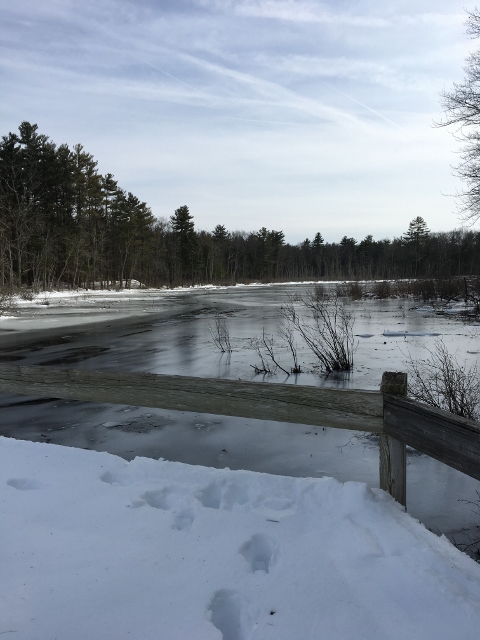 If you gear up at REI in the next month, please vote for Mass Audubon. Broadmoor will receive a grant that will go directly to trail improvements to make your adventures at the sanctuary even better in the future.