Mountain top yoga? A pro photography lesson? A trip to Iceland? What's your Drumlin dream? Tickets to this year's Moon Over Drumlin gala auction are sold out, but you can still have a chance to win! Buy your raffle tickets or put in a proxy bid before it's too late to enter to win some truly fabulous prizes, including everything from cooking and yoga classes to weekend getaways and globe-trotting trips.
Here are a few our favorite prizes to get your mouth watering and your travel bug itching for an adventure.
Buy raffle tickets or put in a proxy auction bid today >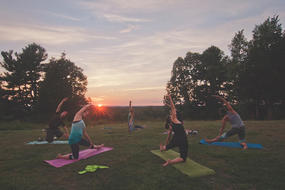 Mountaintop Yoga and Wine Retreat at Drumlin
This evening for 12 begins with a nature walk around the sanctuary, leading to an hour-long sunset yoga practice at the top of the drumlin, led by Laura Loewy, founder of Backcountry Yoga. Afterward, adjourn to a fireside wine and cheese reception, hosted by Sanctuary Director Renata Pomponi.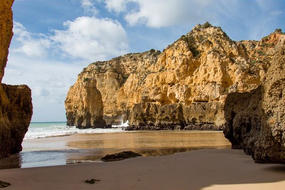 Private Paradise in Portugal
Relax for a week at Casa da Figueira, a private seaside villa in Algarve, Portugal. This traditional Portuguese villa has ample room for eight adults and is well-suited for children and families. The villa is just five minutes' walk to the beach, cliffs, and excellent restaurants. Numerous golf courses and wineries are within an hour's drive.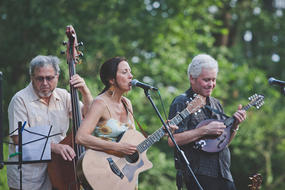 Private Drumlin Soirée
Have the sanctuary all to yourself—and 20 friends—for an evening farm and  food extravaganza! Harvest seasonal veggies from our farm fields, then return to our kitchen to create pizzas that feature your harvest. After dinner, enjoy s'mores and a campfire performance by singer-songwriter Katrin Roush. This one-of-kind celebration can be customized for families with children, workplace outings, or groups of friends of any age!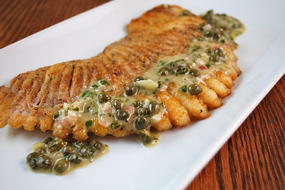 Seafood Lover's Cooking Class and Dinner Party
Svenfish founder Sven Olson—Drumlin Farm's charismatic Farm Stand seafood supplier—invites you to an evening of cooking and dining! Sven will demonstrate cooking techniques and prepare a multi-course tasting menu (at his own home, or at yours) that includes locally-sourced seafood and seasonal Drumlin Farm produce. Your dinner for 8 will be accompanied by wine pairings and tasting notes from Eric Broege and Carolyn Kemp of Vintages in Concord, MA.
Don't delay any longer! Enter your proxy bid or purchase raffle tickets for these fabulous prizes and many others today.