Crops Updates are provided by Drumlin Farm Crops Manager Matt Celona.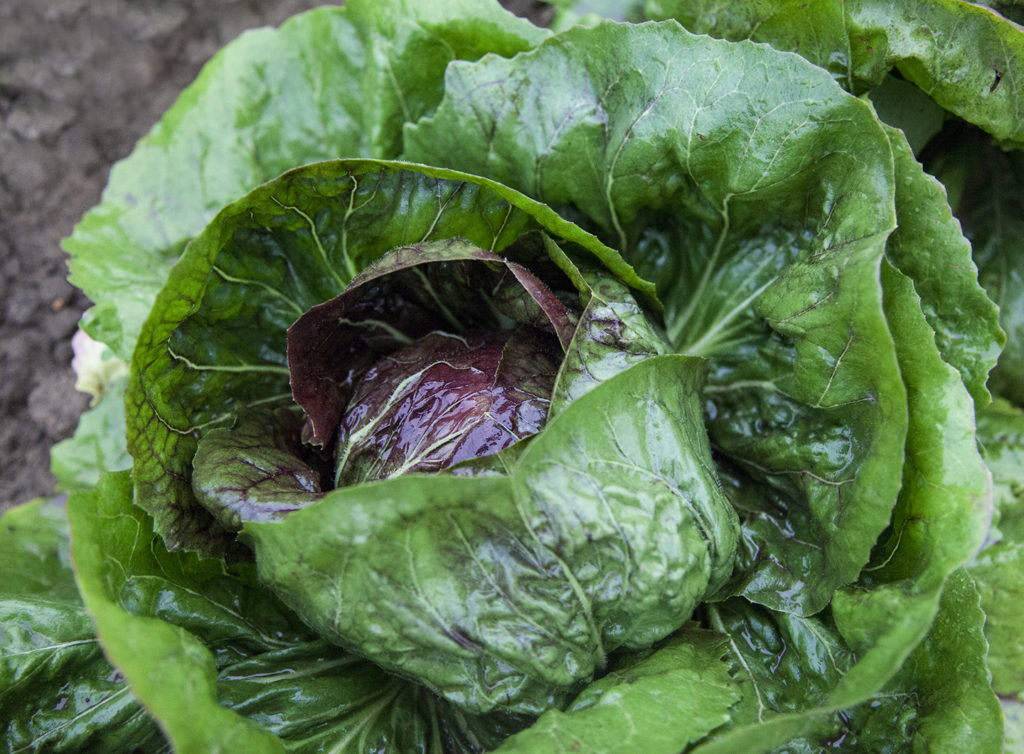 We Got Rain. We Need More.
We did get about one inch of rain on Wednesday, Friday, and Saturday. Many crops look revived and happy. However, it's a good bet that the warm weather will last, since the outlook is for 90s continuing into next week and beyond. That's not good news for the farmers or the crops. According to Weather Underground, Lincoln received 16 inches below the precipitation average in 2015. To date in 2016, we are 19 inches below average! This drought is at least two years in the making.
How Are the Crops Doing?
The young bean plants that we watered through the driest stretch are now mature and looking good. The second round of eggplant is fairing much better than the first. These are perfect for grilling whole or sautéing. Our last round of sweet corn is beginning to mature, while storage beets, rutabaga, turnips, and radish have finally germinated. Unfortunately, it looks like the seedings of storage carrots are not going to come up. We're in uncharted territory with the emergency carrot seedings that we tried over the following weeks —we hope that we can still get a good harvest out of these, but it'll depend on how mild the fall is.
We're going to have to take very good care of all fall crops in order to maximize yields from plants that are already stressed by the heat and lack of water. We're hoeing and fertilizing storage crops, stringing the second succession of tomatoes, and preparing fields for fall cover-cropping.
Many Thanks to Our Volunteers and Workers
This morning, teacher-naturalist Sally Farrow brought a group of Lowell City Corps youth to help us harvest onions. The kids apply to the city for summer employment in environmental work, and thanks to Sally's relationship with Lowell schools, they have come here for the past two years. Additionally, volunteers Anne and Sheila removed crab grass from the Brussels sprouts patch—not an easy job even when the weather is nice!
Last Friday, we said goodbye to fieldworker Maggie as she returns to Colby for her senior year. Thanks, Maggie, and all of our volunteers for your good work and positive energy!
See you in the field,
Your Farmers