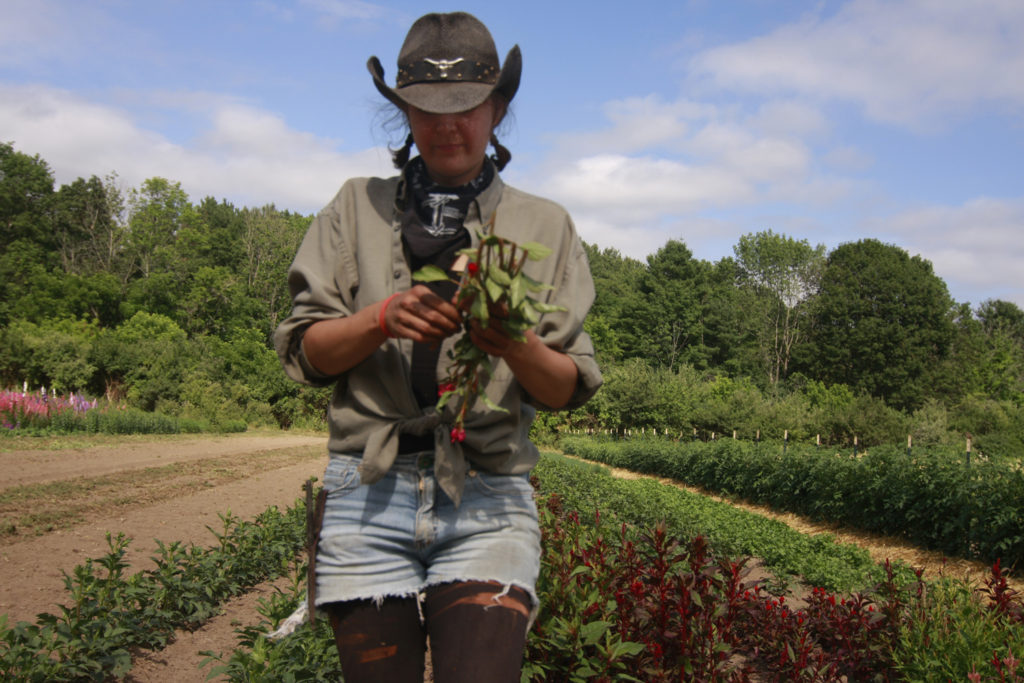 Greetings from Mexico!
The winter squash and pumpkin crop are growing vigorously in the newly opened field we are calling "Mexico" (because it's south of the field we call "Texas"). One advantage of growing crops in newly worked ground is that there is almost no weed pressure in the first year. Not having to manage weeds in Mexico allows us to devote more time to the harvest and to weed-control in the flower patch, perennial garden, and strawberries.
A Rough Year for Garlic
It looks like our entire garlic crop has failed. We're not sure what the problem was, though many of the plants burned over two cold nights in April. It's a big loss for us and for those of you who love garlic.
The Tomato Countdown
On a brighter note, the onion and shallot crops look bountiful, and the tomato patch continues to look excellent! We expect to begin harvesting cherry tomatoes next week. The cucumbers and eggplant harvests are about to reach a size when we can include them at the farm stand, our CSA, and restaurant deliveries.
We hope for rain in the coming days to keep our crops growing strong.
See you in the field,
Your farmers