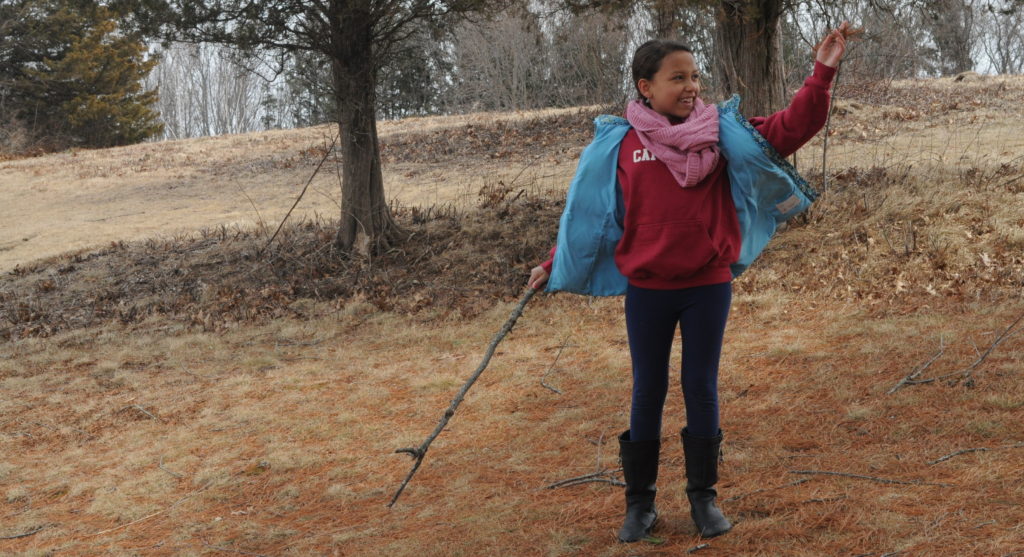 When the winter weather really starts to settle in, it's tough for anyone to want to get outside and explore. Frozen toes, layer upon layer, and chattering teeth all start to take a toll.
Trust us, we know how you feel. That's why our upcoming programs offer just the right amount of outdoor exposure and indoor coziness to get you in the mood for winter.
Friday, January 20
Wild by the Fire | Family | 3:30 pm
Meet furry and feathered creatures and learn how they survive in the snow. We'll make a sweet treat for the birds and warm up with cocoa and cookies. Winter days are dark and cold, but it's cozy by the fire!
Saturday, January 21
Sourdough Bread Making | Adults | 1 pm
Learn the age-old tradition of sourdough bread making in this hands-on workshop. Practice each step of the bread making process as we mix, knead, and shape bakery-quality loaves to taste and take home.
Chickadee Birders | Family | 6:30 pm
We'll hike through the woods in search of owls that live in the habitats of our sanctuary—great-horned, barred, and screech. Afterwards, we'll move indoors for a close look at our resident owls of the same species.
Tuesday, January 24
Kids in the Kitchen | Family | 10 am
Harvest ripe vegetables from the garden and cook up tasty treats. We'll collect eggs from our chickens for baking projects and chop veggies from the garden or root cellar to make a variety of dishes.
Wednesday, January 25
Winter Wonders: Who's Sleepy? | Family | 11 am
Explore the farm and sanctuary in winter! Feed hay to the sheep with their fluffy winter coats. Follow tracks in the snowy fields to see where they go. Make a winter "tweet" for the birds and meet native wildlife.
Thursday, January 26
On the Rise! | Family | 10 am
Mix, knead, and shape your dough for delicious country oat bread. While it rises and bakes, we'll make butter to spread on your warm, oven-fresh bread.
For all of our upcoming programs, visit massaudubon.org/drumlinprograms.