It's your last chance to register for the Fall CSA farm share program, starting Wednesday, September 11! Get your share of fall favorites, end-of-summer delights, and flavorful melons to enjoy Drumlin Farm produce throughout the season. Register online today!
---
Thankfully, we got hardly any rain or wind from hurricane Dorian. The fields are still wet, but getting drier. With all those pumpkins and squash sitting in the field, we'd like it to stay sunny and warm until we have a chance to harvest them. In addition to all the critters and bugs that like to nibble winter squash, temperatures below 55 will also damage them. We still need to clear the greenhouse of onions in order to move more squash in there, so we're in a holding pattern for the moment harvesting large quantities of beans and tomatoes while trying to find a spare moment to organize the fall harvest.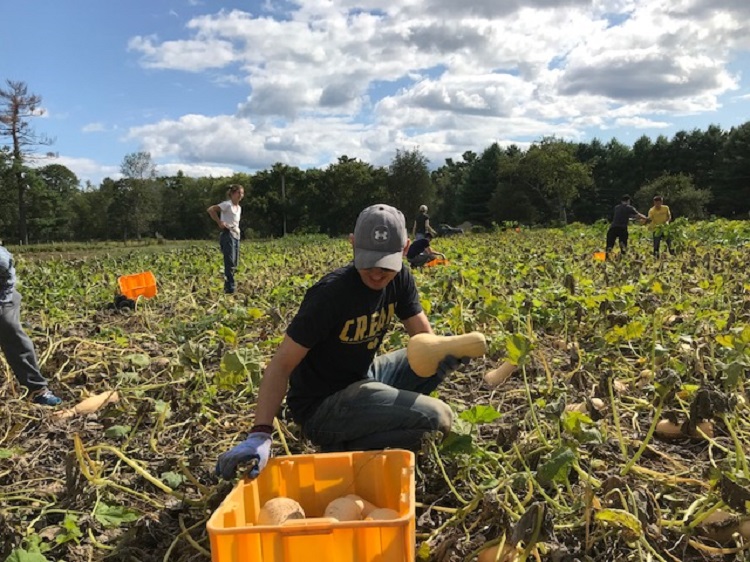 On Thursday of last week, volunteers from Change Healthcare gave us a tremendous boost with field and harvesting work ahead of Saturday's market. Together we weeded beets, harvested 150 pounds of string beans, and planted our second-to-last round of lettuce for the season. Already that was a lot of work, but they stayed on for an extra 45 minutes harvesting husk cherries. Thanks to them, we had enough beans and husk cherries for both the Union Square market (pictured below) and Saturday and Sunday's farm stand!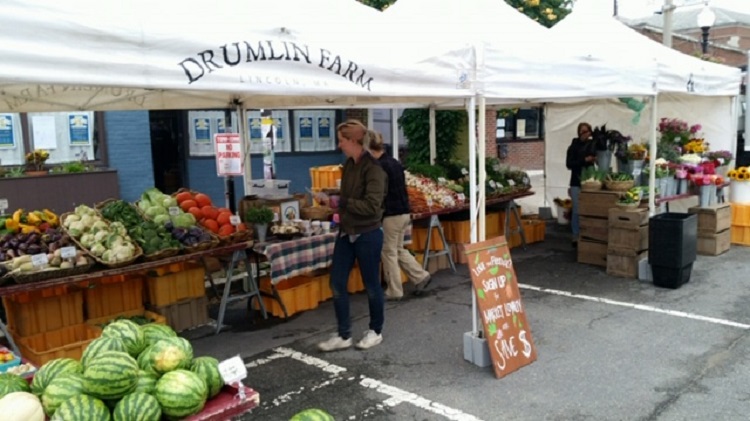 Today, for the first time this year, we delivered produce to the Cambridge school system— cherry tomatoes, greens, radish, watermelons and peppers. Next week, we begin delivering to the Somerville school system. Fall CSA begins tomorrow, so register asap if you haven't already. It's a fun time of year to be sharing the bounty of the fields with you. On cool nights you can roast squash, garlic, and root veggies, and on hot days you can still cut open a Drumlin Farm watermelon.
See you in the field,
Your Farmers