Getting Here
208 South Great Road, Lincoln, MA
By Train: We're a short walk from the Lincoln MBTA train station on the Fitchburg line. Follow the town trails from the station to the farm, and stop for pizza or a coffee on your way back! Take advantage of the $10 weekend MBTA pass for a weekend beyond-your-backyard adventure.
By Bike/Walking Trail: Lincoln boasts a fabulous network of walking and biking trails that run through the town's beautiful sights and vistas, connecting greenways and natural areas. What's better–Drumlin Farm is conveniently located along the paths on Lincoln and Codman Road. Get your steps in for the day by walking in, or park your bike at our bike rack.
By Car: Take advantage of the 4 newly installed electric vehicle charging stations in the parking lot. Charge your car while exploring the property and return to a full battery at the end of the visit.
1. Exploring by Hayride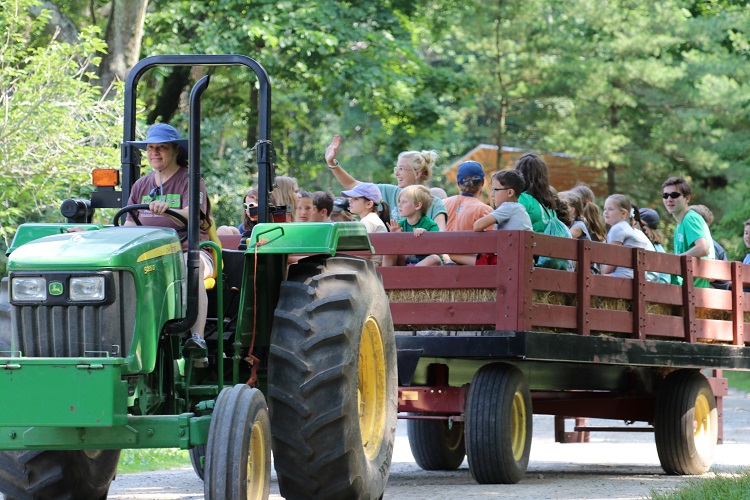 There's no better way to cover the trails and explore the farm loop than by sitting on a hay bale, traveling by tractor hayride. With the sun shining down and the crisp autumn air around you, this fall-classic is a nostalgic thrill you can't find everywhere. Grab your tickets at admissions, hop aboard outside of the Red Barn, and enjoy! Hayrides run on Saturday and Sunday until Thanksgiving weekend.
2. Shopping the Farmstand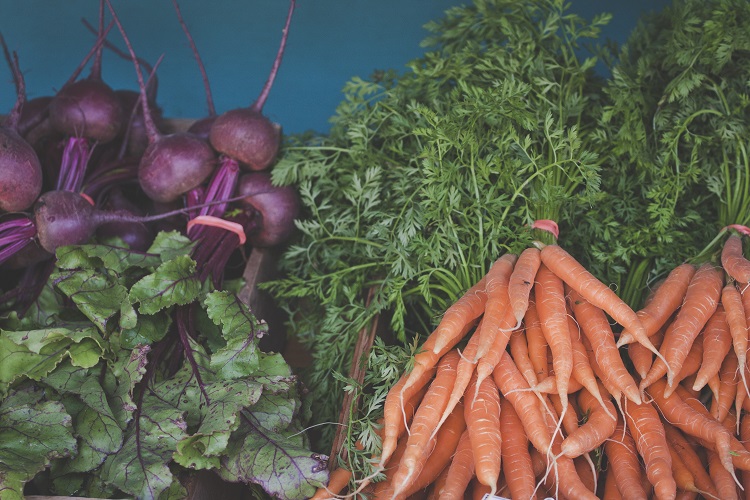 Crisp leafy greens, squashes and gourds, and a variety of seasonal fall-favorites can be found at the farmstand by admissions. Drumlin Farm-raised meats, yarn made from our sheep's fleece, honey from hives on site, and eggs from our chickens can also be purchased. Take a little farm home with you by making delicious fall recipes using local, sustainable ingredients!
3. Witnessing the Changing Season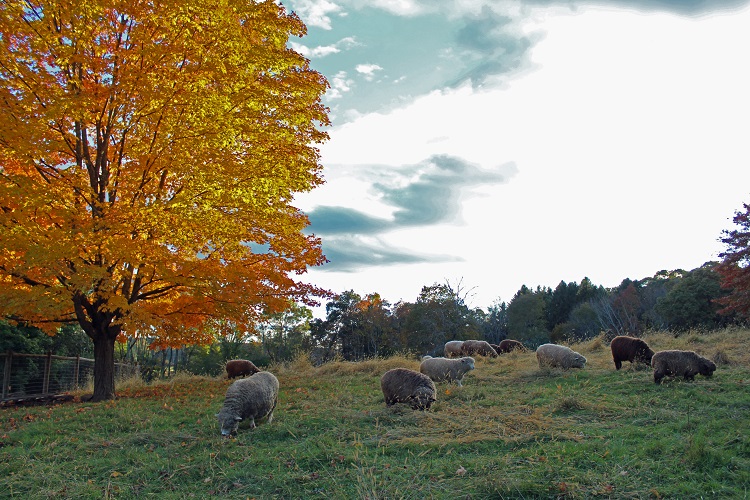 What makes a wildlife sanctuary unique from other outdoor trails you might visit? Our property is managed with wildlife and habitat health in mind, which makes trail explorations teem with natural encounters. Watch and listen for migrating fall birds in the meadows and forests and catch glimpses of scampering critters beefing up before the winter. Perhaps you'll see our resident family of wild turkeys that roam the property, or take a walk up the drumlin–one of the highest point in the greater Boston area–where you can take in a beautiful vista and see the outline of Mount Wachusett, over 30 miles away, on a clear day.
4. Visiting Native Wildlife & Livestock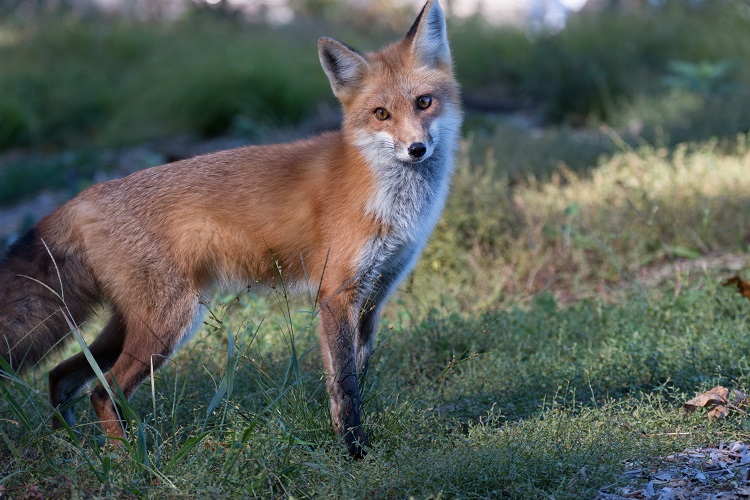 Meet the animals that make up our New England landscapes and history! Sheep, goats, pigs, chickens, and cows teach visitors about the ins and outs of farming and our historic connection to these important animals. Bird Hill (hosting owls, hawks, pheasants, and more) and the New England Wildlife Exhibit (with rabbits, snakes, foxes, and more) feature our animal ambassadors that teach us about native animals and their role in creating healthy ecosystems in Massachusetts.
5. Dropping-in for Interactive Activities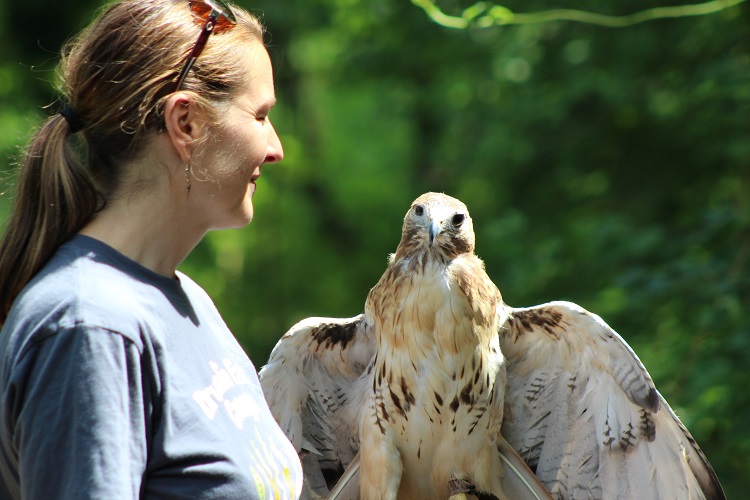 You could meet a raptor, mammal, or reptile; see a pony grooming demonstration; feel real pelts and furs; and more at our drop-in activities, included with the price of admission. Teacher Naturalists stationed around the farm engage visitors in hands-on learning opportunities to answer all your farm and nature questions and introduce you to a side of nature you may not have seen. Drop-in activities take place at 10:00 am, 11:30 am, and 2:30 pm on weekends.
Bonus: Tales of the Night, Our Spookiest Farm Festivity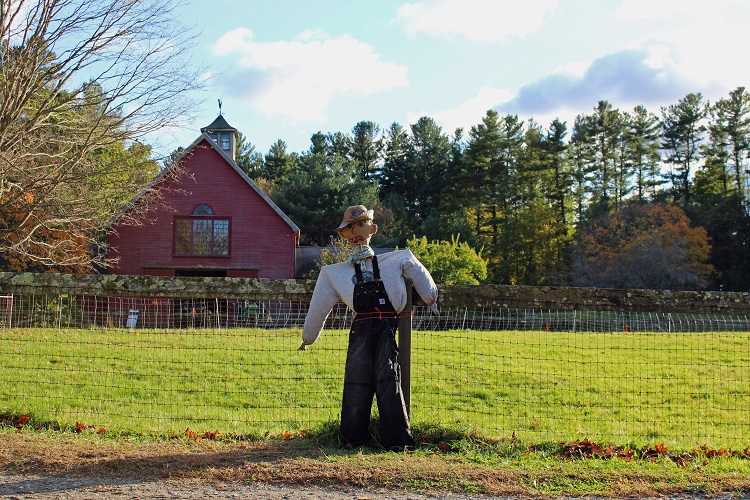 If you want a classic fall experience, there's really nothing quite like a spooky adventure through the farm and a haunted hayride. If you're free Friday or Saturday, October 25 and 26, plan a night at our annual special event, Tales of the Night. Travel through candle-lit paths and jack-o-lanterns, meet animals and story book characters, and try some witches brew and ghoulish treats! Tickets sell out for this popular event, so early registration is recommended.