May 29, 2016
Allens Pond, Dartmouth – Part 2: Field Station/ Little Beach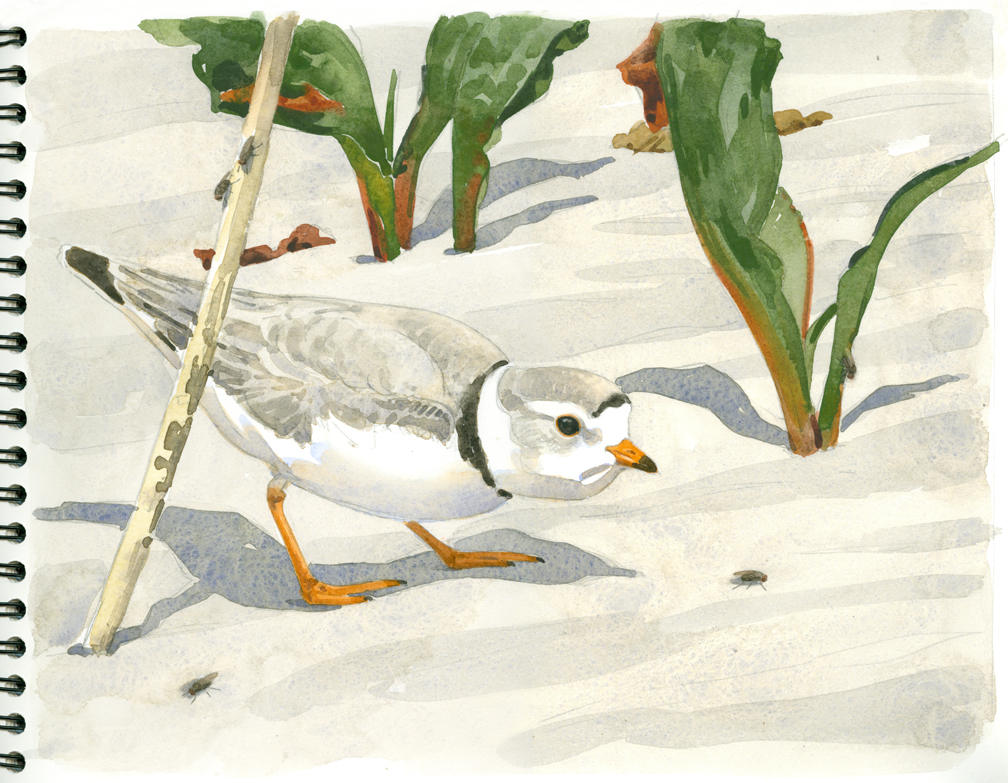 The next day, I return to Allens Pond, arriving at the Field Station entrance by 8:30 am.  I'm first to pull into the parking area, but am soon joined by Jocelyn, the coastal waterbird monitor.  Just the right person to ply with questions!   She is very helpful, suggesting areas where I might concentrate my efforts.  Jocelyn explains that six pairs of piping plovers have established territories along Little Beach, and that several are within easy walking distance.  I'm told that further out on the east end of the beach, two large least tern colonies are also doing well.
As I'm setting out on the Beach Loop, several noisy willets put on a good show – perching up on fence posts and stonewalls.  I pass an active osprey nest on a platform over the marsh, and pause to scope the common tern colony on Timmy's Rock.  In the dunes, beach plum is in full bloom.
I cut over to the outer beach and soon notice the areas that Jocelyn has roped off for the plovers.  I stay well back from the ropes and signs, but the first plover I encounter runs from the roped area and engages in a series of distraction displays.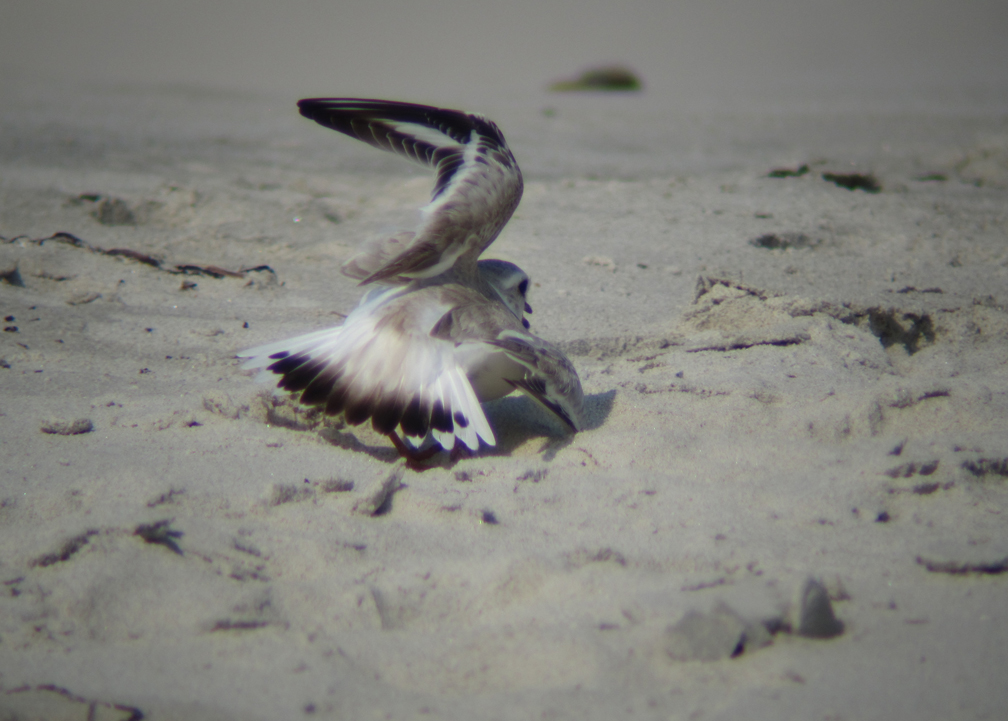 I must be too close to a nest, so I back off and the bird soon settles down.  But it never stays for long in any one spot and following its course over the sand with my scope is challenging.  Only occasionally does it pause to preen or sit down briefly.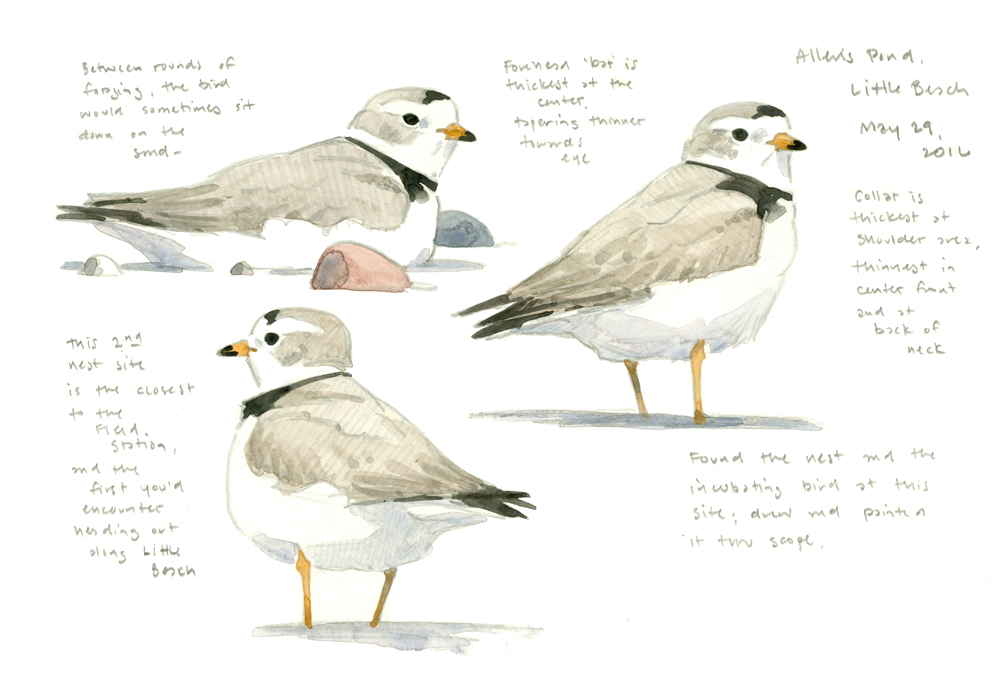 Bulkier than other plovers, piping plovers are rotund and rather "dumpy".   I enjoy working out their shapes in my sketchbook.  The pale tones of the upperparts have a "bleached out" look that blends seamlessly into the sandy environment and the few dark accents on the forehead and chest can easily be mistaken for random bits of flotsam.
This bird appears to be feeding primarily on shore flies (family Ephydridae, genus Notiphila ?) which are abundant – crawling over the sand and beach vegetation.
Further along the beach, I'm scoping another plover territory when I locate an incubating bird.  A few times it stands up, and I can see at least three speckled eggs under the bird.  It's an opportunity made for a bird artist, so I take out a sheet of watercolor paper and set to work…