April 27, 2016
Rutland Brook Wildlife Sanctuary, Petersham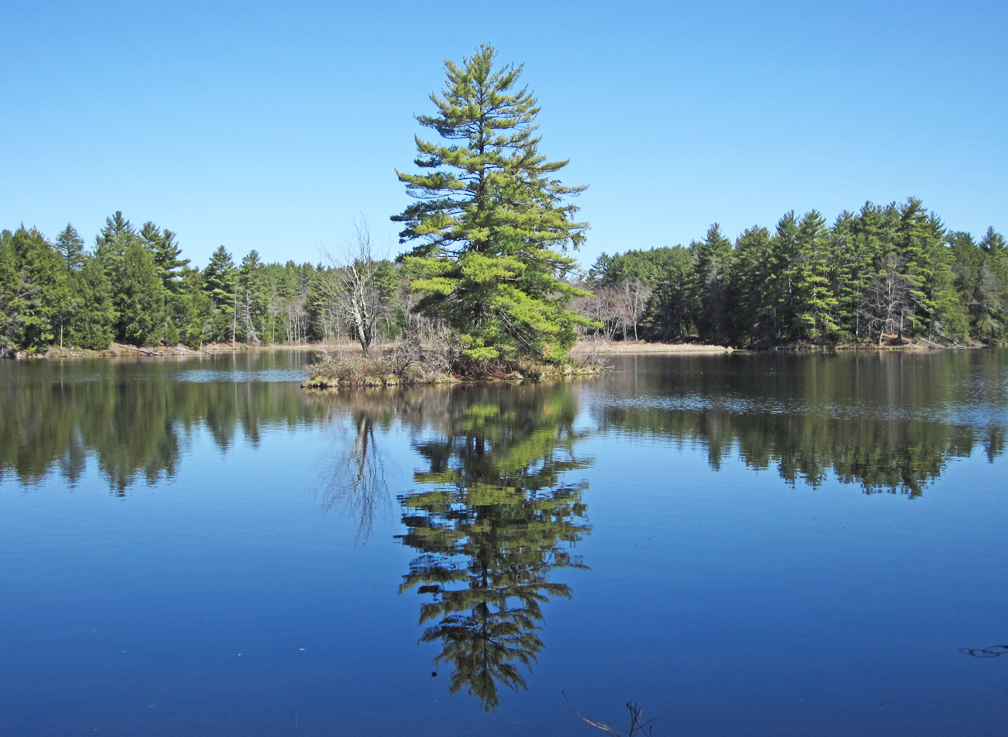 After a balmy March, April has been colder than normal, with many frosty nights and brisk mornings.  Rutland Brook is the last of the Mass Audubon properties I'll be visiting that is within easy driving distance of my home, and I'm quite familiar with the territory.  I've done drawings and paintings here before.  Here's a drawing of Connor Pond made in August of 2008, while I was waiting for an artist friend to join me.  It was early morning after a wet night, and patches of ground fog were lifting away from the hills as the weather cleared.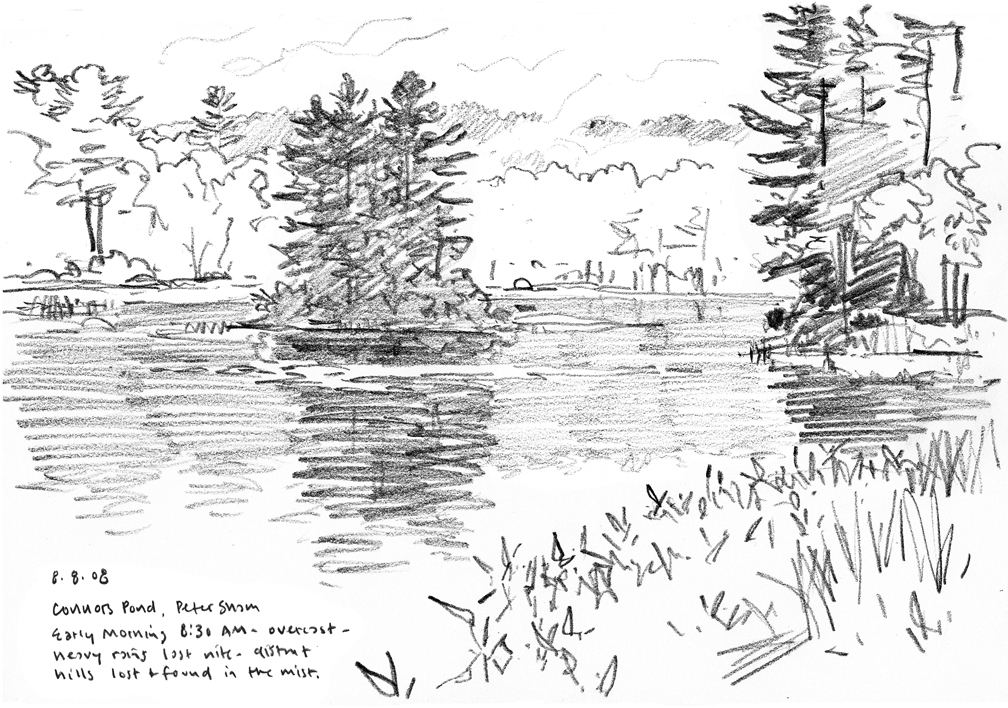 I hike up along the brook, through the beautiful hemlock forest, and find a spot where some big fallen trees have formed an interesting arrangement of diagonals over the brook.   Old timers called places like these "hemlock gutters", and it's an apt name.  Narrow, steep little valleys strewn with boulders and fallen timber, they are cool, shady spots at any time of year.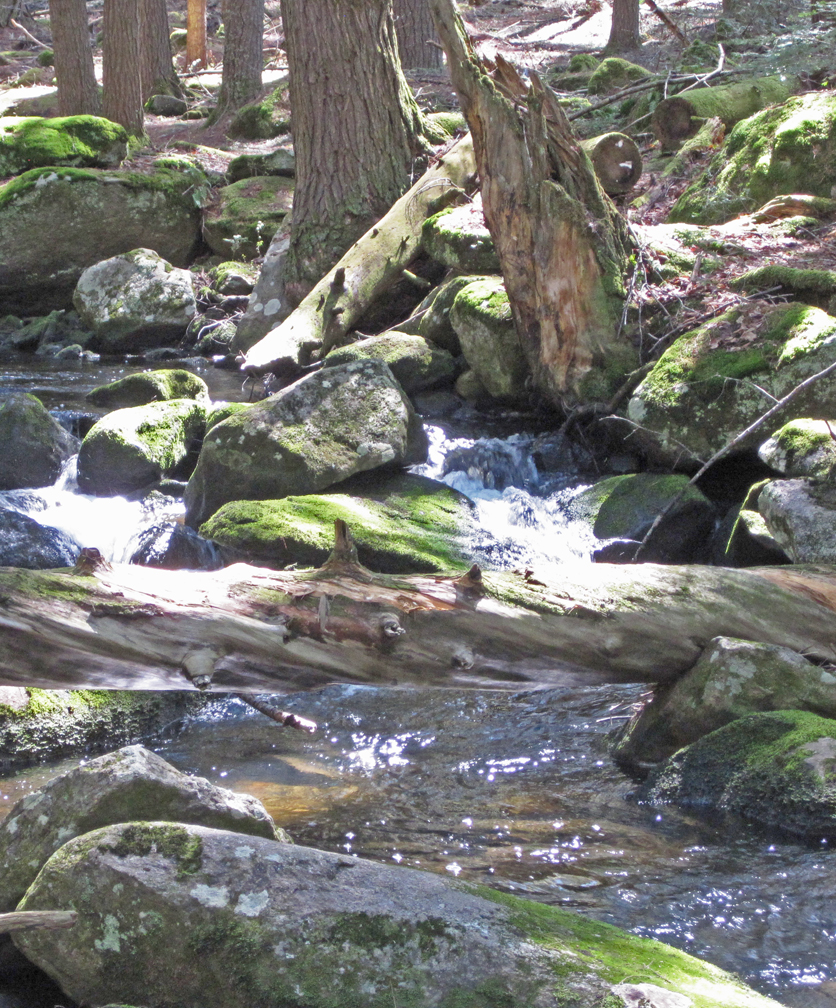 With an intimate scene like this, the difference between the view standing and the view sitting can be the difference between a GREAT composition and a mediocre one.   I draw the scene first from a sitting position and establish the design.  Then, I clamp my watercolor book onto my field easel and work from a standing position to do the actual painting.  I prefer standing at an easel to paint landscapes.  It frees up the arm for more gestural brushwork, and encourages a loose, open painting style.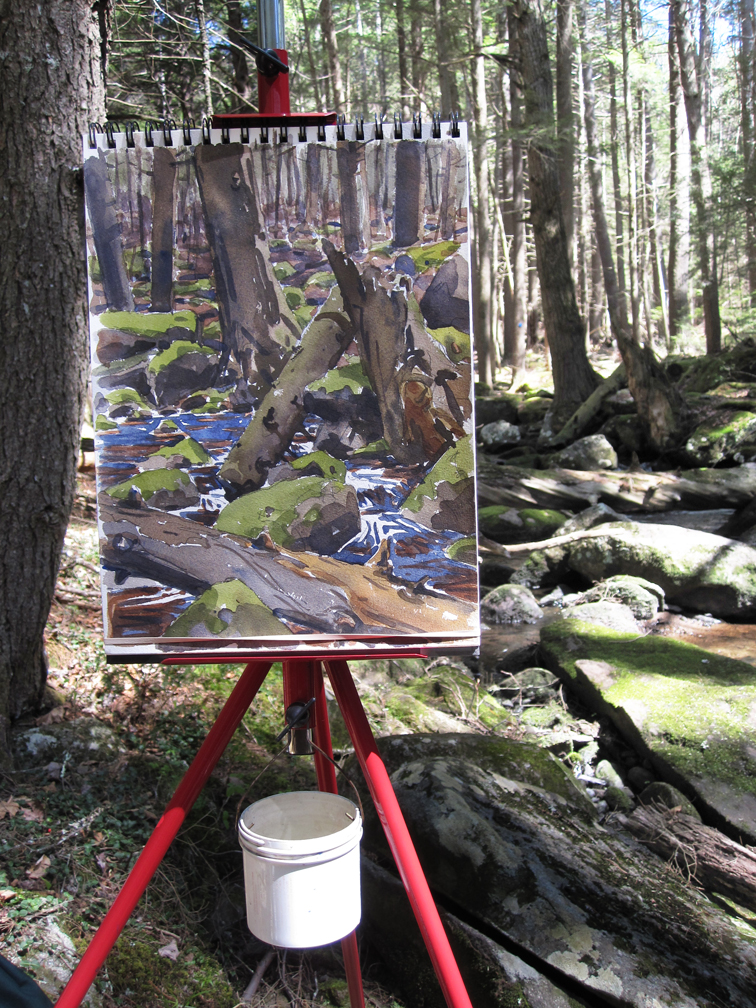 The sound of rushing water plays tricks with my ears as I paint. Several times I think I hear someone approaching up the trail, and once even calling my name – but when I look up from my work, I am alone.  In fact, I meet no other person on the sanctuary today.  I'm a solitary wanderer in the forest.
On my way back down along the brook, I pass areas where a worker has cleared fallen trees from the trail, lopping up the big boles with a chainsaw.  I like the strong volumes of these logs and do a quick pencil study.
Keeping the trails open in an old forest like this must be a never-ending chore, and I bet this is property manager Ron Wolanin's handiwork.