The final report describing "Barn Swallow Nesting Biology at Bri Mar Stable, Hadley, Massachusetts During 2019" is available here. The report, written by Mass Audubon's Director of Bird Conservation, Jon Atwood, as well as collaborators with the U.S. Fish and Wildlife Service, describes the scientific context and behavioral ecology of Barn Swallows nesting at the Fort River Division of the Silvio O. Conte National Fish and Wildlife Refuge.
In Mass Audubon's formal response to the proposed demolition of an abandoned horse stable that is used by a large colony of nesting Barn Swallows, we wrote "If the barn does indeed need to be demolished in the near future, Mass Audubon supports the Refuge's proposed action, Alternative A – Phased Closure of Stable and Delayed Demolition. We encourage the U.S. Fish and Wildlife Service to use the opportunities available under Alternative A to study methods that can be used to promote colony relocation on private and public lands. We also support monitoring of Barn Swallows on and around the site during the phased closure process. Mass Audubon's bird conservation staff are willing to advise and support the refuge staff in those efforts." This report is the result of this promised research effort.
The report provides useful data that is relevant to decisions regarding future plans of the refuge. There is no doubt that this site hosts a large colony of this declining species. However, multiple authors have pointed out that factors other than availability of nest sites are most likely responsible for the species' regional population declines, and have even noted that small colonies often have higher reproductive success than large nesting groups. In 2019 we had good success in attracting swallows to nest in an adjacent structure where they can be protected in the future. And, we also discovered other nearby Barn Swallow colonies, including at least one site that is probably comparable in size to the colony at Bri Mar Stable.
We'll keep you posted as we learn more about this ongoing issue.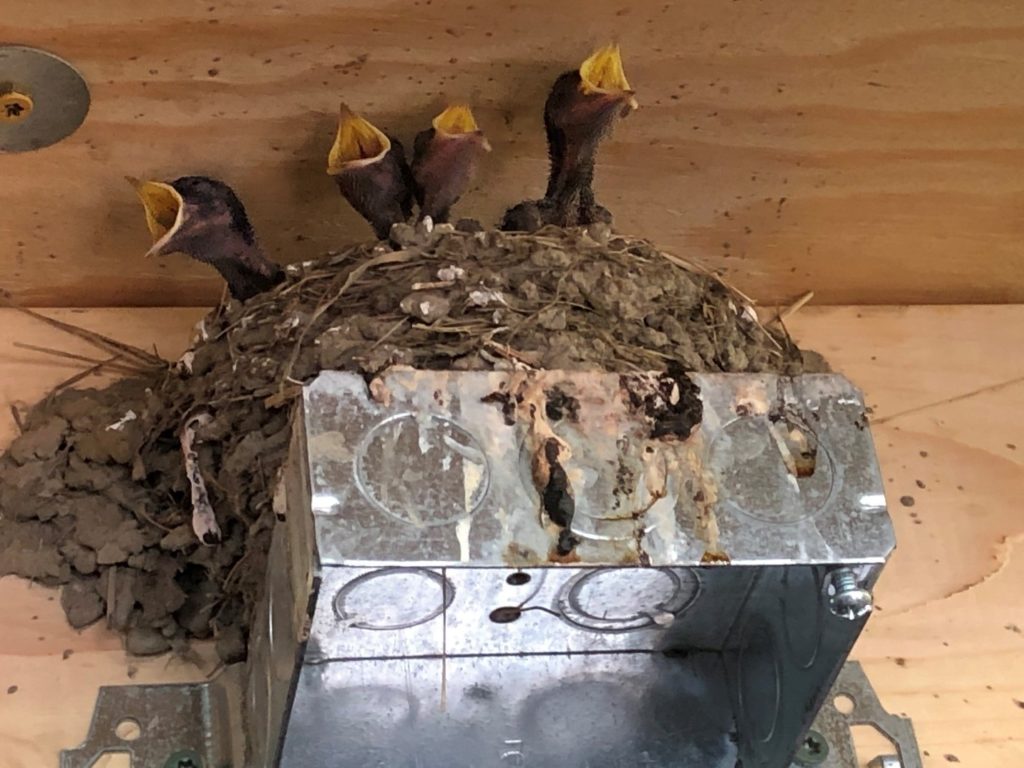 Errata: After we published the final report about Barn Swallow nesting biology at Bri Mar Stable, we discovered information about past nesting activity within the Boat House. These sentences, found in the Abstract and Results sections of the report, have been corrected.