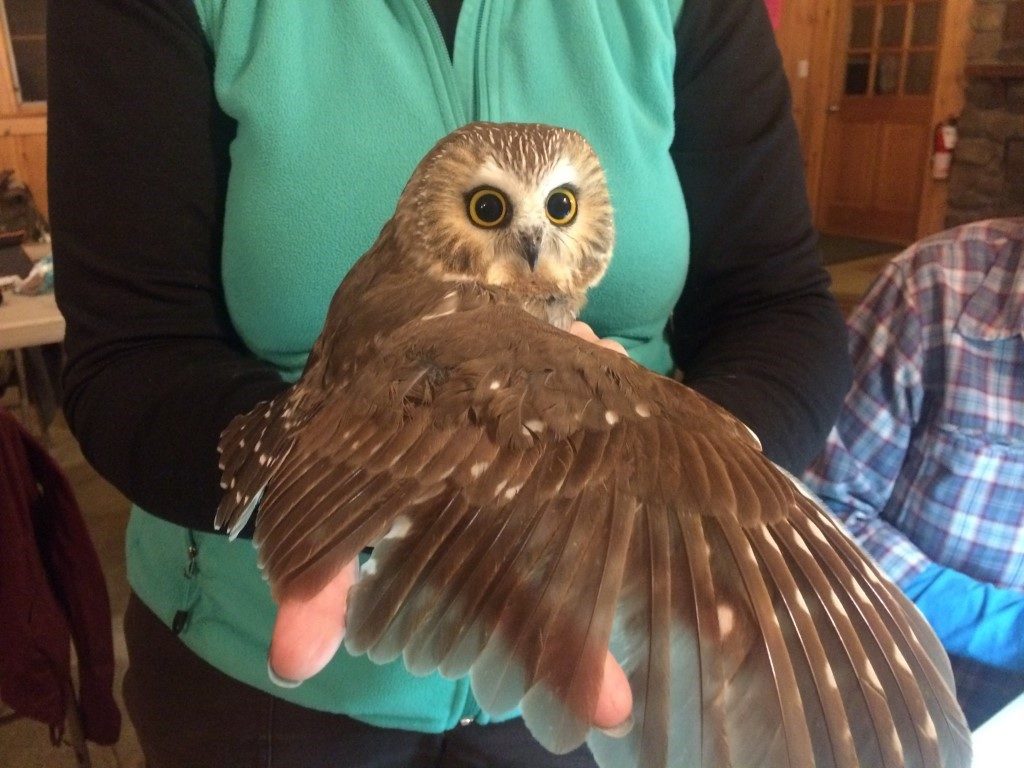 Each year, Mass Audubon sanctuaries across the state set up banding stations to track Saw-whet owl migration. Drumlin Farm in Lincoln, Moose Hill in Sharon, and Daniel Webster in Marshfield all have dedicated crews of Saw-whet owl banders. November is the best time to find these tiny predators, as large numbers are passing through Massachusetts on their migration route.
Saw-whets were an under-studied species
At 7-8 inches long and weighing 2-5 ounces, Saw-whet owls are about the size of an American Robin. Because of their small size, Saw-whets are difficult to find. Many birders used to consider them a rarity, but in 1994 a study at Daniel Webster Wildlife Sanctuary revealed that these birds are much more widespread than previously thought. In fact, they are found in higher numbers than any other owl species in Massachusetts in the fall.
Saw-whets are migratory
Not only were these birds mistakenly thought to be a rarity, but they were also thought to be permanent residents. With anecdotal evidence as well as increased banding efforts, researchers have discovered that most of them do migrate, and can travel as far south as the Mexican border. Their migration routes, however, are less consistent and more unpredictable than other migrants, making them a complicated species to study.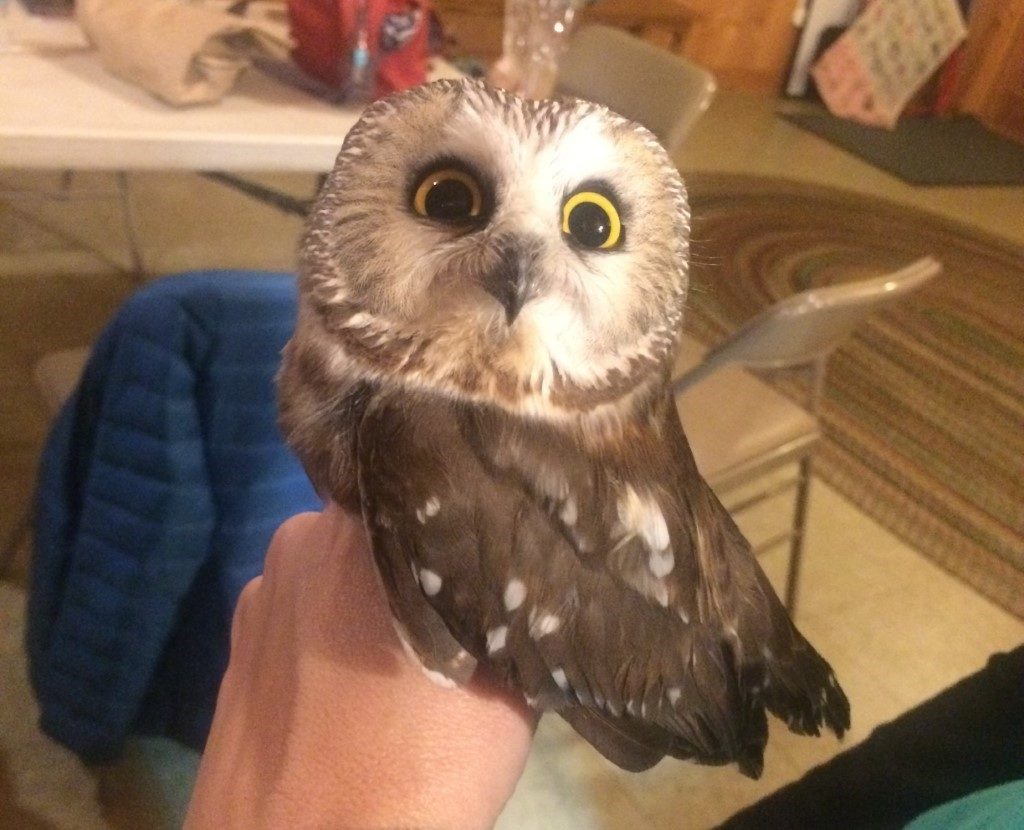 Banding efforts in the US
In 1994, Project Owlnet was initiated as a way to bring together data from across the country and recruit new banding stations. Participating organizations share research and best practices to better understand these birds. The map below shows a map of owl banding stations that are a part of Project Owlnet.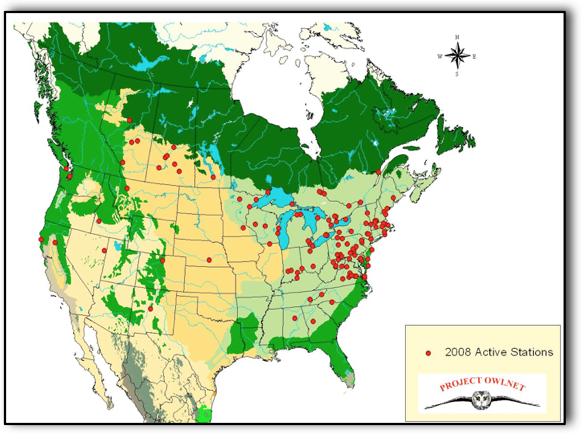 Mass Audubon sanctuaries contribute to this dataset by banding, weighing, and measuring Saw-whets. They also identify each bird's age, sex, and take feather samples for DNA research.
Fun fact: Saw-whet age can be determined with UV light
The fluorescent color in young owl feathers comes from a pigment called "porphyrin," which causes the feathers to appear red under UV lights. This pigment breaks down over time and exposure to light, so researchers can use this technique to identify an owl's age. The pictures above show a second-year Saw-whet because they have clear pink hues in their newer primary feathers and on their coverts.
Findings
The map below shows banding stations in Massachusetts (yellow dots), Saw-whet owls from Massachusetts that were recaptured elsewhere (red dots), and Saw-whet owls banded elsewhere that were recaptured in Massachusetts (blue dots). Owls have been banded along their migratory route from as far north as Ontario and as far south as Maryland.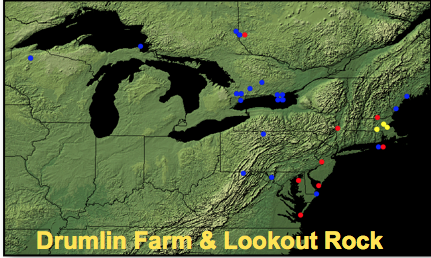 Interested in seeing these owls for yourself? Join Mass Audubon at one of many upcoming nocturnal events. Happy owling!