Fall is fast approaching. We're already noticing some leaves turning, and baby snapping turtles are making their way to our ponds. With the end of summer comes the start of school, and the urge to get outdoors and enjoy the cooler air and brilliant fall hues.
Here's how you can soak up the new season:
Wednesday, September 14
Parents Outdoors! | Adult+Backpack Baby | 9:30 am
Get outside with your child and connect with other like-minded parents. We will walk and talk and learn about the world we live in and how truly fascinating it is.
Thursday, September 15
Fall Hawk Migration: Lecture| Adult | 7 pm
Hawks provide a number of identification challenges. Luckily, we can use general shape and behavior to categorize types of hawks. Field trip to follow on Saturday, September 17.
Friday, September 16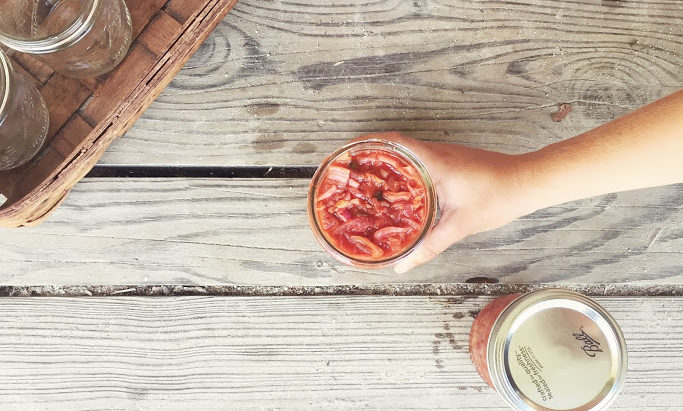 Kimchi at Home | Ages 12+ | 7 pm
Learn how Asian communities preserve their food using salt, garlic, and spices, sample our Drumlin Farm kimchi, and take home your own fermented project to carry you through the winter months.
Saturday, September 17
Fall Hawk Migration: Field Trip | Adult | 8 am
We'll travel to the hawk watch on 2290-ft Pack Monadnock in Peterborough, New Hampshire. Thursday lecture recommended.
Teen Birders: Hawk Watch Birding Weekend | Teens | 9 am
We'll head to Mt. Watatic in New Hampshire for a hike and hawk watch, then head to Wildwood for a canoe trip, birding, dinner, and smore's. On Sunday, we'll drive to Pack Monadnock for a hawk watch with New Hampshire Audubon.
Naturalist Walk | Adult | 1 pm
These excursions will focus on observing, exploring, and appreciating the world around us. Email [email protected] to be added to the mailing list and receive details on each walk!
Sunday, September 18
Sunday Morning Birds at Drumlin | Adult | 8 am
Drumlin Farm has a great variety of habitats and gets a mix of migrants and residents every fall. These walks are ideal for beginning birders.
Thursday, September 22
Thursday Morning Bird Walk | Adult | 7:30 am
Join us as we explore Drumlin Farm and other local hotspots in search of fall migrants.
Friday, September 23
Apple Honey Harvest | Family | 3:30 pm
Visit the bees and taste delicious honey-and-apple combinations! We'll share stories and songs, then finish the afternoon with apple crafts.
Teen Night at Drumlin Farm | Teen | 7 pm
Explore Drumlin Farm's trails by moonlight, stargaze at the top of the drumlin, and listen for owls and night creatures. Learn about natural history, play games, listen to music, and bring a snack to share by the fireside.
For all of our upcoming programs, visit massaudubon.org/drumlinprograms.