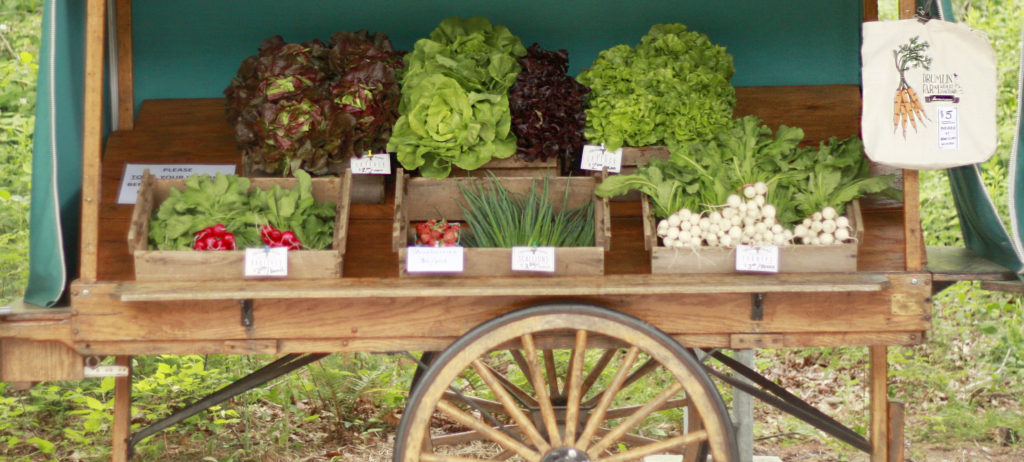 The farm stand is open! There you'll find hakurei turnips, radish, scallions and lettuce. Chard, beets, carrots and dinosaur kale are not far off; we may begin harvesting some of these crops by the weekend. The inch of rain we received on Sunday should help push these crops along.
The Onions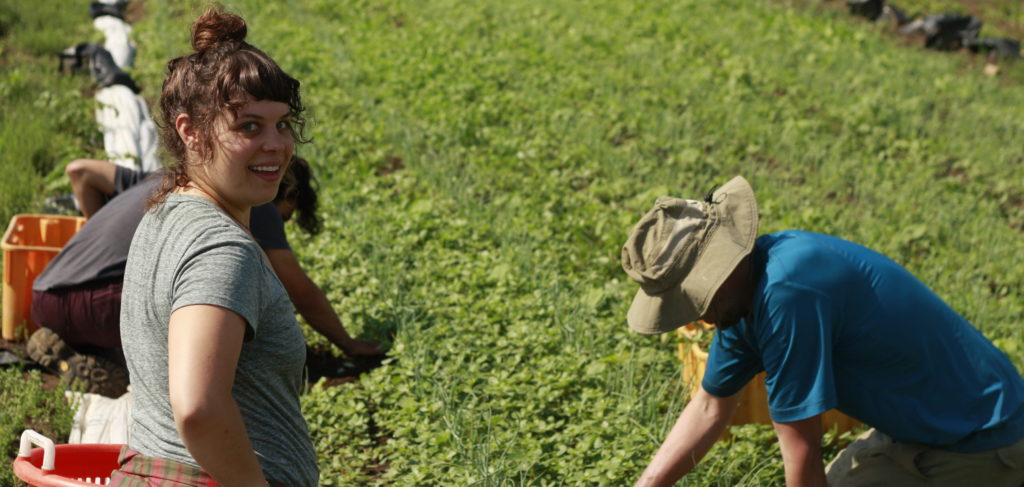 We believe the onions have reached a size and toughness where they'll be able to withstand the onion fly maggot. We've removed the row-covers and now must battle the weeds that have been growing unchecked for several weeks. Since last Thursday, volunteers have been clearing weeds and doing some planting. Many thanks to Volunteer Coordinator Pam Sowizral for contacting these generous groups!
The Hiller
When potato plants are 8–10 inches tall and dense with foliage, it's time to control weeds with a hiller. Ours has adjustable gangs of spinning metal wheels—three per gang—that look like many-pointed pinwheels. The more you angle the gangs towards the plants, the more soil they push. The goal is to build soil around the base of the plants so that the tubers forming there are protected from sun exposure. Additionally, the hiller has a fertilizer hopper that drops fertilizer right at the base of the plants as we pass over them. We also use the hiller on strawberries, eggplant, peppers, chard, and summer squash.
We got the timing of the potato hilling and fertilizing right, as the Colorado potato beetle larvae have just hatched and are feeding on the foliage. It's a race now between the plants' growth and the damage the larvae will do. The fertilizer (OMRI approved) will give the plants a boost, but we'll monitor the damage and spray a biological control if necessary.
The Strawberry Struggle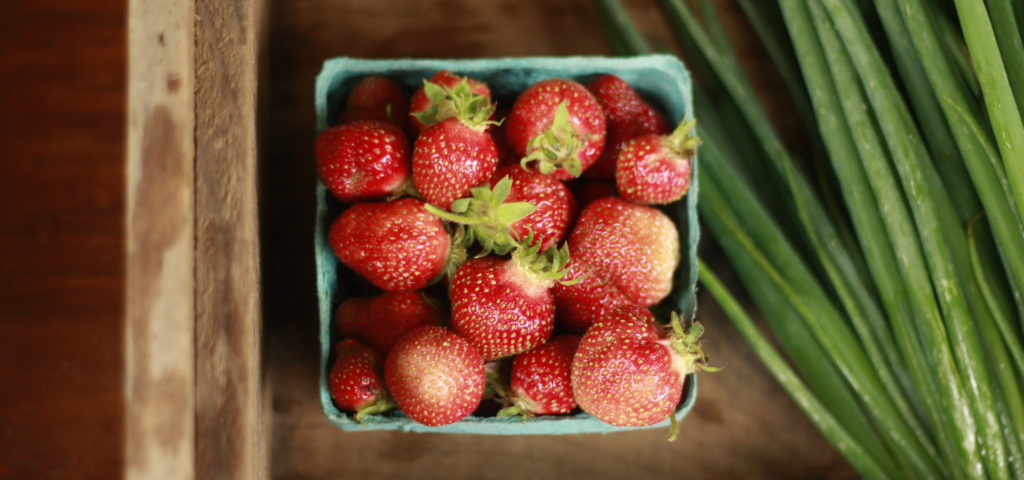 While many crops are growing well this summer, the strawberries unfortunately aren't. The plants suffered in the drought and entered the winter in rough shape. The whole area we hope to be picking from in a few weeks—including what we planted two years ago—looks weak and pest-ridden. Hopefully the recent rain will cause the berries to jump in size, but we don't think that's likely. We plant over 50 different crops as a strategy to balance failures, but it's always disappointing to have problems with a beloved and central crop like strawberries.
See you in the field,
Your farmers