Tomorrow is Mother's Day.
[Pause for gasp]
Here's what to do: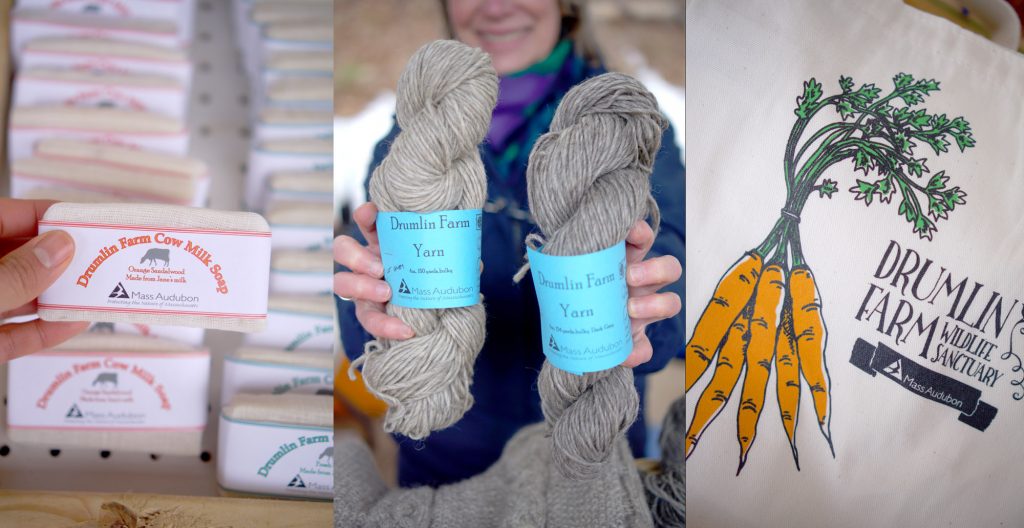 1. Drive to 208 South Great Road in Lincoln, MA.
2. Walk to the admissions window.
3. Ask to see the selection of cow milk soap ($3–4.50 depending on the weight). Pick 2 or 3 of your favorites.
4. Grab a wool skein while you're at it ($10).
5. Put it all in a Drumlin Farm tote bag ($5).
You're welcome.