By Crops Manager Matt Celona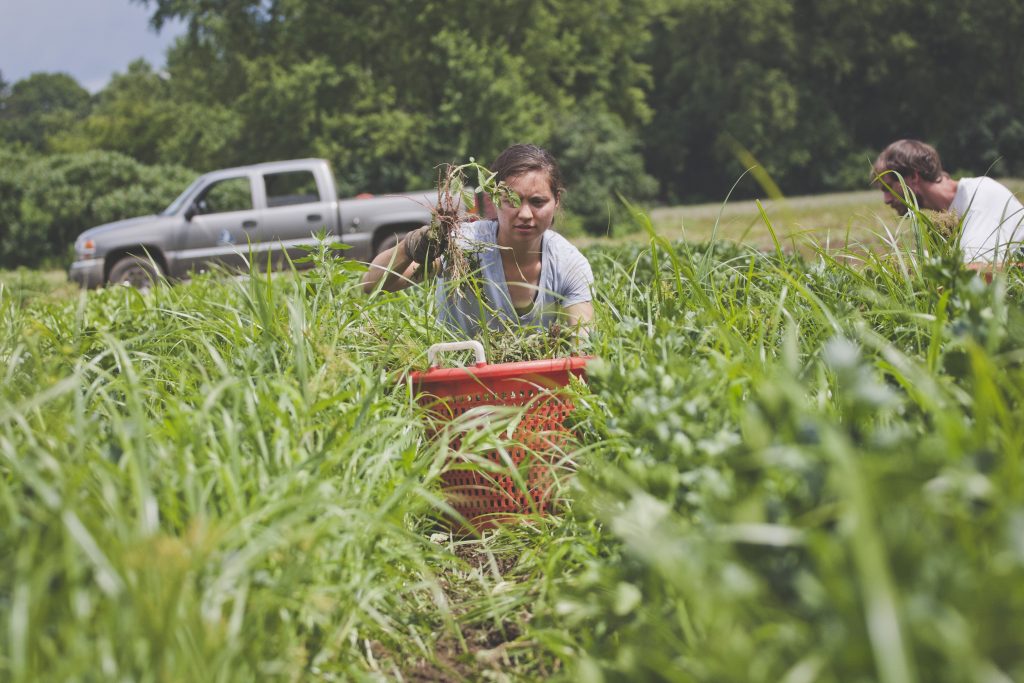 So Many Crops
Here's what you'll find at the stand these days:
Cucumbers
Summer squash
Red-gold potatoes
White Vidalia bunching onions
Fava beans
Eggplant
And tomatoes and peppers are not far off!
Weed-Out #1 and Keurig Volunteers
Thanks to Emma, Jill, and Will for organizing Camp Weed-Out #1 last week, and thanks to all the campers and counselors who did such a great job weeding the brassica patch. On Thursday, accountants from Keurig Green Mountain weeded carrots, planted basil and lettuce, and harvested peas for market. Three of the Keurig volunteers are Drumlin CSA members, and it was nice to hear that they've been enjoying the peas in their shares.
Harvesting Potatoes with AMC
Avril, Andrew and Matt worked with 20 volunteers from the Appalachian Mountain Club (AMC). The group did some weeding and harvesting the first potatoes of the year. Thanks, Andy! A thunderstorm threatened but did not materialize, and we harvested 350 pounds of potatoes in about twenty minutes. The potato patch is looking great and promises to be seriously productive.
Thanks to all those who took part in farming the fields this past week!
Your farmers