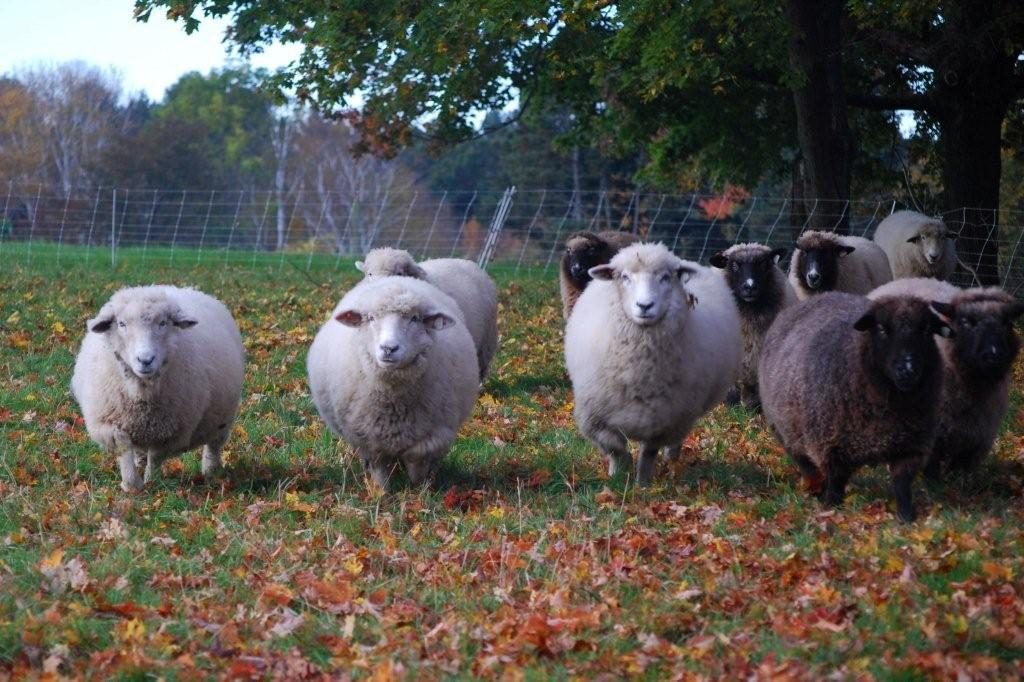 Fall at the farm is in full swing! The maple trees have fiery hues and our lambs are looking extra fluffy. Our staff is busy preparing the farmyard for our annual Tales of the Night special event—try to spot something spooky as you walk around the farm!
We hope you can visit the farm in the next few weeks before all the leaves disappear and make way for snow.
Here's what's coming up:
Friday, October 21
Teen Night at Drumlin Farm | Teens | 7 pm
Explore Drumlin Farm's trails by moonlight, stargaze at the top of the drumlin, and listen for owls and night creatures. Learn about natural history, play games, listen to music, and bring a snack to share by the fireside.
Saturday, September 22
Food Day | All ages | 10 am
Join us for a day of tasty fun as we join the Massachusetts Department of Agricultural Resources in celebrating our own statewide Food Day!
Teen Birders: Owls at Drumlin | Teens| 3:30 pm
Visit the resident owls at Drumlin Farm! As evening approaches, learn about the tiny (and adorable), elusive northern saw-whet owl and participate in a banding demonstration.
Tuesday, October 25
Owl-o-ween | Ages 0–8 w/Adult | 3:30 pm
Have you ever wanted to be an owl and stay up all night? After visiting an owl, we'll create owl masks and prowl about! Whooo's ready for Owl-o-ween?
Thursday and Friday, October 27 and 28
SPECIAL EVENT: Tales of the Night | All ages
Put on your favorite costume, grab a flashlight, and join us for the silliest, spookiest, and most family-friendly Halloween tradition! At Tales of the Night, you are sure to find seasonal excitement for everyone.
For all of our upcoming programs, visit massaudubon.org/drumlinprograms.