Information provided by Sarah Lang, Assistant Farmer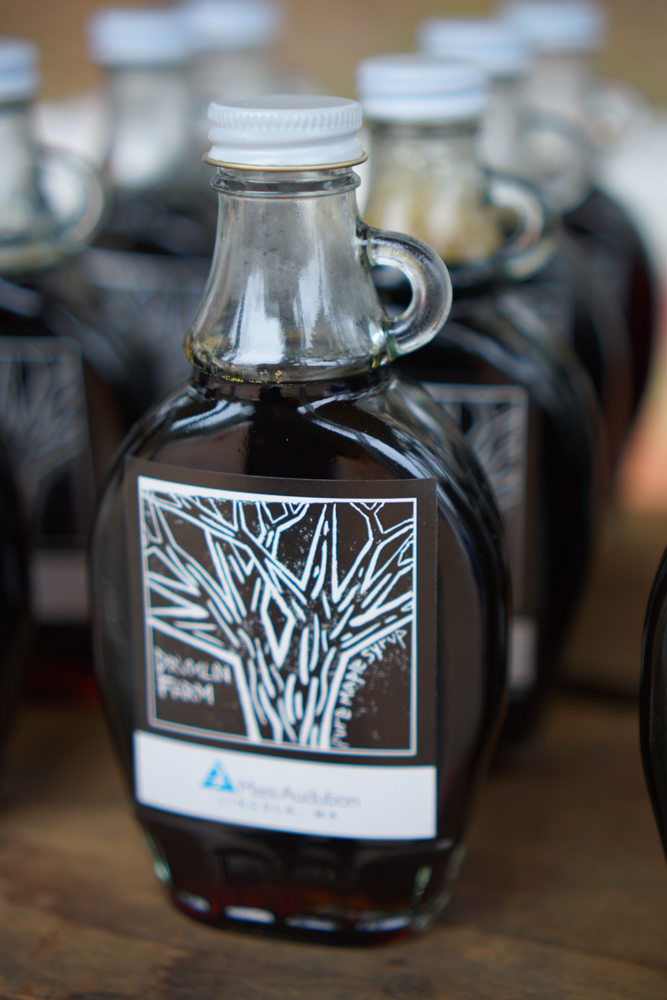 Maple sugaring season has come to a close!
The Numbers
2017
Length of season: 4 weeks
Sap collected: 400 gallons
Syrup produced: 6 gallons
Sap-to-syrup ratio: 67:1
2016
Length of season: 7 weeks
Sap collected: 1300 gallons
Syrup produced: 21.3 gallons
Sap-to-syrup ratio: 61:1
Things to note
The normal range for sap-to-syrup ratios is 40–50:1. Last year, Drumlin Farm's sap-to-syrup ratio was also higher than normal. This is likely due to abnormally warm and erratic weather patterns, which had a big influence on the sugar content of our sap.
We tapped about half the amount of trees as we normally do this season to give some of our maple trees a rest.
We'd like to thank our staff and volunteers for helping the sugaring season run smoothly. If you have any questions, please contact Sarah Lang: [email protected].
There are limited quantities of maple syrup available for purchase at the Drumlin Farm admissions window. Grab one on your next visit!