The original post below was mentioned on Broadmoor's Facebook page and started to attract folks to see the ground nesting bees. Next time I visited the bees, there was caution tape surrounding their area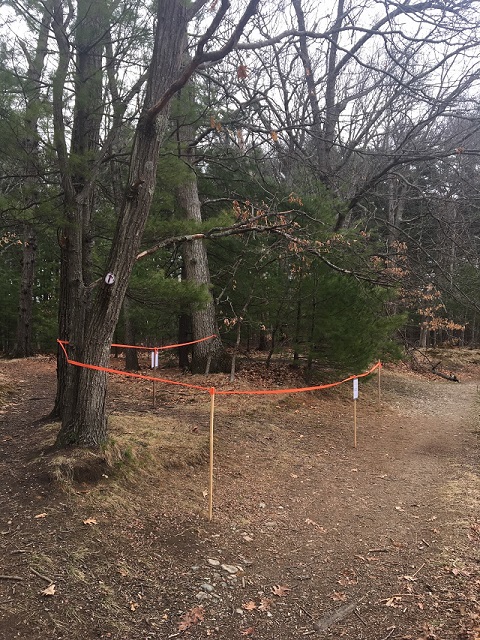 A sign has attracted the curiosity and interest of the many people walking and biking the trail. There are lots of small wonders to be found and shared as we stay closer to home.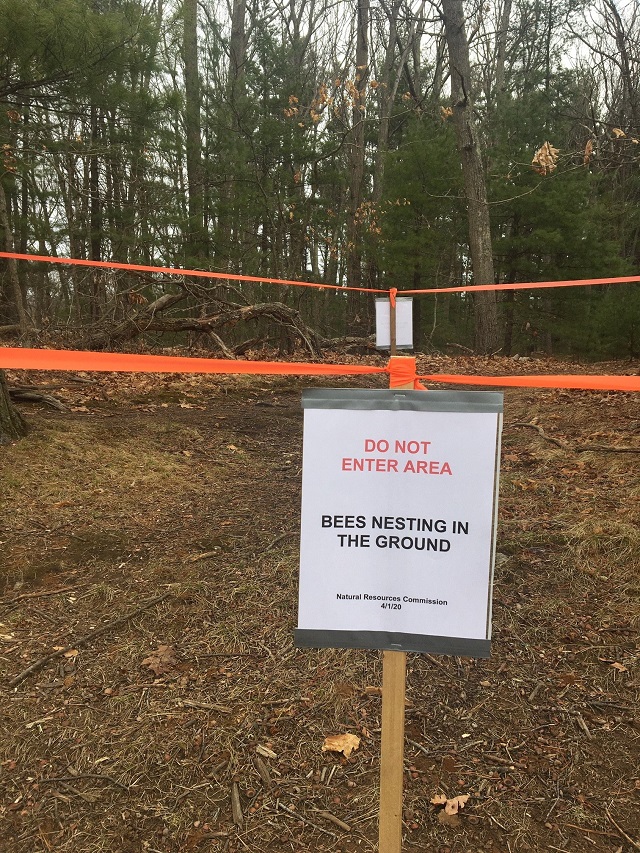 Spring is a time of amazing change day to day and hour to hour. I took some time to explore my neighborhood and found some surprising activity. On a heavily used dirt and gravel trail there were little mounds of soil with holes in the center. As many as a hundred of them. Flying insects were racing around, entering the holes, and some poked their heads out. It was not easy to get a good look. Finally, I got a photo of one of the insects – it was a small bee.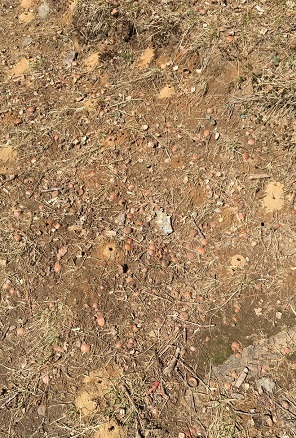 Since I didn't know the kind of bee, I shared the photo on an app called I-Naturalist – where experts will help identify plants and animals. Twenty-four hours later I received a reply from an assistant professor at the University of Singapore. He identified the bee as Unequal Cellophane Bee Colletes Inaequalis, native to North America.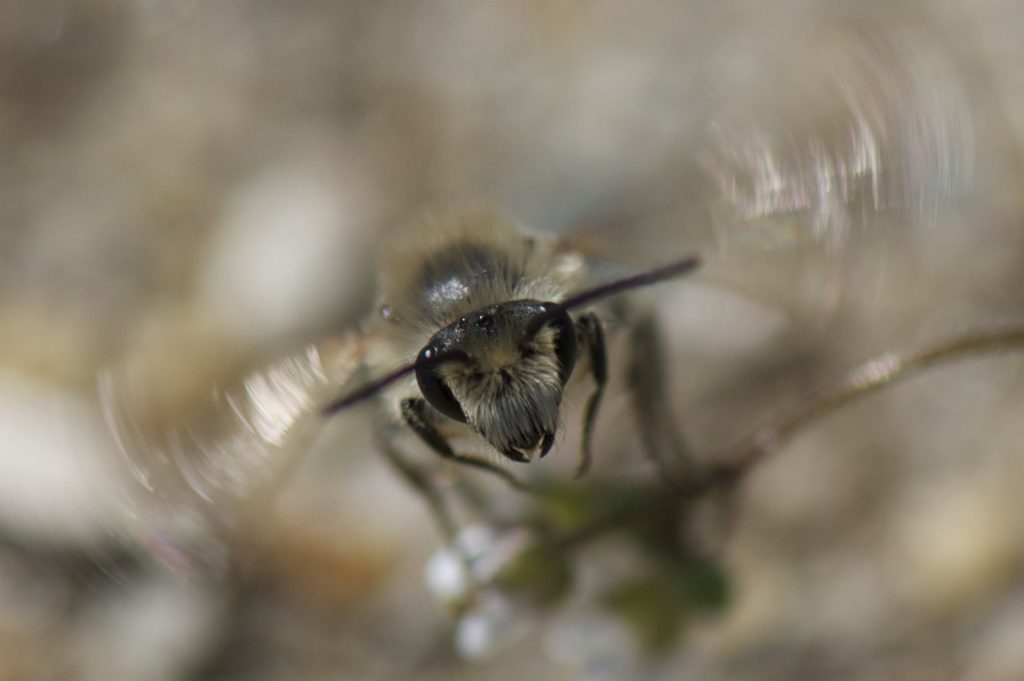 The holes lead to chambers lined with a polyester-like material, where the bees deposit pollen and nectar to feed the young, and an egg. The hole is then closed over. When the egg hatches, there is food for the young bee.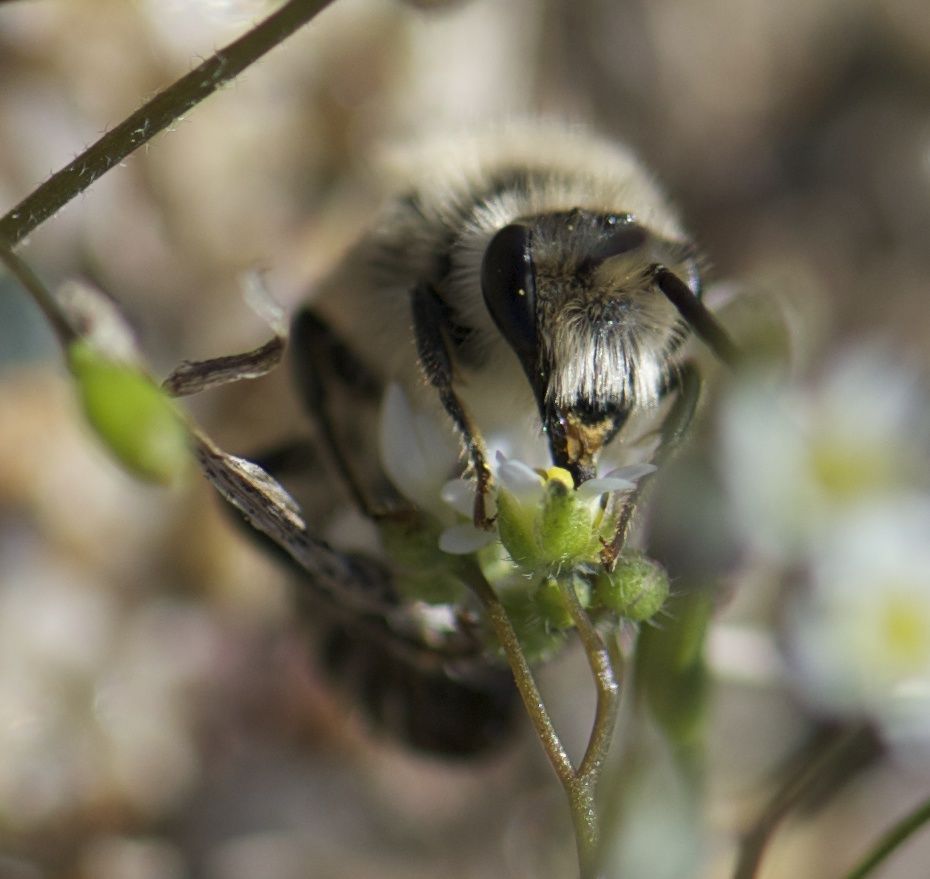 There are many ways to explore your neighborhood. Make drawings of what you see, write about your observations in a journal, write a poem.
Visit the Broadmoor Facebook page and website to stay connected and let us know what you see.
Many thanks to Sean Kent of Mass Audubon's Museum of American Bird Art for sharing his beautiful images of the bees.