This past weekend we enjoyed another successful celebration of sheep and their wooly contributions to the way we live. Woolapalooza, Drumlin Farm's annual springtime festival, connects our visitors to the Sheep-to-Sweater story through live demonstrations, hands-on activities, and visits to our resident sheep.
At the Crossroads Barn, visitors got to witness live sheep shearing done by our season's expert Kevin Ford.
It's sometimes hard to tell where the sheep ends and it's thick wool coat begins, but this ain't Kevin's first sheep haircut.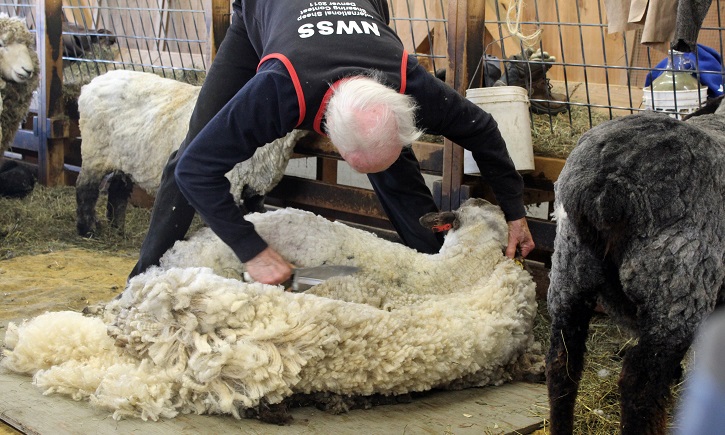 On the Sheep-to-Sweater Interpretative Trail, families followed along a trail of tables set up with different interactive aspects of wool processing.
The first of many foot-powered spinning wheels shows how piles of wool are spun into yarn.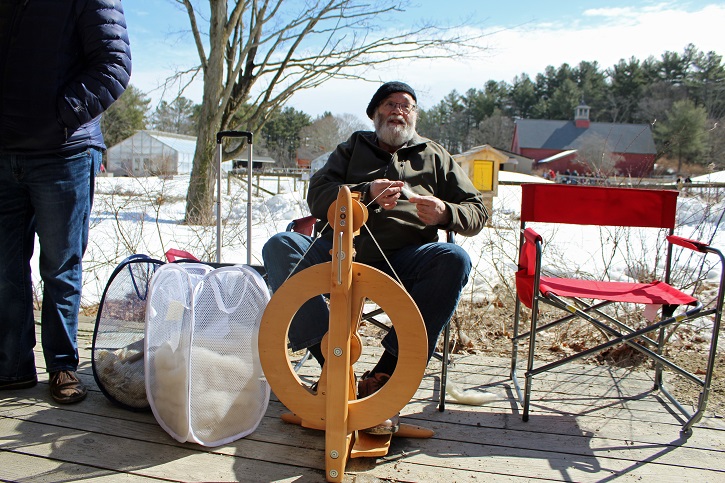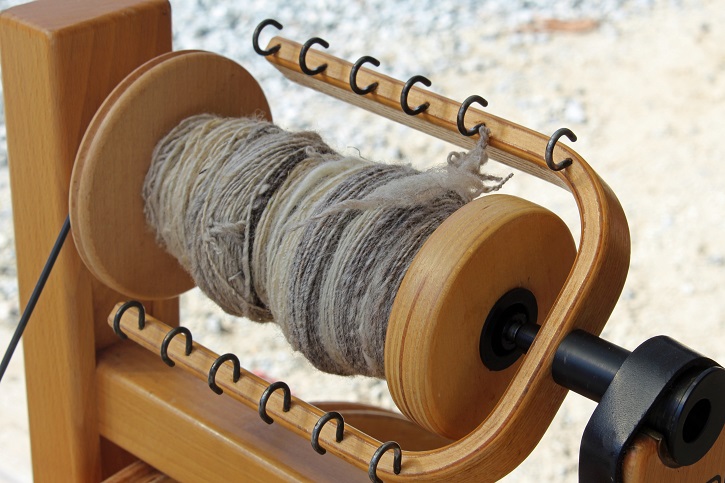 Visitors were invited to explore our regular exhibits, making their way through the Farm Loop with other crafts and vendor tables set up, and a chili lunch at the Farm Life Center.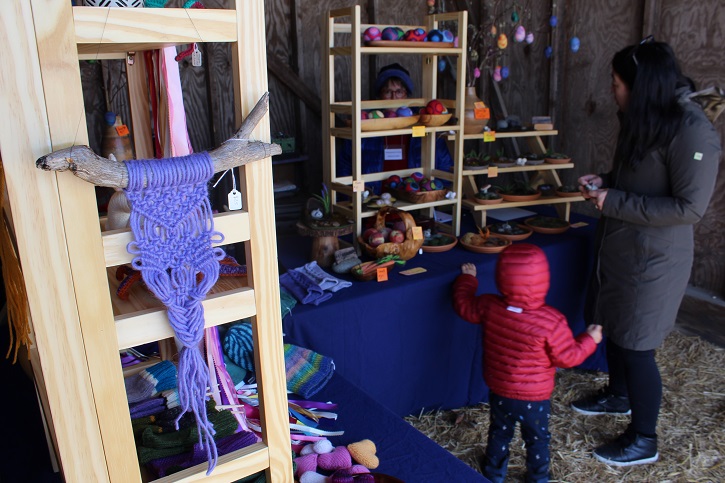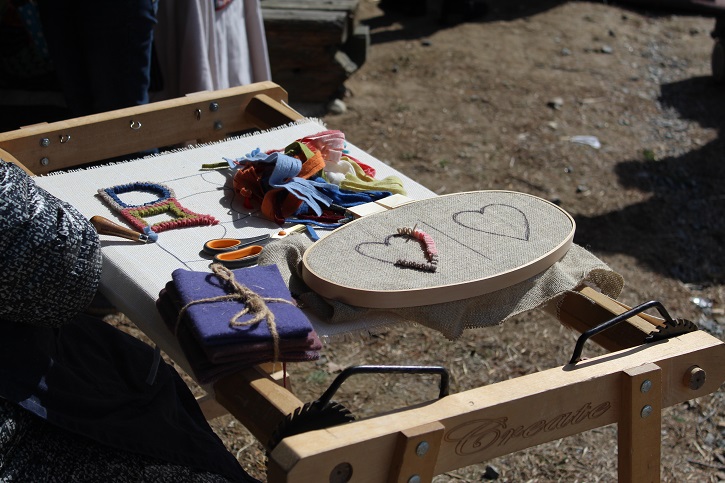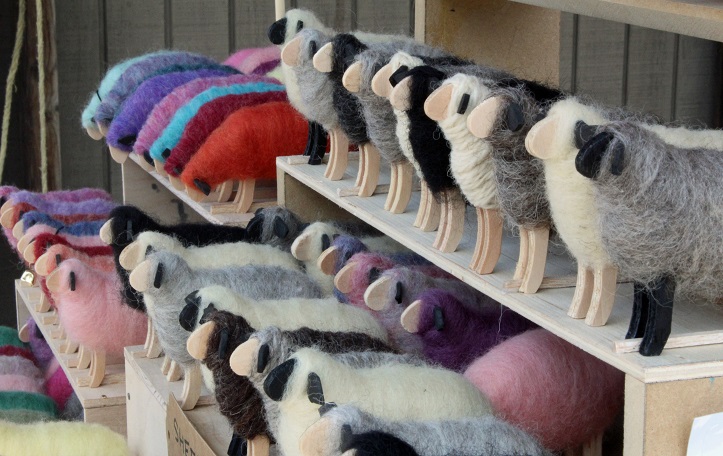 Thank you to all of our volunteers, vendors, and sponsors Iggy's Bread, Whole Foods Sudbury, Black Earth Compost, and Verrill Farm, for their help in creating another fun filled day! See you at Woolapalooza 2019!