Have you been escaping the heat these past few weeks? Hitting up the beach and various watering holes throughout New England? Between applying fresh layers of sunscreens, the farmers here at Drumlin Farm have been working hard to keep the late summer harvest fruitful and tasty!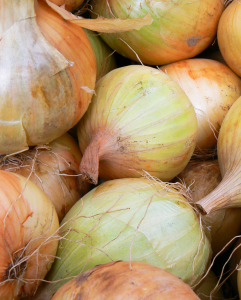 Recently, the crew harvested a bunch of Bridger onions, which are not only great in the summer, but store well over the fall for our winter CSA (Farmer hint: When Bridger onions' leaves are flat, it's time to pick them!). Another task for our hard-working farmers is to keep the weeds at bay—especially in the onion patche. Unlike other summer veggies like broccoli and cabbage, which typically shade the ground and prevent weed growth, onions need a lot of TLC when it comes to those pesky plants.
Also on the to-do list for the farmers this weekend was clearing the way for incoming squash and pumpkins! It's probably tough for you to think about fall right now (seems like only yesterday that we were neck-deep in snow…), but late summer is the prime time to start prepping beds before transplanting. That way, when Halloween and our annual Tales of the Night celebration roll around in October, the fields will be brimming with the bright orange gourds.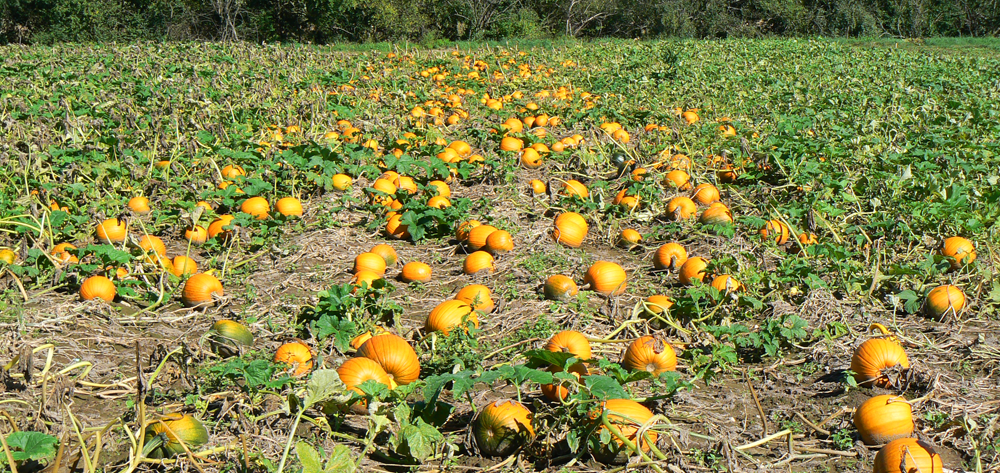 We're always showing our campers and visiting interns the daily goings-on of Drumlin Farm, and we were lucky enough to have a group from the Olmstead Center for Landscape Preservation come by and learn about all about composting. These bright interns asked all sorts of questions, and were eager to help us out with our storage carrots! And not only that, but our campers and counselors lent helping hands with our third and final Weed-out. Thanks for all your help!
See you in the field,
Your Drumlin Farmers