By Crops Manager Matt Celona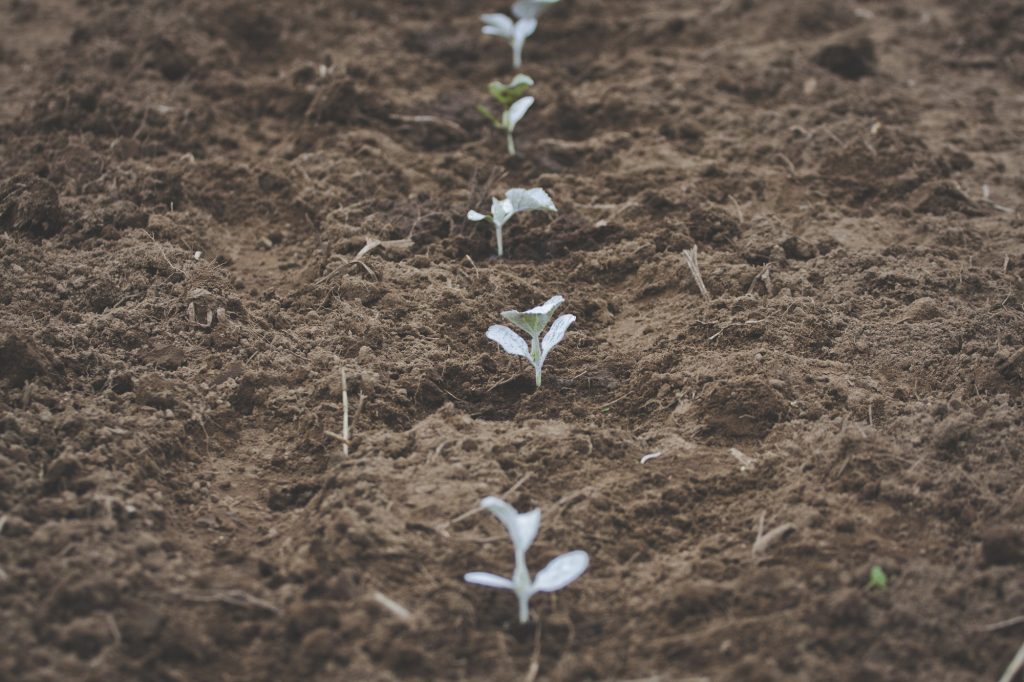 Plantings for the Week
The continued gray and cool weather means we're twiddling our thumbs waiting for the first peas, beets, carrots and strawberries to come in. In the meantime, we'll continue planting: watermelons, sweet potatoes, and dahlias are all scheduled to go in the ground this week.
Last week, volunteer groups planted dahlia seedlings, the second round of sweet corn, and our only popcorn for the year—5,300 plants! Thank you to all of our volunteer groups who helped by donating both time and money to our planting efforts.
Those Pesky Potato Beetles
We're hoping to delay our first spraying of the year by relying on some old-fashioned pest control (squishing them). But when the first round of eggs hatches, and the larvae start to munch on the plants, we'll begin spraying our bacteria-based, OMRI-approved pesticides (Organic Materials Review Institute).
SNAP Dollar Approval
Mass Audubon has received approval to accept SNAP dollars (formerly Food Stamps) for Drumlin Farm's CSAs and for our market loyalty program at Union Square Farmer's Market. Improving access to nature and—in the case of Drumlin Farm—to locally-produced food, is an important component of Mass Audubon's vision. We hope that more people will be able to enjoy our food as a result of the expansion of this program.
See you in the field,
Your Farmers