Construction of the Environmental Learning Center continues on, rain or shine or snow or cold snap! December saw us through one of the most exciting phases of the project where the building's structure sprung up from the ground with visible progress happening every day. Here's a peek at what happened over the past few weeks.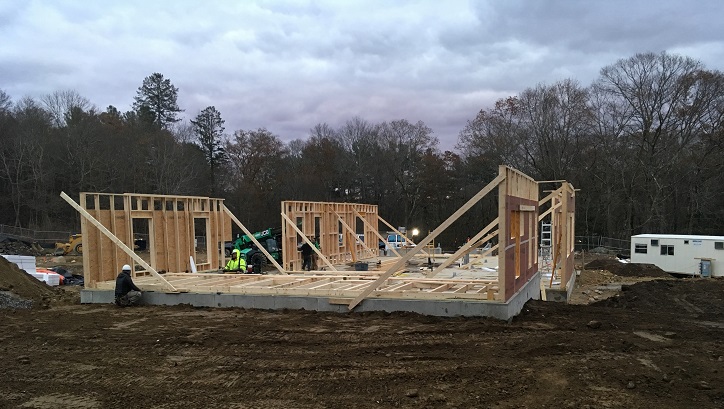 The first thing to sprout from our new foundation was the walls. In just one day, our crew from Chapman Construction/Design framed out the walls and got them up to vertical, meaning we could finally see exactly what the silhouette of our new building looks like. We all love the way the building peeks over the horizon as you come down from the Nature Center, ensuring that our educational work will be apparent to Drumlin Farm visitors as soon as they start walking down the hill to the farm.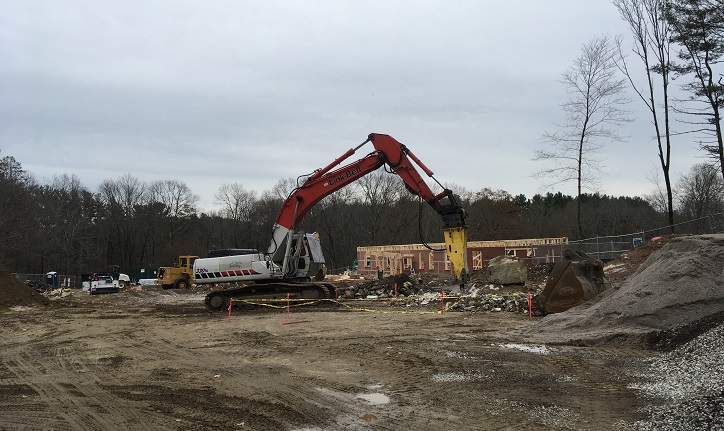 As the building went up, work on the surrounding landscape continued. After rerouting the path around a particularly tough bit of ledge, the hoe ram returned to hammer out a bit more rock along the ADA pathway. The newly exposed ledge will be a great feature for kids to explore as they walk from the parking lot to the new building.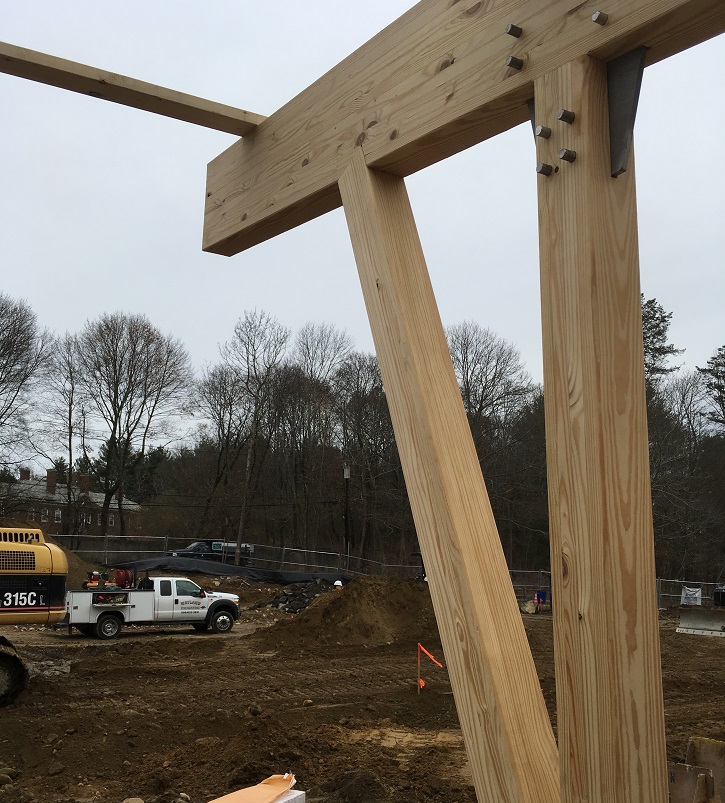 Our staff loved seeing some of the more beautiful features of the new building take shape, thanks to the great work of our design team at Maclay Architects. The laminated beams provide strength, as well as style, as they hold up the awning over the main building entrance way. We think the exposed hardware at the joints adds a great farmy touch, too.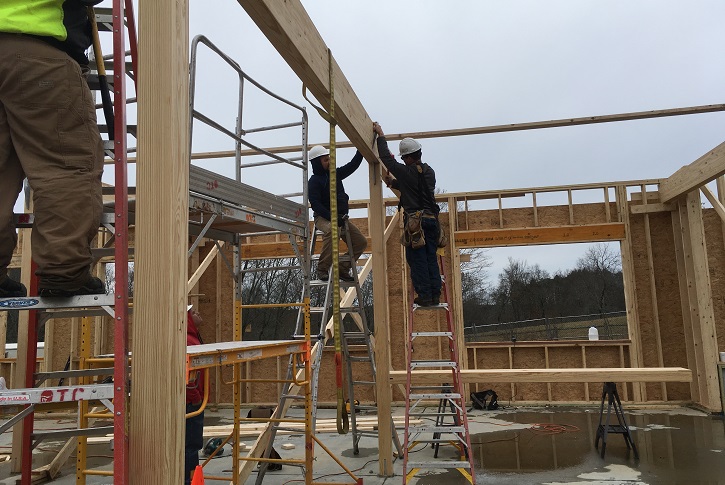 The same beams are used throughout the main building as structural support. The pins for each joint were hammered in place through the knife plates that connect the beams. It's satisfying to imagine that this structure will still be standing to shelter future generations of Drumlin Farm educators for decades to come.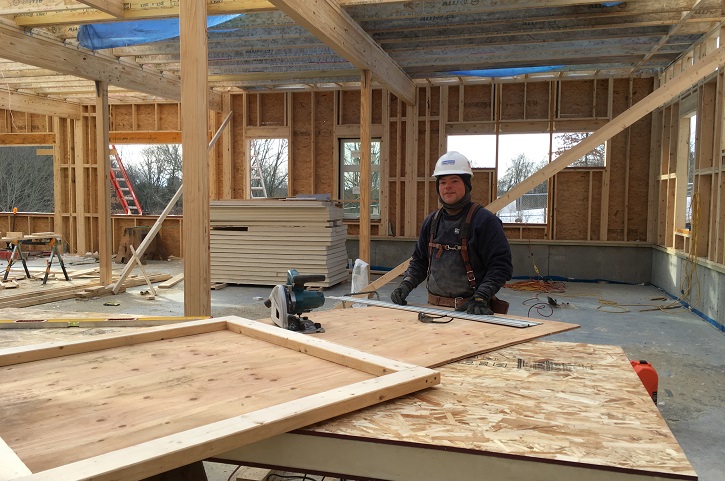 The crew worked long days and weekends through December to get the building closed in before the worst of the snow and cold. Our site supervisor Bob has been here every single day of the job, keeping the project on track down to the last detail. We will admire his handiwork on the skylights every time we look up through them – thanks, Bob!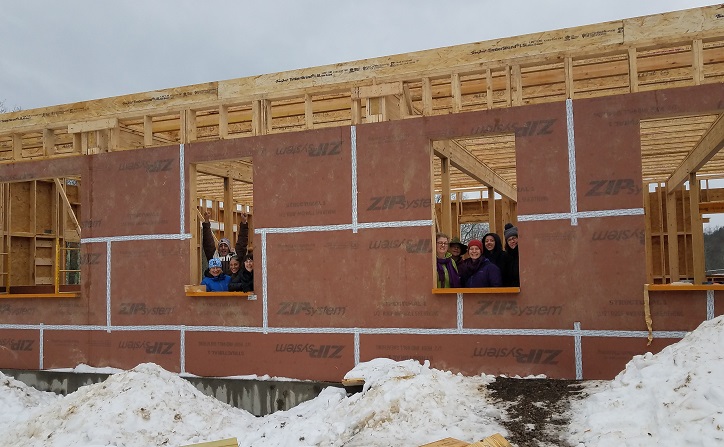 The education staff ended their December staff meeting with a sneak preview inside the building. There's a huge difference between seeing your office on a paper blueprint versus getting to walk inside it for real! With the walls in place and the windows framed out, we could start to envision the layout of the different rooms and imagine the creativity and learning that will take place inside. We can't wait to share it with you in just a few more months.
Look for more updates coming soon. If you would like to learn more about the project, or get involved yourself, we invite you to learn more here.
Renata Pomponi
Sanctuary Director