Wake up calls keep coming, for justice for all people and for the environment. And we can be grateful, because what else is consciousness for but to be roused and applied?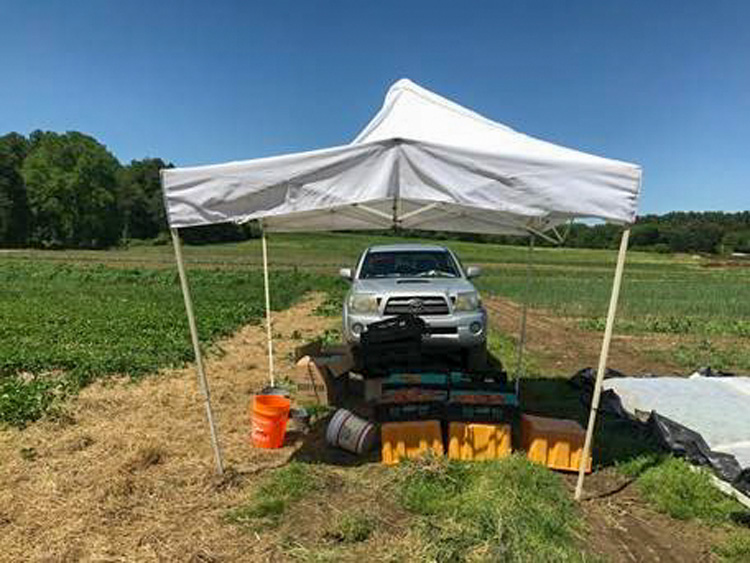 Our food donation work has developed a rhythm where we harvest and box greens for Food for Free on Thursday mornings, and harvest bulk for Concord Open Table on Friday and Saturday mornings. Volunteers from that organization arrive on Sunday and we help them load the produce from out of the walk-in fridge—over 250 pounds of greens, radish, turnips, kale, scallions, chard, and green garlic this weekend alone.
We'll soon be adding the Lincoln Food Pantry to our roster of food recipients, and speaking of our town, it's a good time to remember those two graduates of Lincoln-Sudbury high school who went on to write many heart-warming and absurdist sing-alongs including this family-friendly and still timely gem.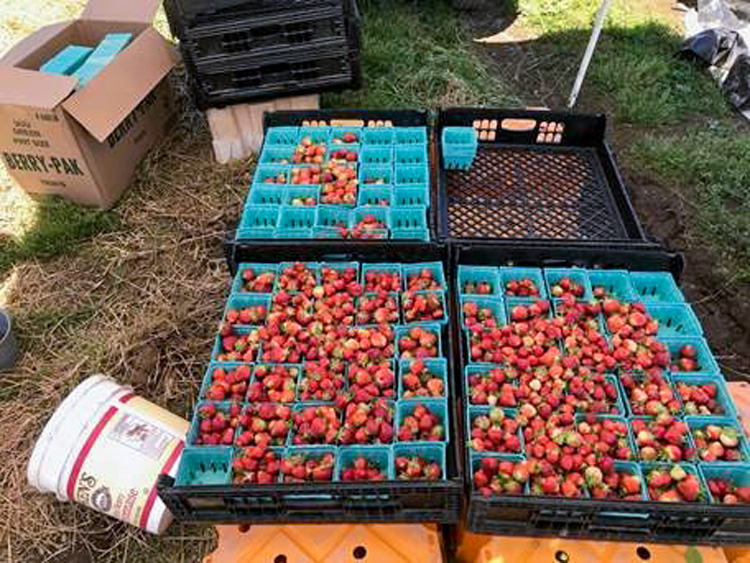 And if belting that out doesn't elevate your spirits, some good news is that, although a week late, strawberries have arrived! On Thursday, we weeded the patch—you can see some of the weed piles above in front of the dilapidated shade tent. And on Friday, we harvested berries for the first time this year! They're definitely tart, but will get sweeter over the next few days.
A special thanks to Jill and Margot for putting up the deer-excluding electric fence around the strawberry field. Last season, volunteer Fred taught each of them separately how to install the fence, and they helped each other remember the steps. Fred just returned to volunteer in the fields and on Tuesday he helped mow the Umbrello Field (formerly Blue Heron Farm), which I then plowed on Saturday evening. We are currently leasing the Umbrello Field from the town of Lincoln, and our plan is to seed cover crop by the beginning of next week to build the soil and to get a sense of how things grow there.
Otherwise, we're doing our best to keep up with all the fieldwork. With strawberries and peas requiring lots of picking time, we have less to give to other jobs. But we planted an acre of winter squash last Tuesday and plan to put in a similar amount of pumpkins later this week.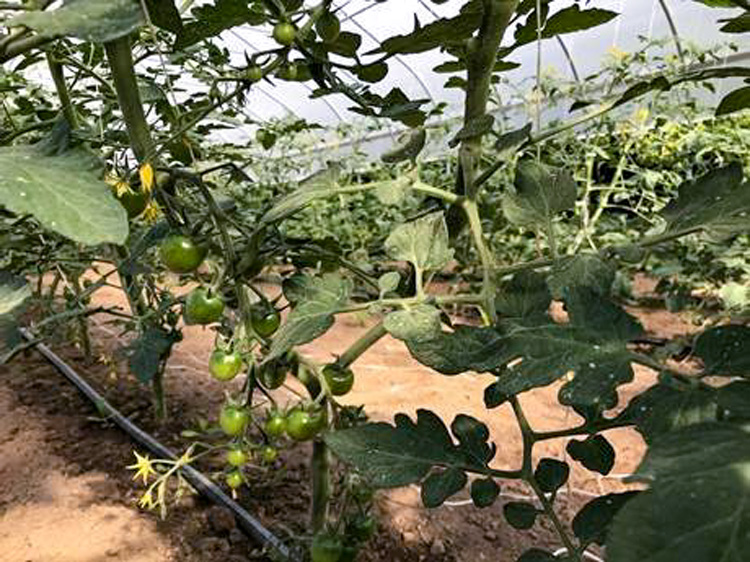 It's also time to stake and mulch the first succession of field tomatoes, and we'll be working on that over the next few days before it gets too hot. In the hoop house, a special thanks to Jen for putting in time on Monday mornings to keep the cherry tomatoes trellised. Check out the progress!
Your Farmers