We're at that moment in the season right before tomatoes, peppers, eggplant, melons, cauliflower, and corn arrive. We'll likely be picking the first eggplant and sweet corn by the end of the week.
Vampires Beware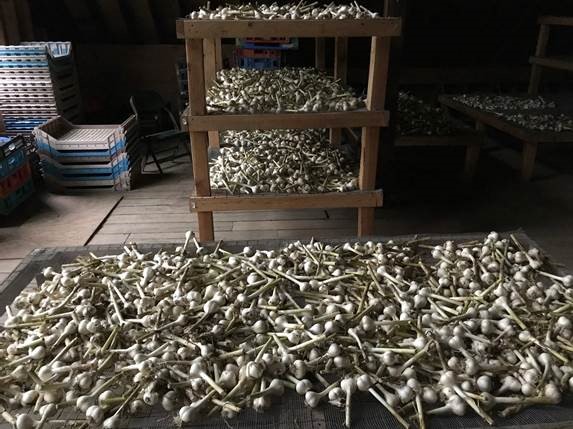 Before extended harvest days begin—when we're harvesting all morning and most of the afternoon—it's time to bring in the garlic. Last Friday, volunteers picked green beans for market before pulling and cleaning a bed of garlic. This year, we're cutting the stem and the roots in the field, and then power washing the bulbs on trays. Thanks to Margot, Jen, and Paige for handling the washing part of the process. Once washed, we crate the garlic and carry it to the barn loft where we spread it out on benches to dry (above). On Saturday, volunteers pulled and prepared another bed and a half of garlic. We still have over half the patch to go, and that's what we'll be focused on in the week ahead. That, and transplanting out the fall brassicas: kale, collards, kohlrabi, and Gilfeather turnips.
Squash Plants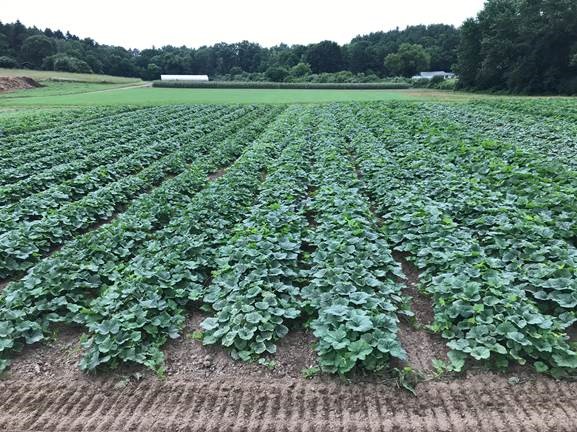 This is also the moment in the season when the winter squash plants vine out and close the field to tractor access (above). We'll wade out into the waist-deep vines to pull weeds if we have to, but the goal is to control weeds by preparing the beds in advance (known as stale bedding) and then cultivating regularly as the plants grow. Ideally, the next time we're in the winter squash field will be for the September harvest. Beyond the squash, you can see a fallow field seeded to oats and peas, and beyond that, the first sweet corn of the season! This is also the point in the season when things start to break down—bolts come loose, ropes fray, plastic snaps. And it's true that a roll of duct tape is often the most useful tool in the tool box!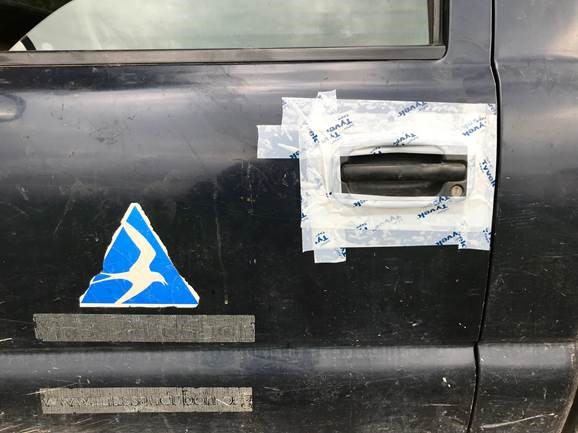 Farmstand Open for Business
We've opened the Lincoln farmstand to visitors the past two Saturdays. Volunteers Richard and Nancy Allen have been running the show, and they're doing this in addition to boxing CSA shares and cutting flowers on Wednesdays. We are so grateful to have their help! At market, Jill and Margaret have been doing a wonderful job selling to customers, and the new Square platform is giving us information about sales that we used to only guess at. We were surprised to learn that the top earner at this past market was edible flower bouquets: calendula, bachelor buttons, snapdragons, and dianthus.
Your Farmers