"Whe-peet!" Hearing the explosive, snappy squeak of an Acadian Flycatcher at a Mass Audubon sanctuary would have been a huge surprise, were it not for the species' ongoing shift northward into Massachusetts. Stumbling on this denizen of the American South used to be a downright rare occurrence here, but the northern edge of its summer range has advanced in fits and starts since the early 2000s.
When this particular bird was observed defending a territory at a sanctuary in Central Mass this summer, it was the first time it had been recorded as a likely breeder at a Mass Audubon property. Yet breaking the news in the Bird Conservation Department's offices elicited mild enthusiasm and a hint of fatalism, with reactions ranging from "Cool!" to, "yeah, they're comin'."
Along with a few dozen other species, it seems this once-scarce visitor is on track to become a regular summer resident in a growing part of the state.
As Climate Changes, So Do Bird Ranges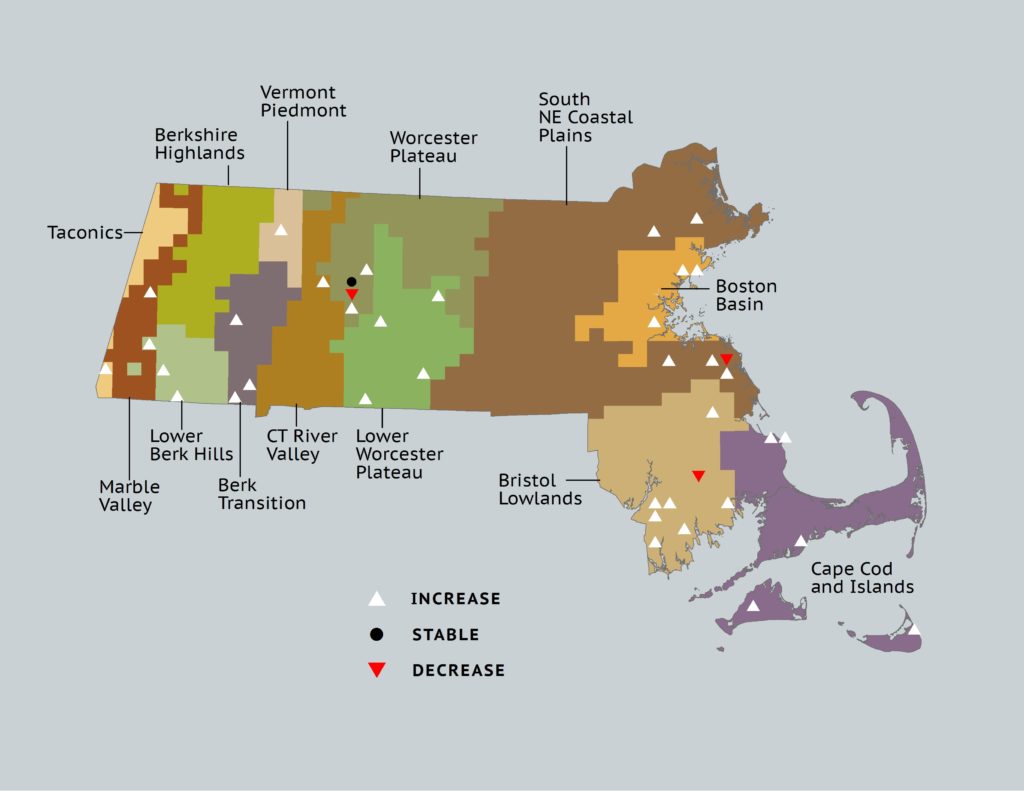 Acadian Flycatchers are a naturally inconspicuous species, but other birds have made more dramatic entrances into Massachusetts. Red-bellied Woodpeckers are a loud, gaudy species of wet southeastern forests that have become downright common throughout southern New England. Northern Cardinals delighted birders in the middle of the 20th century as their brilliant reds and muted oranges became common sights in suburban yards and city parks.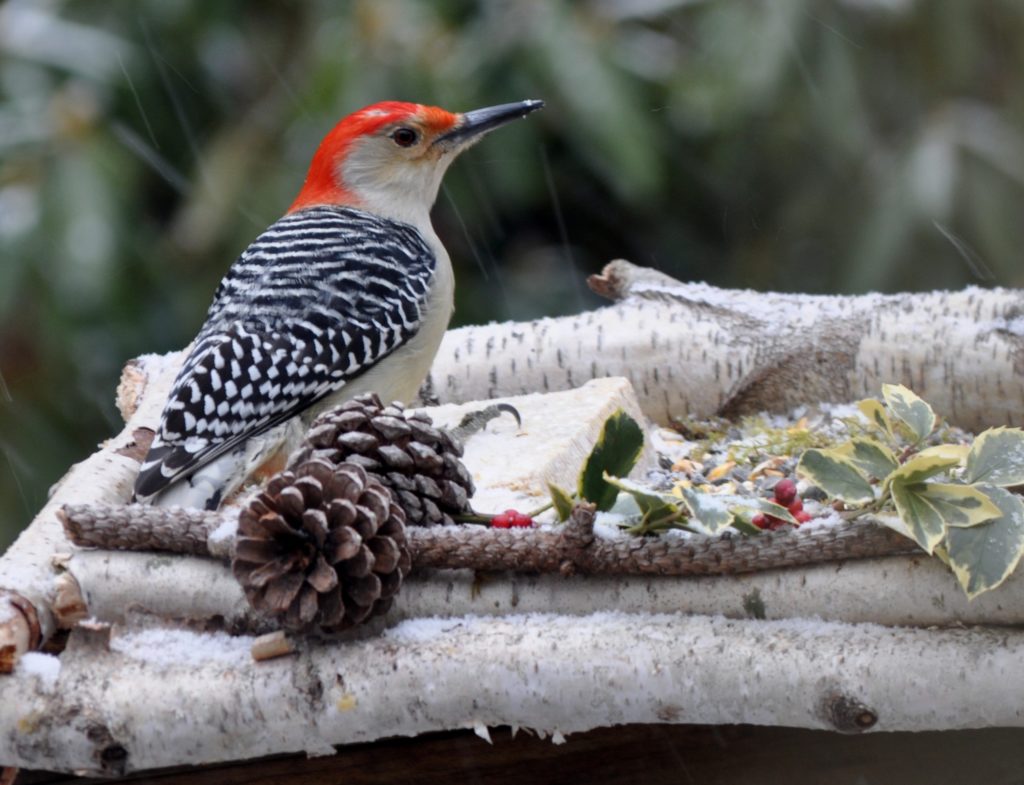 All of these range shifts have been thoroughly documented by scientists as well as casual birders. The most comprehensive effort to document these changes is coordinated by the National Ecological Observatory Network (NEON). Mass Audubon is NEON's partner for bird data in New England, and every summer, our staff contribute bird censuses to NEON from across the region.
NEON treats birds as one piece of a vast puzzle: by studying how long-term ecological trends line up with each other, the project aims to parse out the causes and consequences of environmental change. Read more about our work with NEON in this blog post!
The Role Of Ecological Monitoring
Range shifts represent more than a curiosity to ornithologists. Rather, they are part of larger ecological disruptions caused by a warming climate and other human-caused factors like agricultural intensification, urbanization, and invasive species.
While a few species adapt to these changes and even benefit from them, they do spell trouble in the grand scheme of things. Niches go unfilled as some species' ranges shift away from habitats they were once well-adapted to, leaving their home ecosystems in flux. Other species' ranges are limited by physical factors like elevation, or by the distributions of their competitors or their food source. Birds with finely-tuned ecological roles struggle to adapt to changing conditions, most bird species' populations decline.
This makes keeping tabs on bird populations critical.
Conservationists first establish which species are declining or adapting (and why, and how) in order to target habitats to create or manage and prioritize species for legal protection.
This leads to concrete action, like advocating for the state to list acutely declining species as Endangered, or creating young-forest habitat at wildlife sanctuaries– all pieces of planning for a future with brave new ecological realities.