As our science staff have been spending more time at home, they've been reminded of all of their favorite nature-themed videos, podcasts, radio shows, tv shows, movies, and books, and have found new ones to enjoy as well. Check these out when you find yourself needing something to do.
Podcasts and Radio Shows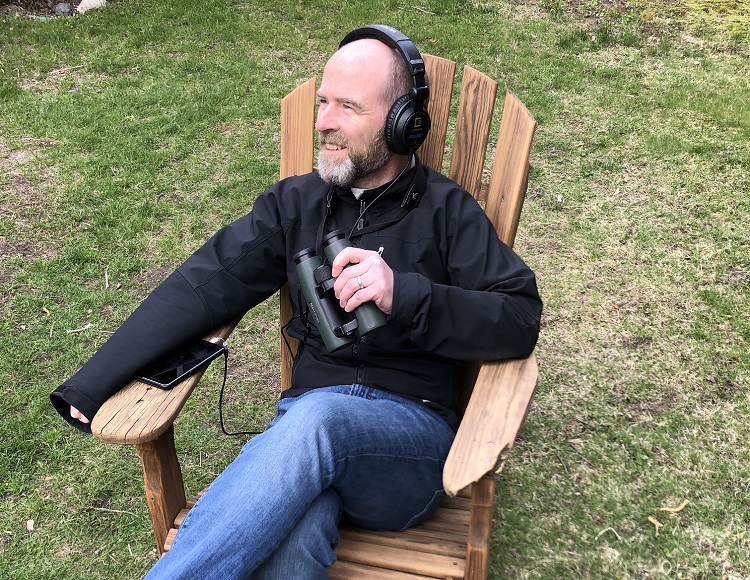 Videos, TV Shows, and Movies
Books
There are, of course, many books that we could recommend, but for now we've focused on a few that are available as eBooks since libraries and many bookshops are closed.
Birder murder mysteries by Steve Burrows: Director of Bird Conservation, Jon Atwood, has been enjoying these fun books lately as a way to relax!
Lab Girl by Hope Jahren: In this memoir, professor and geobiologist Dr. Hope Jahren beautifully weaves stories from her childhood and research to explore life as a woman in science, passion and curiosity, and the incredible secret lives of plants.
Wild by Cheryl Strayed: After her mother dies, 26-year-old Cheryl Strayed sets out to hike the Pacific Crest Trail with almost no experience. Based on true events from her journal, Strayed writes a story that puts you right alongside her on those 2,500 miles.
The Beak of the Finch by Jonathan Weiner: Two scientists, Peter and Rosemary Grant, have spent twenty years studying the finches of the Galapagos Islands and proving just how strong Darwin's theory of evolution is.
Birding without Borders by Noah Strycker: Traveling to 41 countries in 2015 with a backpack and binoculars, Noah Strycker became the first person to see more than half the world's 10,000 species of birds in one year.
A Natural History of the Senses by Diane Ackerman: Diane Ackerman's lusciously written grand tour of the realm of the senses includes conversations with an iceberg in Antarctica and a professional nose in New York, along with dissertations on kisses and tattoos, sadistic cuisine and the music played by the planet Earth.
Golden Wings & Hairy Toes: Encounters with New England's Most Imperiled Wildlife by Todd McLeish: A series of well-written and informative essays about creatures including, North Atlantic Right Whale, Bicknell's Thrush, Indiana Bat, Golden-winged Warbler, Canada Lynx, Roseate Tern, and the Ringed Boghaunter dragonfly.