After Mass Audubon's founders curtailed the trend of decking out ladies' hats with entire birds, many bird-adorned fashion items fell into disuse. Local activism made wearing plumes socially unacceptable, and many people donated their avian accessories to Mass Audubon. These donations quickly accrued into a large historical collection.
It's sobering to imagine how these feathers and hat ornaments were harvested. Take egret plumes, for example, which make up the bulk of Mass Audubon's collection of hat-related (or "millinery") items. Because egrets only grow their most extravagant feathers (called "aigrettes") during a short part of the breeding season, most were shot while on nests. The deaths of their chicks make the millinery trade in birds seem even more wasteful.
Although most activism around the feather trade focused on its impact on America's avifauna, the Mass Audubon collection includes some surprising and uncommon birds from far-flung locales. For example, this Lesser Bird-of-Paradise head was collected in New Guinea before being attached to a hat, and eventually haphazardly removed: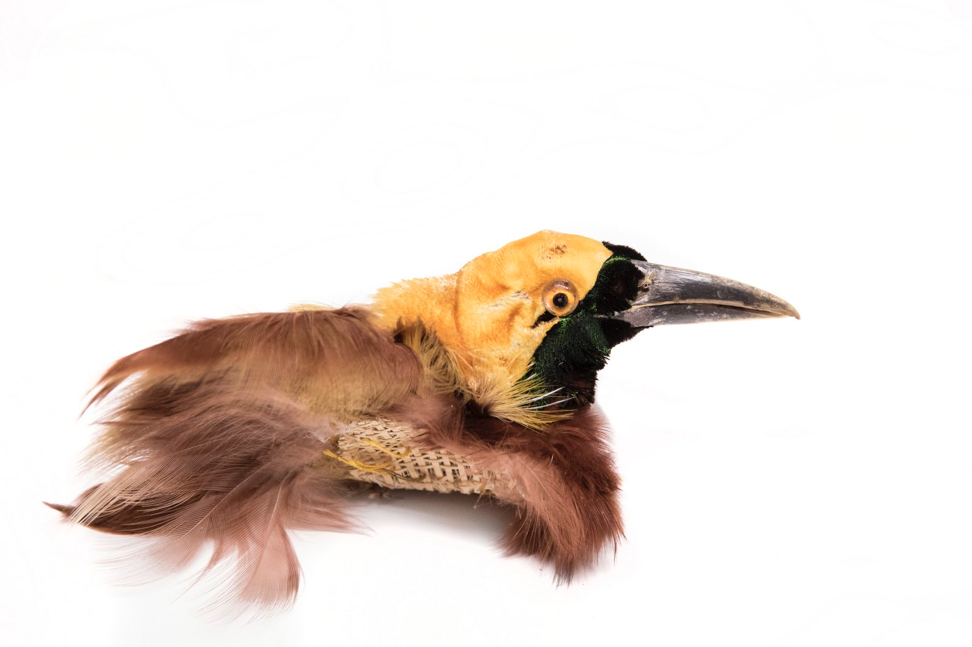 This Magnificent Riflebird, also from New Guinea, met a similar fate. Only the lower beak and breast feathers remain.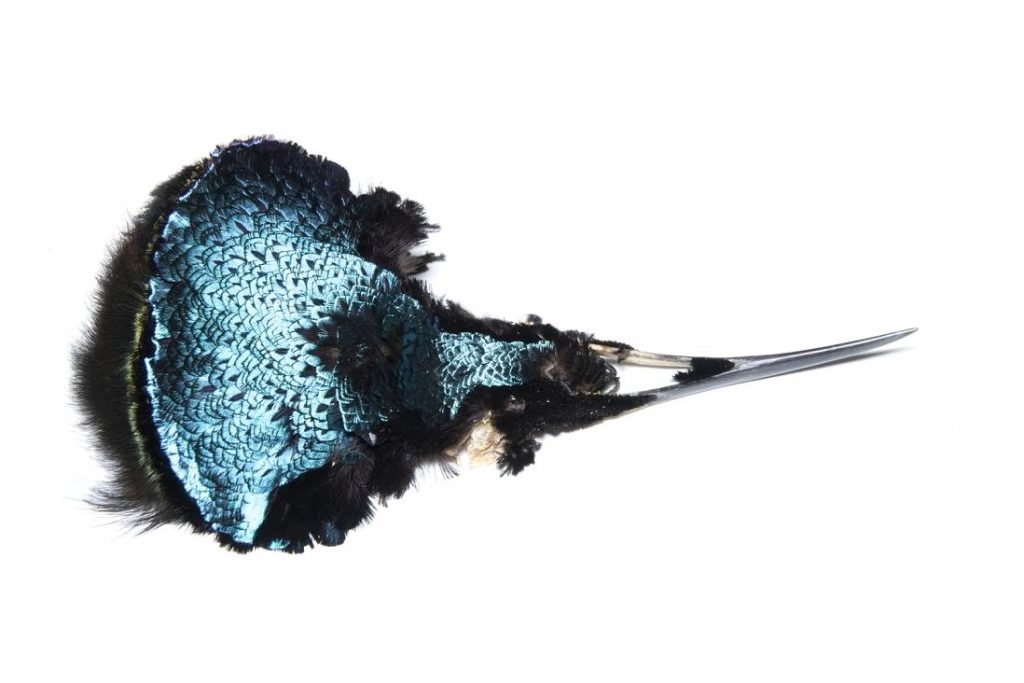 Not everyone who took part in the bird ornament craze could afford the real thing, and many milliners cobbled together cheaper imitations of tropical birds from farmyard feathers- like this hat-topping "parrot" made of pheasant plumes.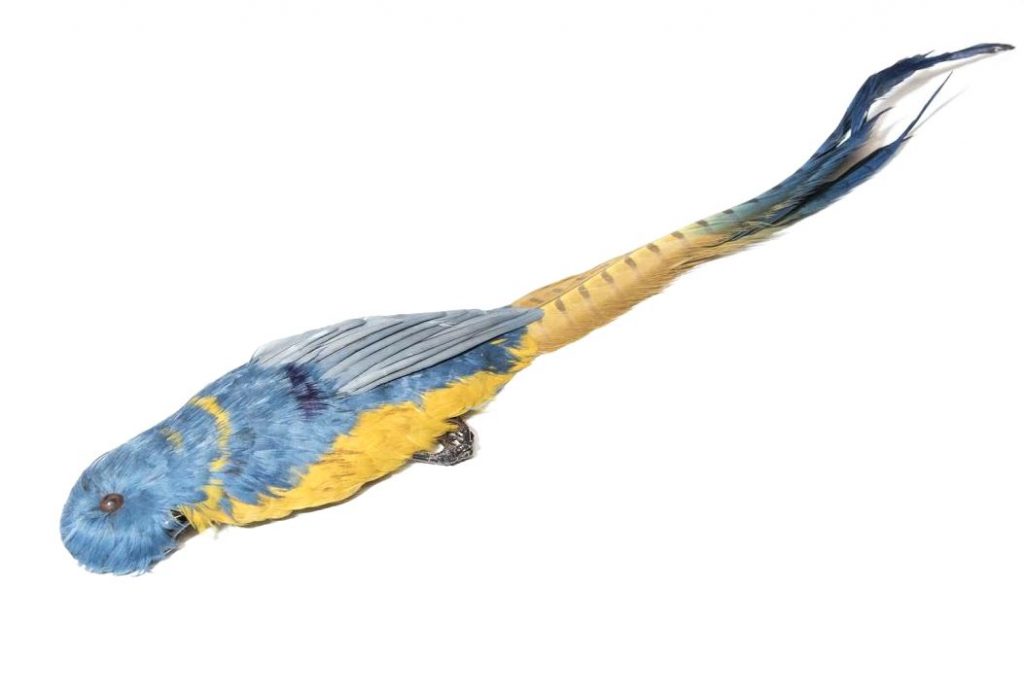 Or this cap made from a mishmash of upland game birds: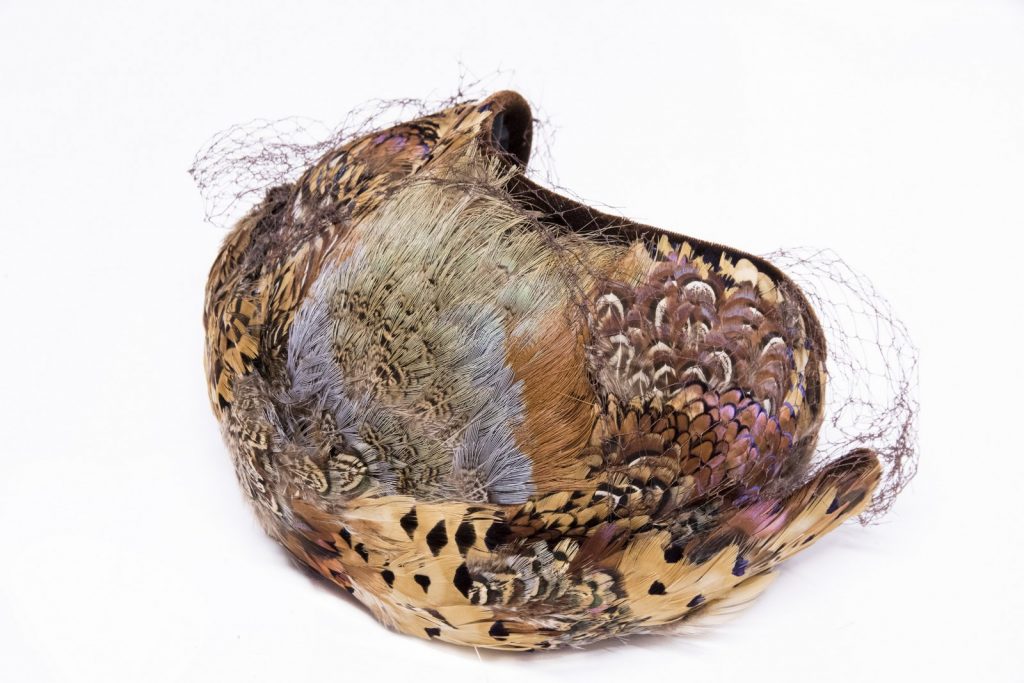 Some items in the collection have nothing to do with hats. This "feather painting" depicts a parrot, using feathers from the real thing: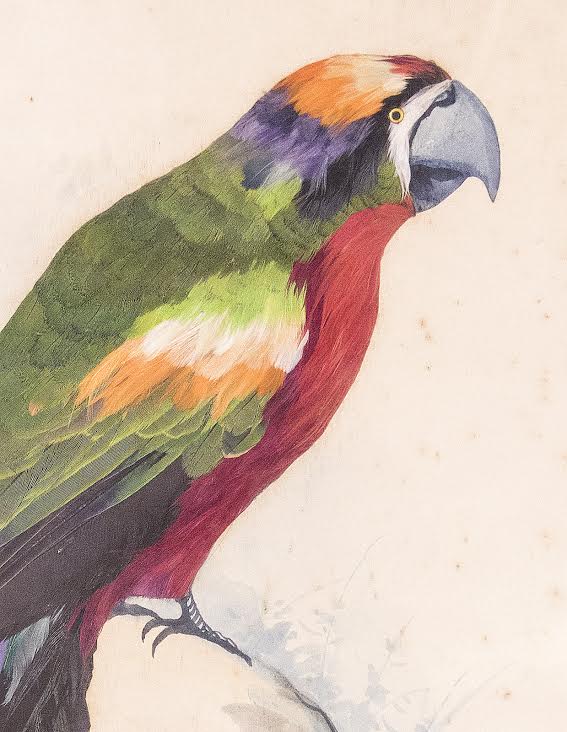 Wild bird feathers were also valuable for use as handwarmers, like this ornate muff made from grebe feathers.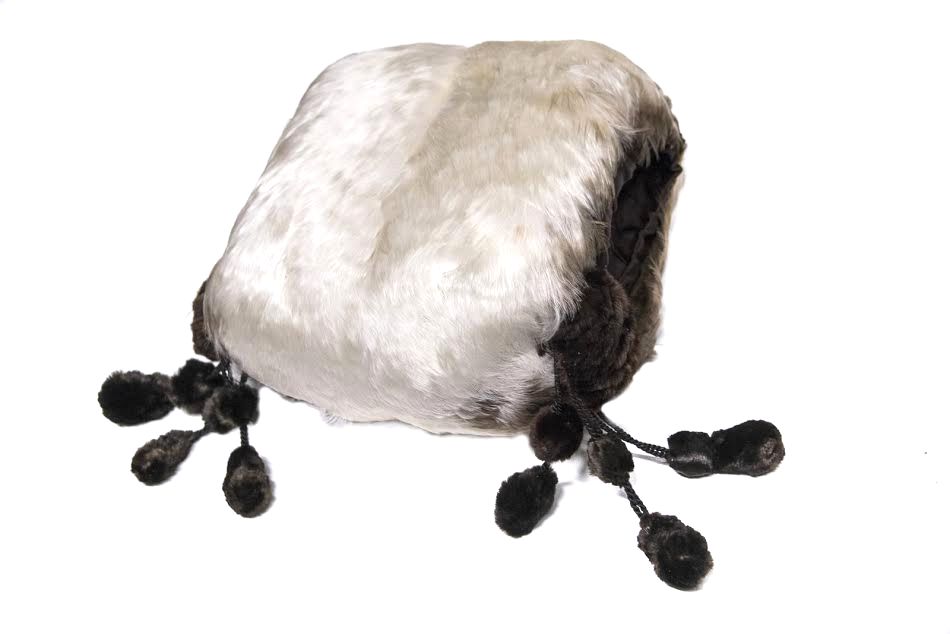 For decades, this collection has been housed at Mass Audubon headquarters. It will soon be moved to a more state-of-the-art facility dedicated to housing historical objects and art, where it can be restored and used for research and public education.
You can learn more about Mass Audubon's founders and the social history of bird conservation by downloading the article "Founding Mothers of Mass Audubon" here.