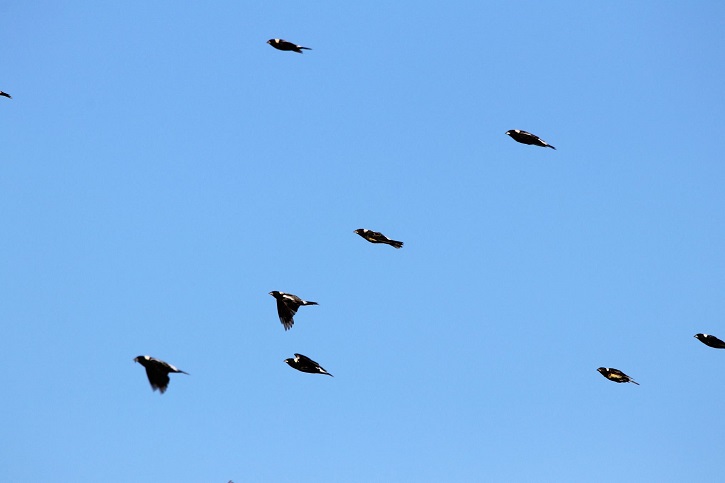 The Bobolinks are making their way south to their wintering home in South America and there are more Bobolinks doing so thanks to The Bobolink Project. THANK YOU to all of our donors and participating landowners for making 2019 another successful year for Bobolinks!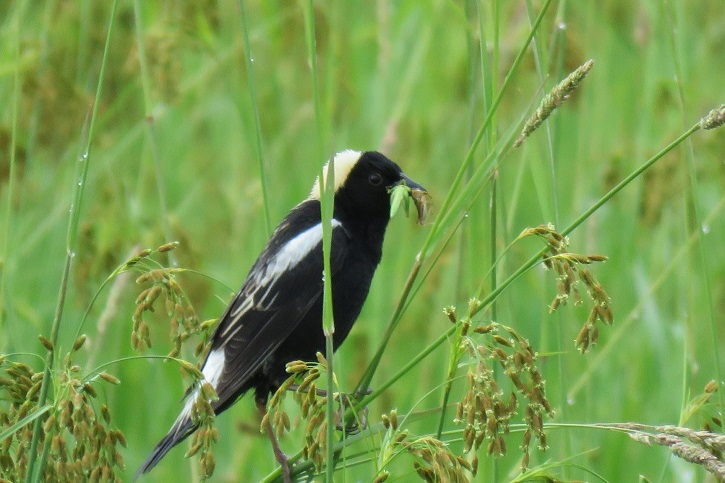 The numbers are in!
This year The Bobolink project protected 928 acres of hayfields for grassland birds. On these fields we estimated that there were 227 Bobolink pairs and 633 young fledged. Those estimated 633 fledglings would not have survived without the help of The Bobolink Project!
For those of you familiar with last year's numbers, this year's numbers don't sound nearly as good. Bobolink numbers were down (633 fledglings this year vs. 1,027 fledglings in 2018) despite us protecting about the same number of acres. Why? The answer is, we don't really know! But here are some possible explanations to consider:
Perhaps this observed decline is not real. Each year we base our calculation of fledgling number on the number of breeding males which are estimated at the start of the nesting season. This is a difficult number to collect, since we always prefer to spend our Bobolink Project donations on enrolling more acres rather than hiring field crews to do careful censuses of participating fields. In similar year-to-year bird monitoring efforts, for example the USGS Breeding Bird Survey, numerical estimates are typically averaged across several years in order to calculate trends, rather than making comparisons from one year to the next.
However, 11 of the farms enrolled this year were also enrolled in 2018, so maybe there was a decline. There are several possible causes of decline:

Fewer birds returned from their South American wintering grounds.
Unusually wet spring weather may have delayed the onset of nesting, thus causing lower estimates of breeding birds.
The wet spring weather may have improved nesting conditions throughout the region, causing some of the birds that previously nested on Bobolink Project fields to nest on a different field.
Fields could be degrading due to weather conditions or other factors, making them less suitable for the birds.
Because of these—and other—uncertainties, the most reliable metric to us in evaluating The Bobolink Project's success is the number of acres protected. This number increased significantly between 2017 and 2018 and held steady this year.
And don't forget—The Bobolink Project protected fields are home to other birds too. Savannah Sparrows, Eastern Meadowlarks, and other birds were also seen on the fields.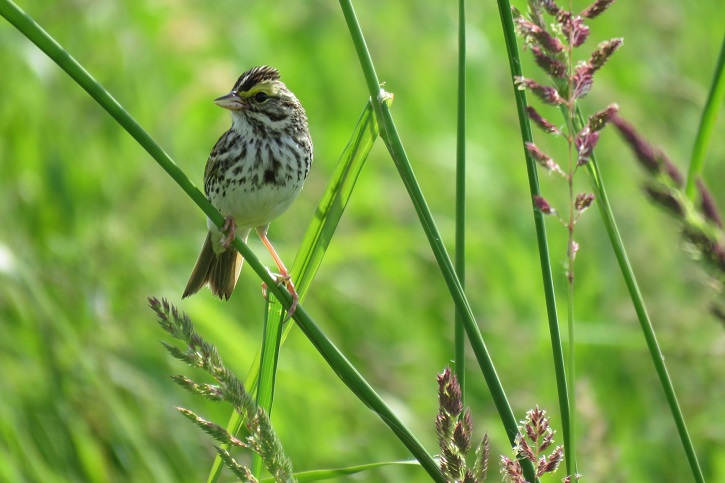 2020 season will be here before we know it
The 2020 season may seem a long way off, but the sooner we can start collecting donations, the better. This project is only as successful as the amount of donations it receives from people like you. Donate now >