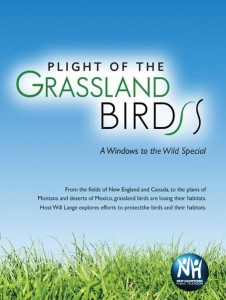 Dr Jon Atwood recently moderated a showing of New Hampshire Public Television's Plight of the Grassland Birds film in Keene, NH. The showing was co-sponsored by the Harris Center for Conservation Education, the Monadnock Conservancy, and Keene State College.
The event was well attended with over 50 people in the audience. Attendees consisted not only of birders and conservationists, but also members of the farming community of southwest New Hampshire.
Jon described Mass Audubon's current work aimed at supporting The Bobolink Project's efforts to connect conservation donors with farmers willing to delay their harvesting schedules for the sake of nesting grassland birds.