Bird-a-thon, Mass Audubon's annual competitive birding fundraiser, is fast approaching on May 10-11! Spring migration is heating up right on time for the big day– with a few surprises in the mix.
This year's migration has been marked by an unusual number of southern species overshooting their breeding grounds and ending up in Massachusetts. These "southern overshoots" ride the winds to our state and only stay for a few days before returning to their normal ranges in the mid-Atlantic and southeast, but it's fun to see them while they're here!
The Slingshot Effect
Southern overshoots require more than just south winds over Massachusetts. Birds aiming for southerly climes only get a boost into our state when winds line up just right across the eastern seaboard in what's called the "slingshot effect."
This pattern starts with strong wind blowing birds offshore over Florida, the Gulf, or the Southeastern US. These birds normally return to land unless they meet a strong south-to-north air current over the ocean, which "slingshots" them northward until they meet the coast of New England. A heavy west wind over the entire mid-Atlantic region can also prevent them from returning to shore until they make landfall in our region.
Here are just a few of the species that rode "slingshot winds" up to Massachusetts in the past month, with maps comparing sightings from April 2018 with April 2019:
Summer Tanagers
Summer Tangers are birds of humid thickets in the southeastern US. Last April, none were reported in mainland Massachusetts. This year, two were seen in Plymouth, one on Plum Island, and a handful as far north as Maine!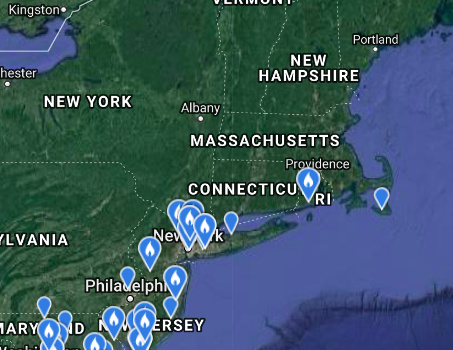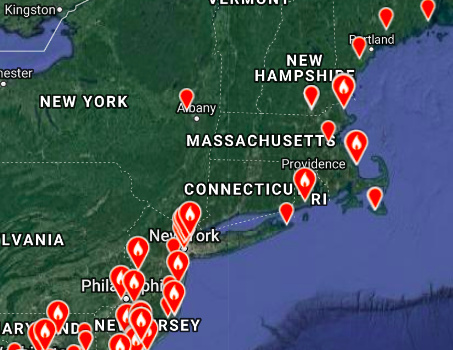 Hooded Warblers
Another bird prone to the "slingshot effect," Hooded Warbler been unusually numerous this year, including late into the month. Here's the same comparison between this and last April: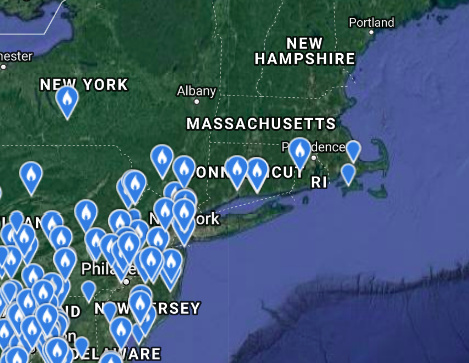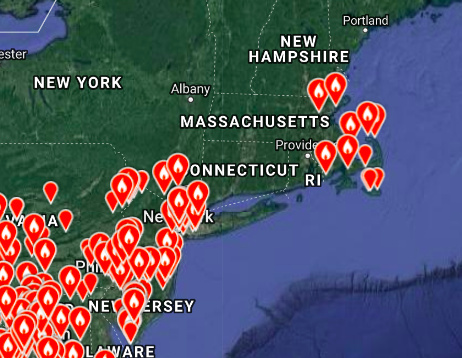 Blue Grosbeaks
Similarly, last April produced just two reports of Blue Grosbeak, a grassland bird of warmer climes. This April, there were no less than 12!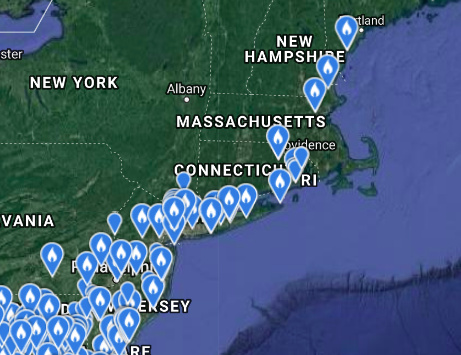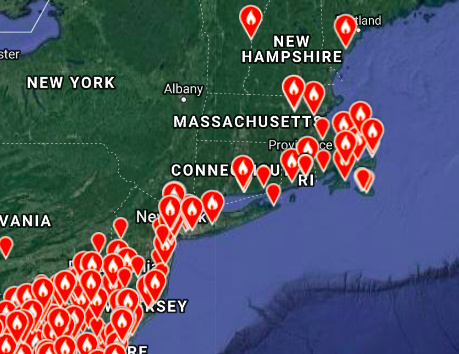 Sign up for Bird-A-Thon and Find Southern Wanderers!
Bird-a-thon is coming up on May 10t-11. Make sure to join a Bird-a-thon team if you haven't yet! Then, find out which award you're competing for, plan your strategy, and tell your friends who you're raising money for!
If the current forecast for Bird-a-thon weekend holds, some overshoot species will no doubt be a key piece of the winning checklists. Southern overshoots get most attention from in-the-know birders in late April, mostly because it's so striking to see them arrive even before our more common spring migrants show up. But conditions for overshoots can persist into early May, when southern birds show up at coastal thickets and migrant traps like Mass Audubon's Marblehead Neck Wildlife Sanctuary and Mount Auburn Cemetery in Cambridge (psst– that's a hint!)
If you're joining us for Bird-a-thon, good luck, and may the best team win!