BY WAYNE PETERSEN

The 2016 Birders Meeting took place on March 13 at UMass/Boston, a first-time venue for this always popular yearly event.  Nearly 275 attendees – a zenith for the event – were treated to a smorgasbord of talented and engaging speakers including both local talent and others from as far away as California.  The theme, Seabirds: Divers and their Drivers, framed the all-day meeting that included presentations ranging from the general to the specific, and from the scientific to the visually stimulating.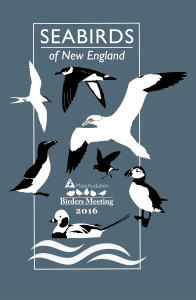 An opening presentation by artist/author Sophie Webb placed seabirds in a global context by focusing on their diversity, structure, and behavior.  David Wiley, researcher from the Stellwagen Bank National Marine Sanctuary, introduced the audience to the variably abundant and somewhat mysterious sand lance, the small baitfish that seasonally sustains so many of the seabirds and marine mammals that regularly inhabit waters in the Gulf of Maine.  National Audubon's Stephen Kress and the Boston Globe's Derrick Jackson jointly related the remarkable saga of the re-establishment of the Atlantic Puffin as a breeding species to the Gulf of Maine.
Following lunch and much enthusiastic spending in a merchandise-rich vendor area, program attendees were treated to a visually stunning array of Peter Flood's seabird images of species characteristic of the seldom visited continental shelf-edge. The rest of the day's program offered a series of concurrent presentations by Blair Nikula on the behavior of storm-driven seabirds in Cape Cod Bay; satellite tagging and tracking of Great Shearwaters by Kevin Powers; a primer given by Steve Arena on how to identify seabirds regularly occurring in Massachusetts waters; and citizen science opportunities for people interested in a seabird monitoring project sponsored by the Stellwagen Bank Sanctuary given by Anne-Marie Runfola.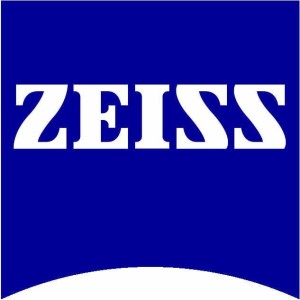 An additional highlight of this year's Birders Meeting was the participation at no charge of nearly 25 young birders made possible by the generous sponsorship of our major sponsor Zeiss. Members of the Massachusetts Young Birders Club (MYBC) were in attendance and able to publicize the club in the vendor area. Special thanks to Zeiss for this "investment in the future." Overall the event was deemed a fine success.
We hope that you will join us next year for our 25th Birders Meeting in March 2017!