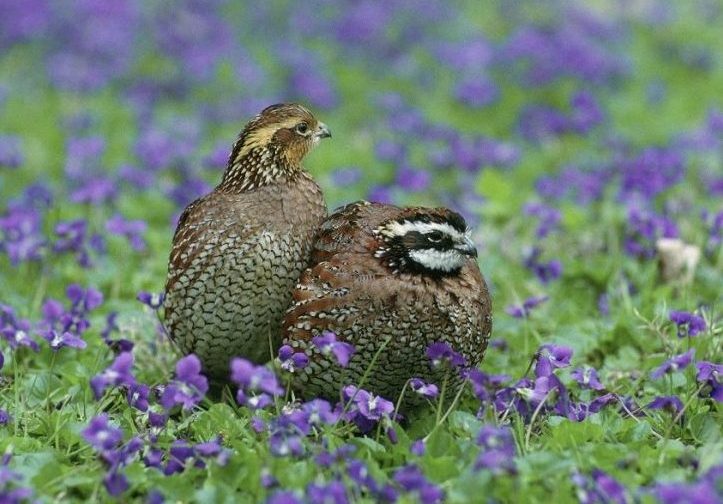 Climate change, like all environmental change, is bound to create losers and winners.  That is, while some species will experience climate-driven declines, others stand to benefit.  The Northern Bobwhite is one species that may be positively affected by climate change, according to Mass Audubon's new State of the Birds report.
The Northern Bobwhite is a species which reaches the northern fringe of its range in southeastern Massachusetts. According to the Massachusetts Division of Fisheries and Wildlife, Northern Bobwhites were once limited to coastal areas of Massachusetts, but likely expanded statewide following the clearing of land for agriculture during the 1820's to 1840's. However, a string of severe winters in the late 1800's and early 1900's may have wiped out bobwhites across the state, recovering only in the southeast which has milder winters.
Why Do Severe Winters Hurt Northern Bobwhites?
Recent research has confirmed the long-standing assumption that severe winter weather events (e.g., ice storms, heavy snow accumulation) can increase Northern Bobwhite mortality and thus suppress northern populations of bobwhites.
One hypothesis explaining the negative effect of severe winter weather on Northern Bobwhites is that too much snow accumulation can limit access to the bare ground, where they forage primarily for seeds. Unlike turkeys, bobwhites cannot dig through snow to find food.
Predicted Less-Severe Winters Could Help Bobwhites in Massachusetts in the Future
Massachusetts can expect to see less snow fall and less accumulation in future winters due to climate change, and this may bolster winter survival of Northern Bobwhites and allow them to expand their distribution from the southeast to other areas of the state.
However, although the climate may be more favorable for bobwhites, as shown by our maps below, successful colonization of new areas will depend on the availability of suitable habitat, such as early successional areas, scrubby field edges, and open woodlands with herbaceous ground cover.  Without this, the Northern Bobwhite may continue to decline in the state.
Mass Audubon's work on the Foresters for the Birds program (of which Northern Bobwhite is a focal species) and habitat management on our sanctuaries are critical for the conservation and restoration of healthy forests and early-successional habitats and species in the state.
Climate Suitability for Northern Bobwhites
How to read the climate suitability maps >
Please consider supporting our bird conservation work by making a donation today. Thank you!