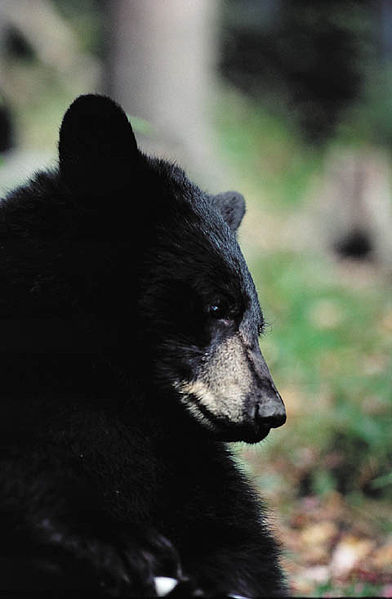 This past Memorial Day, scores of mainlanders made their annual three day weekend pilgrimage to Cape Cod. There was the usual holiday weekend chatter about the perennially popular topics of traffic back ups and weather, but this year, the biggest topic of conversation at the start of summer was… the bear!
As a steady stream of travelers made their way over the Bourne and Sagamore bridges, it appears that a lone male black bear also either swam the canal or braved the bridges (wildlife experts favor the canal explanation) and began heading east on Cape Cod, possibly in search of a mate. Cape communities have done a great job of protecting open space, so the bear had a natural travel corridor through the pitch pine-scrub oak woods and adjacent residential neighborhoods, leaving behind tracks and a curious mixture of amazement, amusement, and panic in its wake.
The bear became an instant celebrity, tweeting and amassing more than 1,500 Facebook "friends." After moving through the upper and mid Cape by mid-week, it headed to the Outer Cape where Bob Prescott and the staff of Wellfleet Bay Wildlife Sanctuary kept an eye out for the bear as they monitored hatching plovers and diamondback terrapins.
Eventually the bear turned up in Provincetown and then turned back south where it was captured by state wildlife officials for relocation to Central Massachusetts. And so ended the bear's two-week "vacation" on Cape Cod that attracted as much media attention as a Presidential visit to the Vineyard.
Wildlife experts report that this is only the second black bear documented in Southeastern Massachusetts in the past 50 years. Now common in central and western Massachusetts, black bears had been nearly extirpated in Massachusetts half a century ago but their numbers are increasing, and bear sitings in eastern Massachusetts are becoming more common. Similar stories can be told of wild turkeys and fishers, who have made huge comebacks due to the increase in forested land in Massachusetts and are now both regular visitors in the woods outside my window. But I'm still waiting for a bear!
UPDATE 6/27/12: Looks like our pal, the Cape Cod bear has a real hankering for the coast. The very same black bear that was relocated from the Outer Cape to Central Massachusetts was recently caught heading east. This time, he made it as far as Brookline, where he survived a 80-foot fall from a tree after being tranquilized. State wildlife officials say they will take him farther west … who knows where he will turn up next!
Image via U.S. Department of Transportation