Look for wildflowers, go on a treasure hunt, search for terrapin hatchlings, practice yoga, learn about monarchs, and more at a wildlife sanctuary this weekend.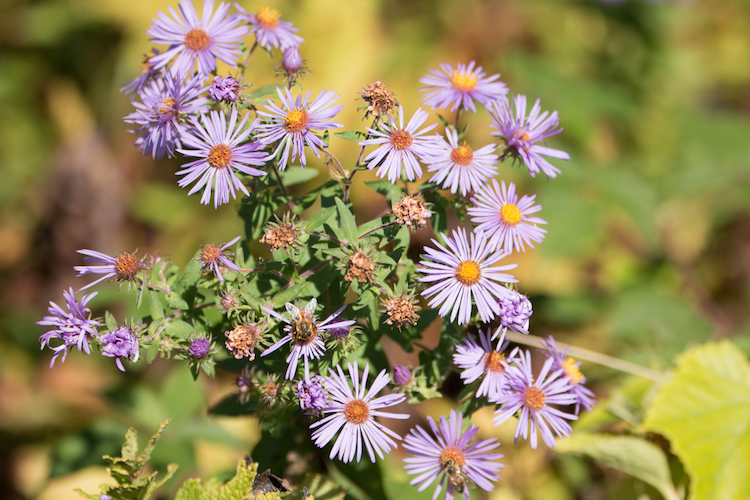 Greater Boston
It's Turtle TIme at Blue Hills Trailside Museum. Find out if turtles take off their shells, how a turtle shell grows, and what's the difference between a turtle and a tortoise. (families, registration required)
As part of Afternoon Chores at Drumlin Farm in Lincoln, feed chickens and collect eggs, then bring hay to the sheep, goats, and cows. After finishing, we'll treat ourselves to a farm snack. (families, registration required)
Head to the Boston Nature Center for a Fall Bird Walk to find and identify birds through field marks, sounds, and behaviors. (adults)
Enjoy a Autumn Wildflower Exploration at Broadmoor in Natick to learn about late-blooming wildflowers in Broadmoor's diverse meadow and wetland habitats. There will still be a lot in flower from asters to goldenrods and other composites, and a variety of swamp and marsh species. (adults, registration required)
During the Annual Optics Fair at the Mass Audubon Shop, meet reps from the top optics companies and take advantage of incredible discounts on binoculars, scopes, & tripods.
North Shore
Go on a Map and Compass Treasure Hunt at Ipswich River in Topsfield. After some orienteering basics, hit the trails and use the new skills learned to search for some hidden natural treasures. (adults and children ages 7+, registration required)
It's Family Day at the Joppa Flats Bird Banding Station on the Parker River National Wildlife Refuge. See Mass Audubon scientists capture, evaluate, and release migrant songbirds while you learn about migration and habitat use. (adults and children ages 6+, registration required)
Central Massachusetts
Head to Wachusett Meadow in Princeton to connect with your breath, body, mind, and nature during Yoga at the Sanctuary. This class is appropriate for all levels, from beginners to advanced practitioners, as several options/modifications will be given for each pose. (adults, registration required)
During the Mt. Watatic Hawk Watch in Ashburnham, hosted by Stony Brook and Moose Hill, get a chance to observe some of the thousands of hawks that migrate south through the area each fall. The trip starts and ends with a short but strenuous hike through a beautiful northern hardwood and hemlock forest. (adults, registration required)
Connecticut River Valley
Look for Wildflowers at Graves Farm in Williamsburg, especially goldenrods and asters, snakeroots and bonesets, and lobelias and ladies' tresses as well as other summer wildflowers. (adults, registration required)
Go on a Saturday Morning Bird Walk at Arcadia in Easthampton and Northampton to learn all about field identification techniques, flight patterns, field marks, habitat preferences, and songs and calls. (adults, registration required)
More in the Connecticut River Valley
Berkshires
Explore the coves and marshes by Canoeing Upper and Lower Goose Ponds. Paddle around in search of eagles,herons, and kingfishers. (adults and children ages 10+, registration required)
South of Boston
During Flight of the Monarchs at Tidmarsh in Plymouth, find out about this butterfly's incredible journey, the obstacles it faces, and most what you can do to help them! (adults and children ages 8+, registration required)
Explore the Woods of Wareham at Great Neck. Open your senses and observational skills up to the wildlife that call the pine forest and marshes home and learn more about the flora and fauna that we encounter. (adult, registration required)
Practice Yoga at Allens Pond in South Dartmouth with nothing but the sounds of birds and nature serving as the backdrop to your practice. (adults, registration required)
Cape Cod
Go In Search of Terrapin Hatchlings at Wellfleet Bay in South Wellfleet and visit with research volunteers to learn about our 30 year project to monitor this threatened species. (adults and children ages 8+, registration required)