Look for wildflowers, learn how to draw, go on a bird walk, paddle on the North Shore, have fun with slime, and more at a wildlife sanctuary this weekend.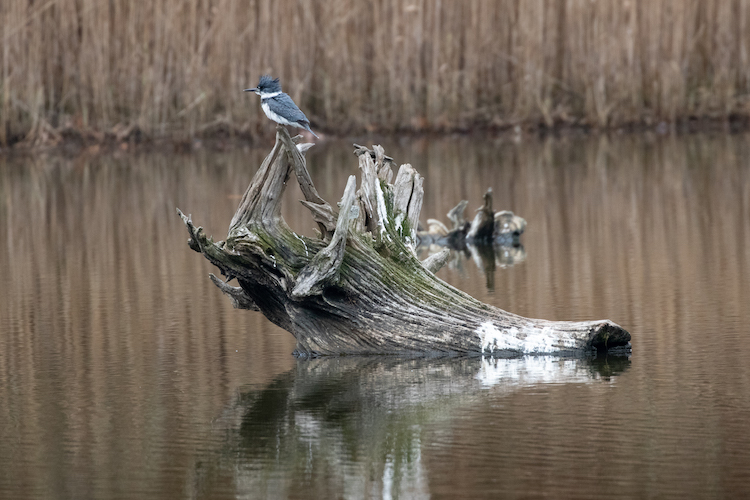 Greater Boston
Go on a guided Autumn Wildflower Exploration at Broadmoor in Natick. Learn about late-blooming wildflowers from asters to goldenrods and other composites, and a variety of swamp and marsh species. (adults, registration required)
Enjoy a free Fall Bird Walk at Boston Nature Center. Find and identify birds through field marks, sounds, and behaviors. Birders of all levels will enjoy these guided walks. (adults, registration required)
Learn how to Draw Hawks and Falcons at the Museum of American Bird Art in Canton. Discover more about these beautiful birds of prey from a Mass Audubon naturalist while you learn to draw them from life with pencil and paper. (adults, registration required)
Discover Moose Hill in Sharon in a new way during Forest Bathing, a guided, slow-paced therapeutic combination of leisurely walking, sitting, and observation. Unplug, slow down, and de-stress through a series of gentle sensory-opening invitations that welcome us to deepen our connection with nature. (adults, registration required)
Birders and non-birders of all ages and skill levels are invited for a Bird Walk at Habitat in Belmont.
Kids ages 5-15 can join Drumlin Farm's 4H Club, which provides opportunities for kids to become more healthy, connected, balanced, and empowered through hands-on activities with farm and nature themes. (registration required)
Meet professionals from top optics manufacturers, view product demonstrations, and get answers to your questions during the Mass Audubon Shop Optics Fair on September 21. Mass Audubon members will receive exceptional discounts on binoculars, spotting scopes, and tripods!
North Shore
Go on a Morning Paddle at Ipswich River in Topsfield. Paddle through some of the most beautiful areas on the river to see flights of wood ducks, herons, and songbirds, along with basking turtles, hungry muskrats, and the beautiful autumn colors of the marshes. (adults, registration required)
Visit Joppa Flats' Bird Banding Station on Parker River National Wildlife Refuge and observe the bird banding process. Mass Audubon scientists capture, evaluate, and release migrant songbirds while you learn about migration and habitat use. (adults, registration required)
Central Massachusetts
Head to Wachusett Meadow for a Brown Hill Hawk Watch. Learn about the natural history of New England birds of prey, followed by a (moderately difficult) hike up Brown Hill to observe fall migration. (adults, registration required)
Learn about Goldrenrods and Asters at Broad Meadow Brook in Worcester, part of their Essential Nature Series. (adults, registration required)
Connecticut River Valley
Have Fun with Science and Slime at Arcadia in Easthampton and Northampton. Make your own slime, talk about slugs and how they use slime, play slimeball, and go for a slimy scavenger hunt. (families, registration required)
Get an Intro to Digital Photography at Laughing Brook in Hampden. Topics include best practices for capturing an image, understanding exposure and focus, and using both manual and automatic exposure settings. (adults, registration required)
More in the Connecticut River Valley
Berkshires
Celebrate Pleasant Valley's 90th birthday with Birds, Blossoms, & Brunch. The fun begins at noon with cocktails, hors d'oeuvres, and views of Lenox Mountain. Enjoy mingling with friends and take the opportunity to get up-close with a few wildlife ambassadors from Nature Matters. (adults, tickets required)
South of Boston
Learn how to look for birds with binoculars during Oak Knoll's Family Explorations in Attleboro. (families, registration required)
Spend the morning Birdwatching at Daniel Webster in Marshfield. Look warblers, shorebirds, raptors, and more. (adults, registration required)
Cape Cod
During Herons at Hemenway in Eastham, observe the black-crowned night-herons' nightly flight to the marsh to feed. This is a great opportunity to see black-crowned and maybe yellow-crowned night-herons, great egrets, and belted kingfishers. (adults, registration required)