Go on a nature hike, practice yoga, look for fungi, attend a fall festival, carve a pumpkin, watch a bird banding demonstration, and more at a wildlife sanctuary this weekend.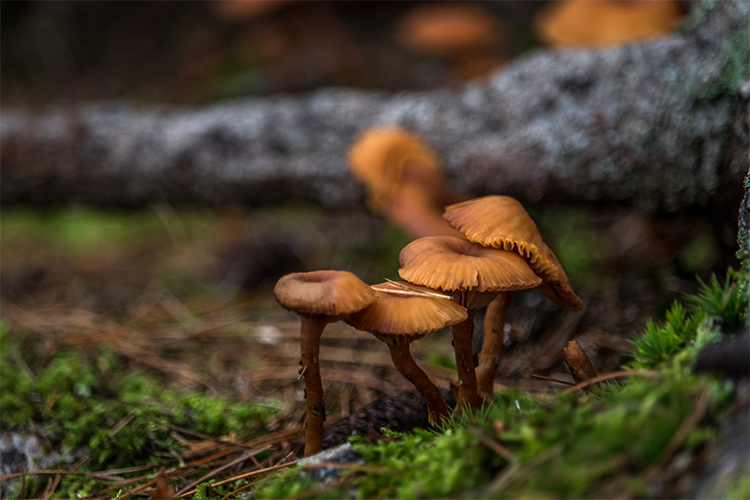 Berkshires
Stroll the gentle loop trails at Lime Kiln Farm in Sheffield to enjoy Berkshire Views including those of Jug End Mountain, Mount Everett, and the lower Housatonic Valley. Along the way look for signs of wildlife and learn about plant communities. (adults, registration required)
Central Massachusetts
Head to Wachusett Meadow in Princeton for Yoga at the Sanctuary. In this outdoor class, connect with your breath, body, mind, and nature with Wachusett Meadow as your backdrop. (adults, registration required)
During Fabulous Fall Fungi at Broad Meadow Brook in Worcester find out how to recognize fungi by studying their fruiting structures (mushrooms) and learn about their role in ecosystems. (adults, registration required)
North Shore
Sunday is Family Day at the Bird Banding Station on Parker River National Wildlife Refuge in Newburyport. Mass Audubon scientists capture, evaluate, and release migrant songbirds while you learn about migration and habitat use. (families, registration required)
Go on a Pond Exploration at Ipswich River in Topsfield. Using nets and other collecting equipment, dip into the water, sweep through the weeds, and scoop up mud to discover the creatures that live there. (families, registration required)
Greater Boston
Get a primer on Tree Identification at Habitat in Belmont. Start indoors with a short overview of the subject and then head out to the sanctuary for a look at 10-12 of our most common New England trees. (adults, registration required)
Head to Stony Brook in Norfolk for the Fall Fair & Wood Duck Derby. The sanctuary's field will be full of live music, children's games, trail walks, and local artisans selling their handmade wares. Then cheer on the Wood Ducks (aka rubber ducks) as they race to the finish line in this wildly popular fundraiser.
It's Pumpkinfest at the Boston Nature Center! Celebrate the fall harvest by creating your own carved pumpkin, playing pumpkin games, and enjoying some fine fall food. (families, registration required)
Enjoy some Fall Birding at Broadmoor in Natick to find out what is going on in the fall with your neighborhood birds. This time of year you never know what you will see! (adults, registration required)
Discover Moose Hill in Sharon in a new way during Forest Bathing, a guided, slow-paced therapeutic combination of leisurely walking, sitting, and observation. Unplug, slow down, and de-stress through a series of gentle sensory-opening invitations that welcome us to deepen our connection with nature. (adults, registration required)
Teens interested in the field of wildlife biology can join Drumlin Farm's Wildlife Biologists Club. Work with captive wildlife, take field trips, and learn directly from conservation scientists. (teens, registration required)
Uncover the stories of fire, ice, and deep time told by the rocks of Great Blue Hill during Stories in Stone at Blue Hills Trailside Museum in Milton. Walk approximately 1.5 miles round-trip on unpaved, uneven terrain to the summit while hearing from geologist Les Tyrala. (adults, registration required) 
South of Boston
Monarch Tagging at Allens Pond in South Dartmouth will give you a closer look at these delicate creatures and their migratory patterns. (adults and children ages 5+, registration required)
Attend a free Family Habitat Day at Oak Knoll in Attleboro to look for interesting animals, plants, and see what has visited the sanctuary. (families, registration required)
Cape Cod
During Bird Research in Action! at Wellfleet Bay, meet James and the rest of the bird banding team to learn about banding methods and the information gathered from this research. You will likely get to see live birds up-close and observe the banding process. (adults and children ages 8+, registration required)