Celebrate Halloween, go birding, attend an Owl Festival, learn how to ID trees, find out why spiders are amazing, volunteer, and more at a wildlife sanctuary this weekend.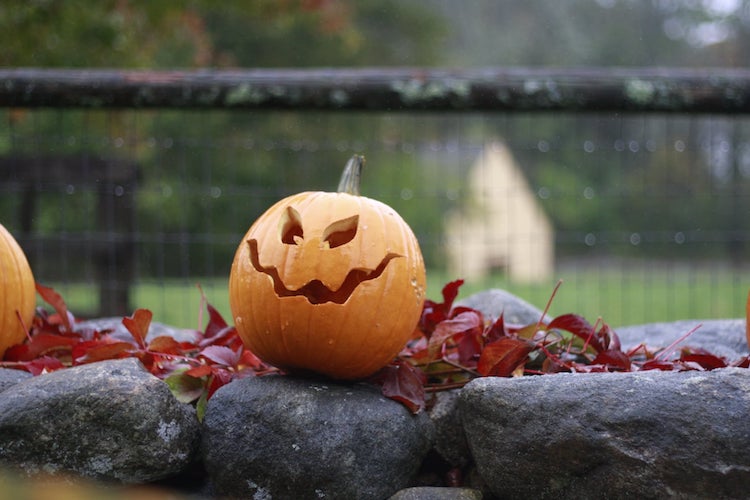 North Shore
On Saturday, Ipswich River in Topsfield will be transformed into a magical forest for Halloween Happenings. Meet some of the interesting creatures that come out just for Halloween on a guided walk. Note: this event has moved to an earlier time. (all ages, registration required)
Go Saturday Morning Birding in the Newburyport/Plum Island are — one of the best year-round birding locations in the country. Beginners and birders of all levels are welcome. (adults)
Greater Boston
Give a hoot for all things owl at the Blue Hills Trailside Museum family-friendly Owl Festival! Meet live owls up-close, discover how these mysterious animals survive, and enjoy crafts, food trucks, and fun for all ages.
Put on your favorite costume, grab a flashlight, and join us for the silliest, spookiest, and most family-friendly Halloween tradition: Tales of the NIght at Drumlin Farm in Lincoln. (registration required)
Head to Moose Hill in Sharon for their Halloween Prowl, an enchanting evening with many delights including guided tours, a s'mores station, costume parade, and a barn filled with Jack-o'-lanterns. (registration required)
During Busy Beavers at Broadmoor in Natick, discover what life is like as a beaver. As sunset approaches, we will watch for our resident beavers on their evening explorations. (families, registration required)
As part of Fall Tree Identification at Boston Nature Center, go for a walk around the sanctuary to learn about and observe the ways in which leaf arrangement and shape, along with bark characteristics, can be used to identify native and nonnative trees. (adults)
South of Boston
Go on a Twilight Family Owl Prowl at Great Neck in Wareham. Starting at dusk the group will quietly traverse approximately one and a half miles of trails without the use of flashlights in hopes of hearing owls that nest on our sanctuary. (adults and children, registration required)
Enjoy a Creatures of the Night Hike at Tidmarsh in Plymouth to look for creatures that come out once the sun goes down and what amazing adaptations they have to operate under the cover of darkness. (adults and children ages 10+, registration required)
The theme of this month's Family Explorations at Oak Knoll in Attleboro is Creepy Crawlies. (families, registration required)
Central Massachusetts
Soak in the sounds of the night on a guided evening Halloween Hike and Hayride at Wachusett Meadow in Princeton. After warm up by the bonfire and enjoy some family-friendly Halloween tricks & treats. (registration required)
Connecticut River Valley
Find out why Spiders are Amazing at Arcadia in Easthampton and Northampton. Enjoy some spider games, search for different spiders outdoors, and make a spider craft for Halloween. (families, registration required)
More in the Connecticut River Valley
Berkshires
Take part in the Canoe Meadows Volunteer Day in Pittsfield to care for our beautiful community gardens and wildlife sanctuary. (adults and children ages 10+, registration required)