Go on a mindfulness walk, take part in farm chores, look for owls, search for ducks, help maintain trails, and more at a wildlife sanctuary this weekend.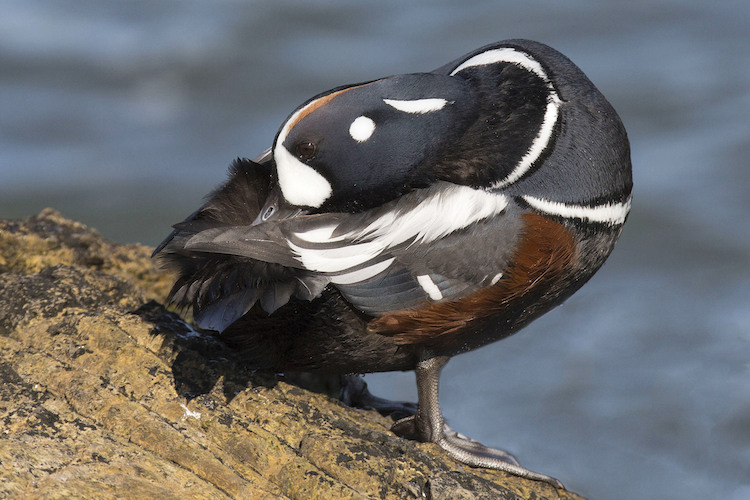 Greater Boston
Experience the practice of Forest Bathing at Boston Nature Center. This slow-paced guided therapeutic experience promotes wellness through a series of gentle sensory-opening invitations that welcome us to notice more of our natural surroundings. (adults, registration required)
Take part in Afternoon Chores at Drumlin Farm in Lincoln. Feed chickens and collect eggs, then bring hay to the sheep, goats, and cows. After we finish up we'll treat ourselves to a farm fresh snack. (families, registration required)
Go on an Owl Prowl Adventure at Broadmoor in Natick to learn about owl calls, behavior and habitat as we search and listen for our resident Screech, Barred and Great Horned owls. (families, registration required)
As part of a Star Gazing Night at Moose Hill in Sharon, join astronomers from the Astronomical Society of Southern New England for a look at the stars and other night objects through their big telescopes.
Head to Habitat in Belmont for Trails Day. Chip trails, work in the children's garden, the Sun/Moon Herb garden, and more. (all ages, registration required)
North Shore
During Joppa Flats' Seabirds of Cape Ann field trip, visit Halibut, Andrews, and Eastern points as well as Brace Cove, Niles Pond, and the Gloucester Harbor area. Target species will include Red-throated Loon, Red-necked Grebe, Harlequin Duck, Black Guillemot, and three species of scoters. (adults, registration required)
Walk among trees that are nearly 200 years old as part of Wicked Big Trees: A Woodland Hike at Ipswich River in Topsfield. Along the way also learn about the interesting cultural history of the sanctuary. (adults, registration required)
Central Massachusetts
Discover the immense variety of birdlife that exists at Broad Meadow Brook in Worcester on a Saturday Morning Bird Walk. Learn the basics of bird identification and birdwatching. (adults, registration required)
South of Boston
Attend a free Family Habitat Day at Oak Knoll in Attleboro to look for interesting animals, plants, and see what has visited the sanctuary. (families, registration required)
Learn How to Use a Compass while exploring the many corners of North River in Marshfield. (all ages, registration requested)
Cape Cod
During Bird Research in Action! at Wellfleet Bay, meet James and the rest of the bird banding team to learn about banding methods and the information gathered from this research. You will likely get to see live birds up-close and observe the banding process. (adults and children ages 8+, registration required)
Explore areas of the Cape to view eiders, scoters, buffleheads, Common Goldeneyes, and Red-breasted Mergansers as they pause in their migratory journeys as part of Fall Ducks of Cape Cod. (adults, registration required)
Connecticut River Valley
Enjoy the woods and meadows found at Arcadia's over 700 acres as we explore the sanctuary at a relaxed pace during Signs of the Season. (adults, registration required)
More in the Connecticut River Valley
Berkshires
Take part in Birding in the Berks to spend the morning visiting several Berkshire lakes in search of migrating waterfowl that only briefly stop in the area. Search for loons, grebes, and the hundreds of ducks and then end with hot cider and donuts. (adults, registration required)