Learn about beavers, find out how to identify trees, make your own aromatherapy and tinctures, go on a seabird cruise, and more this weekend.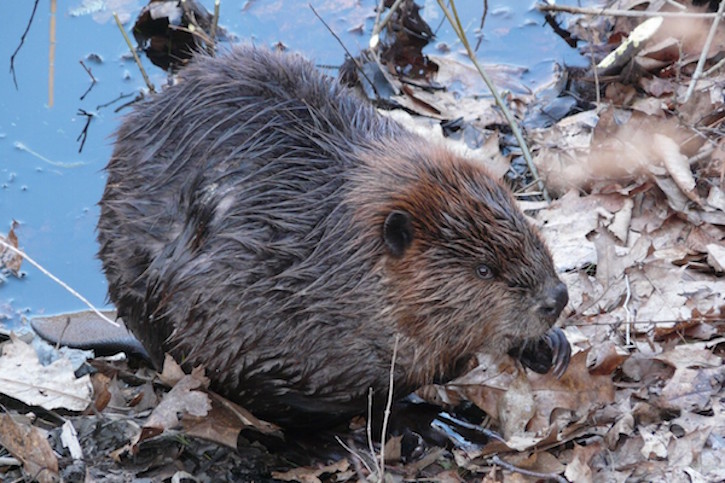 Connecticut River Valley
Explore the Trees of High Ledges in Shelburne including sugar and striped maples, yellow birch, and American beech. During the hike learn how to identify trees once their leaves have fallen. We will also enjoy the panoramic view from atop the ledges. (adults, registration required)
Learn about the unique high elevation spruce-fir forest during a Plant Ecology Hike at Tamarack Hollow in Windsor. We'll identify many northen hardwood and evergreen trees, as well as other plants, such as goldthread, Christmas fern, and bunchberry. Visit cellar holes from the 1800's along the way and learn about life as it once was in these remote hilltowns. (adults, registration required)
More in the Connecticut River Valley
North Shore
Join wildlife photographer Shawn Carey for Photographing Birds and Other Wildlife at Ipswich River in Topsfield. Along with stories of his own experiences in the field, Shawn will share tips on photo equipment, best locations for photographing wildlife, and the digital darkroom. (adults, registration required)
Search out avian activity in the Newburyport/Plum Island area, one of the best year-round birding locations in the country, at Saturday Morning Birding. Beginners and birders of all levels are welcome. (adults)
Greater Boston
Fall is a busy time for beavers as they prepare for winter. During Busy Beavers at Broadmoor in Natick visit different beaver sites, discover what life is like as a beaver, and how to recognize signs that a beaver has been in the area. As sunset approaches, watch for resident beavers on their evening explorations. (families, registration required)
Head to Boston Nature Center to go on an Attack of the Space Invaders scavenger hunt where we will identify some urban "space invaders" like Japanese knotweed and bittersweet. Unravel the clues as to how invasive plant species are impacting our sanctuary. (families, registration required)
As part of Aromatherapy & Tinctures at Drumlin Farm in Lincoln, explore the fascinating history of herbalism around the globe, learn about the healing properties of many common herbs, and discover the fine art of aromatherapy. Blend your own essential oils and tinctures to take home along with recipes and resources to continue your study of herbalism. (adults, registration required)
Go on a Duckstravaganza in Wayland. Now is a great time to watch beautiful wintering ducks. Target species include teals, shovelers, mergansers, buffleheads, pintails and more. The leader will also bring a spotting scope for close-up views of these stunning ducks. (adults, registration required)
South of Boston
Enjoy a Sensory Exploration hike along the accessible Reflection Trail at Attleboro Springs. This trail was designed to be accessible by wheelchairs & strollers! (adults and children, registration required)
Go on an All-Day Field Trip to the Outer Cape from Marshfield. Visit to the gregarious chickadees of the Beech Forest at Cape Cod National Seashore, the massive consortium of fiddler crabs at Mass Audubon's Wellfleet Wildlife Sanctuary, a search for whales off of the Province Lands and many places in between. (adults, registration required)
Cape Cod
Take a Seabird Cruise from Sesuit Harbor in Dennis into Cape Cod Bay aboard the Albatross. Search for alcids, loons, gannets, and sea ducks in flight and floating on the waves. We may also spot gray and harbor seals and other marine life. (adults and children, registration required)
More in Cape Cod and the Islands
Veterans Day at Wildlife Sanctuaries
As a way to say "thank you" to those who've served our country in the military, we're offering veterans and their families free admission to our wildlife sanctuaries this Veterans Day, Saturday, November 11.