Go on bird walks, make cheese, look for wildflowers, celebrate Mother's Day, see bird banding in action, and more at a wildlife sanctuary this weekend.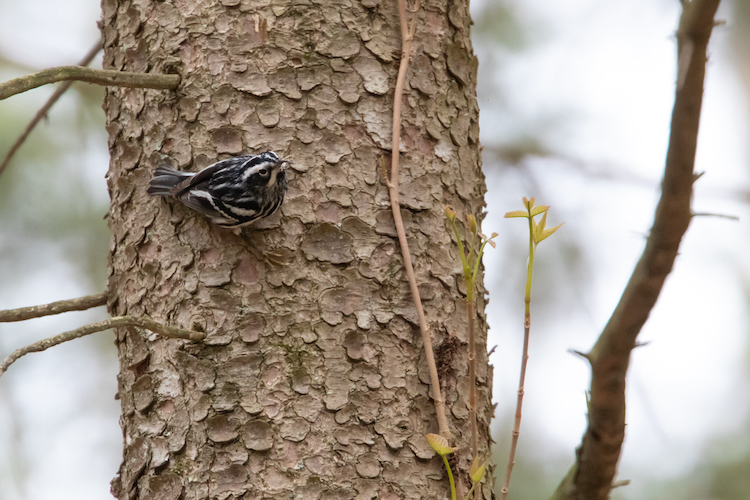 Greater Boston
Go Saturday Morning Birding at Blue Hills Trailside Museum in Milton. Experienced birders will be leading the group to a variety of locations in the area in search of active hot spots with the most interesting birds. (adults, registration required)
During Aged Cheesemaking – The Next Level at Drumlin Farm in in Lincoln learn about cultures, beneficial bacteria, pressing, curing for aged cheeses, creating a cheese cave, and building a cheese press. (adults and children ages 12+, registration required)
Enjoy a Mother's Day Breakfast and Nature Walk at Moose Hill in Sharon. Start with an hour-long guided walk searching for signs of spring. Return for a hearty pancake breakfast including juice, fruit, and a variety of hot beverages.
Enjoy the beauty of spring flowers as part of From Seeds to Flowers at Boston Nature Center. Observe flowers and seeds in the meadow, forest and garden, collect samples and take a closer look at the parts of a flower under a microscope. (families, registration required)
Central Massachusetts
Take part in a Bird-a-thon Walk and Breakfast at Wachusett Meadow in Princeton. After an early-morning bird walk, feast on a delicious pancake breakfast and share what you've seen. (adults and children, registration required)
Connect with the natural world in a healing, calming, grounding, and replenishing way through a Shinrin-Yoku "Forest Breathing" Guided Sanctuary Walk at Broad Meadow Brook in Worcester. (adults, registration required)
Connecticut River Valley
Why give Mom just a bouquet when you can give her the whole plant kingdom. On a Mother's Day Wildflower Walk at Arcadia in Easthampton and Northampton, spend the morning learning about and looking for wildflowers. (adults, registration required)
More in the Connecticut River Valley
Berkshires
Celebrate the height of spring migration with a free Bird Walk at Lime Kiln Farm in Sheffield. Listen and look for warblers, orioles, sparrows, thrushes, and other birds, while enjoying meadow and woodland trails that provide sweeping vistas of the Berkshires and Taconic range. (adults)
North Shore
Take part in Bird-a-thon Madness with Joppa Flats. Count as many bird species as we can throughout Essex County, possibly as many as 100, moving quickly but always making sure that everyone sees the birds. All ability levels are welcome. (adults, registration required)
Cape Cod and Islands
During Bird Research in Action! at Wellfleet Bay, meet James and the rest of the bird banding team to learn about banding methods and the information gathered from this research. You will likely get to see live birds up-close and observe the banding process. (adults and children ages 8+, registration required)