Celebrate all things sheep, experience Big Night, go on a bird walk, look at the stars, and more at a wildlife sanctuary this weekend.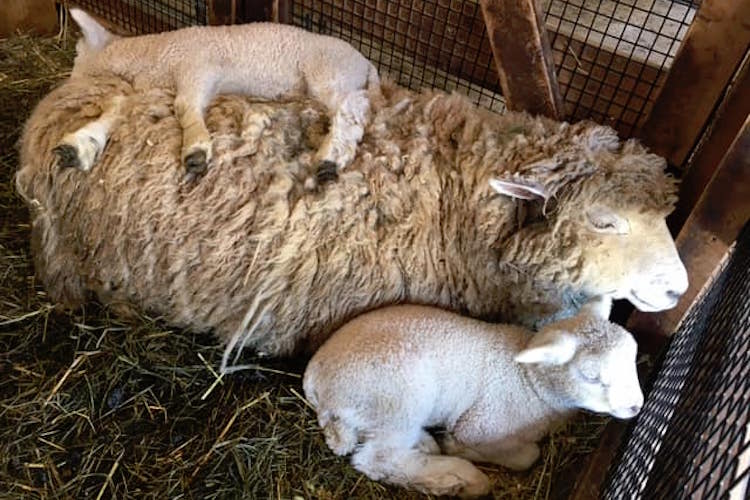 Greater Boston
Head to Drumlin Farm in Lincoln for Woolapalooza, the annual festival about all things sheep! Meet our new lambs, watch sheep shearing demos, shop items created by local fiber artisans, and much more.
Discover the connections between Henry David Thoreau, climate change science, and Concord while attending the Stone Memorial Lecture at The Center for the Arts in Natick. (registration required)
Go on a Woodcock Walk with Blue Hills Trailside Museum in Milton. Learn about these strange birds before venturing out in search of a male bird displaying. (adults and children ages 8+, registration required)
Enjoy a Spring Bird Walk at Boston Nature Center to observe resident birds and spring migrants. Local bird enthusiasts will help find and identify birds through field marks, sounds, and behaviors. (adults, registration required)
People of all ages and skill levels can meet up at Habitat in Belmont for a Morning Bird Walk. Look for signs of migrating species, mating behaviors, and nest building.
Take part in an Evening Wildlife Prowl at Stony Brook in Norfolk. The pace will be relaxed and senses heightened as you look for creatures that come out just as the sun is setting. (families, registration required)
North Shore
Head to Ipswich River in Topsfield for Deep Sky Astronomy to look for variable stars, binary stars, star clusters, gaseous nebulae, galaxies, and more using a large reflector telescope. (adults and children ages 10+, registration required)
Go Saturday Morning Birding in the Newburyport/Plum Island are — one of the best year-round birding locations in the country. Beginners and birders of all levels are welcome. (adults)
Central Massachusetts
Connect with the natural world in a healing, calming, grounding, and replenishing way through a guided Forest Breathing Walk at Wachusett Meadow in Princeton. (adults, registration required)
Go on a Broad Meadow Brook field trip to Bird Sachuset Point in Rhode Island. Scan the rocky coast for Horned Larks, Buffleheads, Harlequin Ducks, and more. (adults, registration required)
Connecticut River Valley
It's Big Night at Arcadia in Easthampton and Northampton. Spend an enchanted family evening celebrating the annual migration of thousands of amphibians. (registration required)
Cape Cod
Celebrate Spring at Wellfleet Bay with a leisurely, naturalist-guided hike to discover flowers blooming, birds returning and more as the sanctuary springs back to life. (adults, registration required)
South of Boston
Help Mass Audubon's Coastal Waterbird Team for a Coastal Waterbird Work Day in Westport by erecting fencing that is used to symbolically fence off areas where Piping Plovers and American Oystercatchers nest. (adults and children ages 12+, registration required)