Attend a maple sugaring festival, learn how to make cheese, watch for woodcocks, enjoy a pancake breakfast, celebrate seals, and more at a wildlife sanctuary this weekend.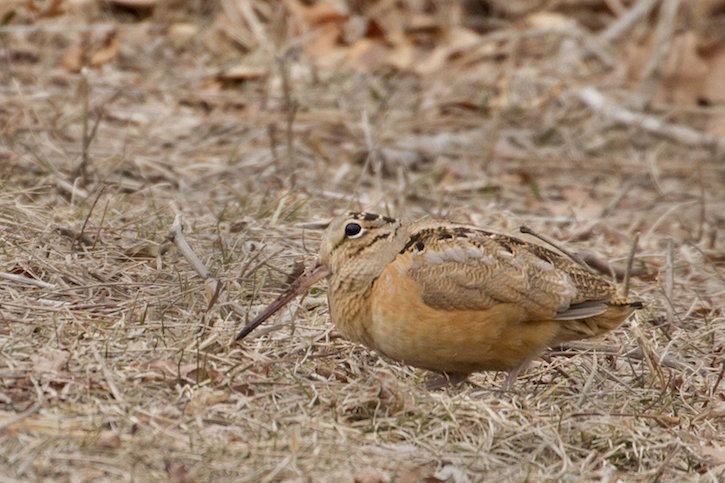 Greater Boston
Head to the Blue Hill's for Maple Sugar Days at Brookwood Farm. Taste maple syrup, warm up by a bonfire, watch skilled artisans will demonstrate traditional, hand-powered crafts, and grab a bite to eat from a food truck. (all ages)
Try your hand at Simple Cheesemaking at Drumlin Farm in Lincoln. Sample homemade cheeses while learning the skills you need to make your own cheese at home! (adults and children ages 12+, registration required)

Journey back in time to enjoy the time honored tradition of turning sap to syrup at Moose Hill in Sharon during a Sugaring Weekend. Savor maple delicacies such as hot pancakes with maple syrup, "sap" dogs on buns, and maple sugar popcorn.
During Wacky Woodcocks at Broadmoor in Natick, watch and listen as these birds rocket up 300 feet, then call loudly as they zigzag during their dive back towards earth. (adults, registration required)
Go on a morning Spring Tree Identification Walk at Boston Nature Center to take a closer look at the forest around us. Along the way, find out how climate change is impacting and changing the forest compositions in Massachusetts. (adults, registration required)
Scan the marshes and ponds at Stony Brook in Norfolk for Wood Ducks, Buffleheads, Mallards, and more on a Waterfowl Walk. (adults, registration required)
North Shore
Wrap up the maple sugaring season with our Spring Flapjack Fling at Ipswich River in Topsfield. Enjoy a hearty breakfast followed by an hour-long sugaring tour to see how to transform sap to syrup. (all ages, registration required)
Celebrate the Seal at a Joppa Flats Family Open House in Newburyport. Play ocean-themed games, create seaworthy art, and find out how to protect our oceans and coastline as they show signs of climate change. (all ages)
South of Boston
Enjoy a Welcome Spring Walk at Tidmarsh in Plymouth. The peepers are chorusing, basking turtles emerging, and buds bursting. (all ages, registration required)
Go on a Wild, Wild Woodcock Walk at Allens Pond in South Dartmouth to witness their courtship ritual at dusk. (adults, registration required)
Find out Who's Who in the World of Hoots at North River in Marshfield. Hone your observation and listening skills on a night walk and take part in activities like dissecting pellets. (adults and children ages 6+, registration required)
Explore Awesome Amphibians and their wetland homes at Oak Knoll in Attleboro. After a short talk, we'll go for a hike to see where we might find some! (all ages, registration required)
Cape Cod and Islands
Meet up at the Chillmark Community Center on Martha's Vineyard for a Climate Cafe on Extreme Weather. Enjoy coffee and community conversations; don't forget to bring your mug! (adults and children ages 10+)
Go on a Wellfleet Bay field trip to Bird Sachuset Point in Rhode Island. Scan the rocky coast for Purple Sandpipers, Harlequin Ducks, loons, and grebes; then seek out sparrows, Horned Larks, and Eastern Meadowlarks in the grasslands. (adults, registration required)
Central Massachusetts
Learn all about Spring Tree Flowers at Broad Meadow Brook in Worcester, part of their Essential Nature Series. (adults, registration required)