It's a festival-kind-of-weekend! Celebrate sheep, owls, the sea, and maple sugaring. Plus, make slime, search for eggs, and even hear a "stand-up economist" talk comedy and climate change.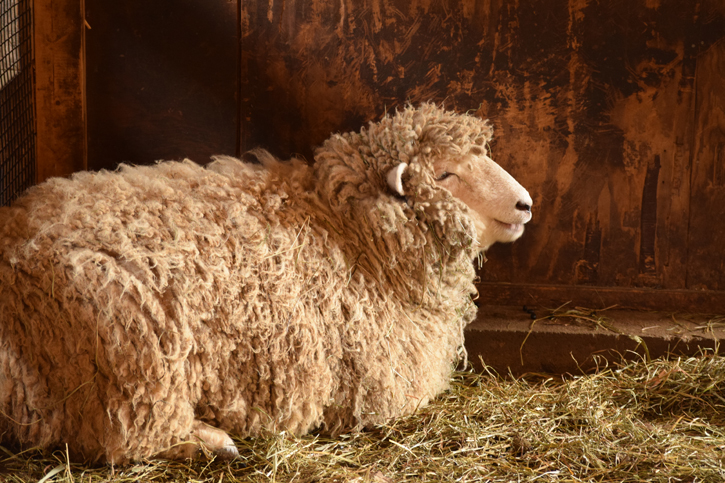 North Shore
Head to Ipswich River in Topsfield for a Spring Flapjack Fling and Sugaring Tour. Eat a delicious homemade breakfast featuring syrup made onsite and then learn how to turn sap to syrup. (registration required)
Celebrate the Sea at Joppa Flats in Newburyport with a full day of indoor activities and exhibits that focus on our ocean giants and creatures of the deep. Find out where seafood comes from, how people can collect energy from the ocean, and how to protect our oceans and coastline as they show signs of change.
Greater Boston
It's sugarin' time in the Blue Hills! Join Trailside and the Massachusetts DCR for Maple Sugar Days Festival at Brookwood Farm in the Blue Hills Reservation. Activities include games for children, a bonfire, horse-drawn wagon rides, and skilled artisans demonstrations.
Delight in all things sheep during Woolapalooza, a festival featuring fiber, food, and fun at at Drumlin Farm in Lincoln! See baby lambs, watch a sheep shearing demonstration, and learn how fleece turns into a sweater.
The Museum of American Bird Art in Canton hosts its Owls Live Festival, featuring fun activities and a chance to see live owls from Mass Audubon's Blue Hills Trailside Museum. Find out what makes owls unique and which owls you can find in your own backyard!
Dr. Yoram Bauman the world's first—and only—stand-up economist will take center stage at The Center for the Arts in Natick for Comedy and Climate Change, hosted by Broadmoor, (adults, registration required)
It's Slime Time at Stony Brook in Norfolk. Make snow slime, floam, soap slime, bouncy slime, and glow-in-the-dark slime, all the while learning what makes slime so…well slimy. We'll finish off the afternoon with the Great "Slug" Race. (children ages 4-13, registration required)
Journey back in time to enjoy the time honored tradition of turning sap to syrup at Moose Hill's Maple Sugaring in Sharon. Go on a 90-minute guided tour, visit the sugar shack, and eat sweet treats. (registration required)
Help the Boston Nature Center with Spring Gardening. Learn how garden plants affect the soil quality, how to protect against drought and insects, and anything else you wonder about gardening! (adults and children ages 5+, registration required) 
South of Boston
During the Egg Hunt at Oak Knoll in Attleboro, dye eggs with natural dyes, create bird nests, visit with some egg-laying animals, and learn about different types of eggs in our educational stations before heading out to start the hunt for hidden eggs!
Connecticut River Valley
Learn all about Ducks at Arcadia in Easthampton and Northampton. Start with an indoor program, followed by a walk around the Arcadia Marsh. Afterwards, depending on where the birds have been sighted, we'll carpool either up or down the valley in search of other species. (adults, registration required)