Take a photography workshop, pull invasive plants, draw songbirds, learn about gardening, look for birds, search for horseshoe crabs, and more at a wildlife sanctuary this weekend.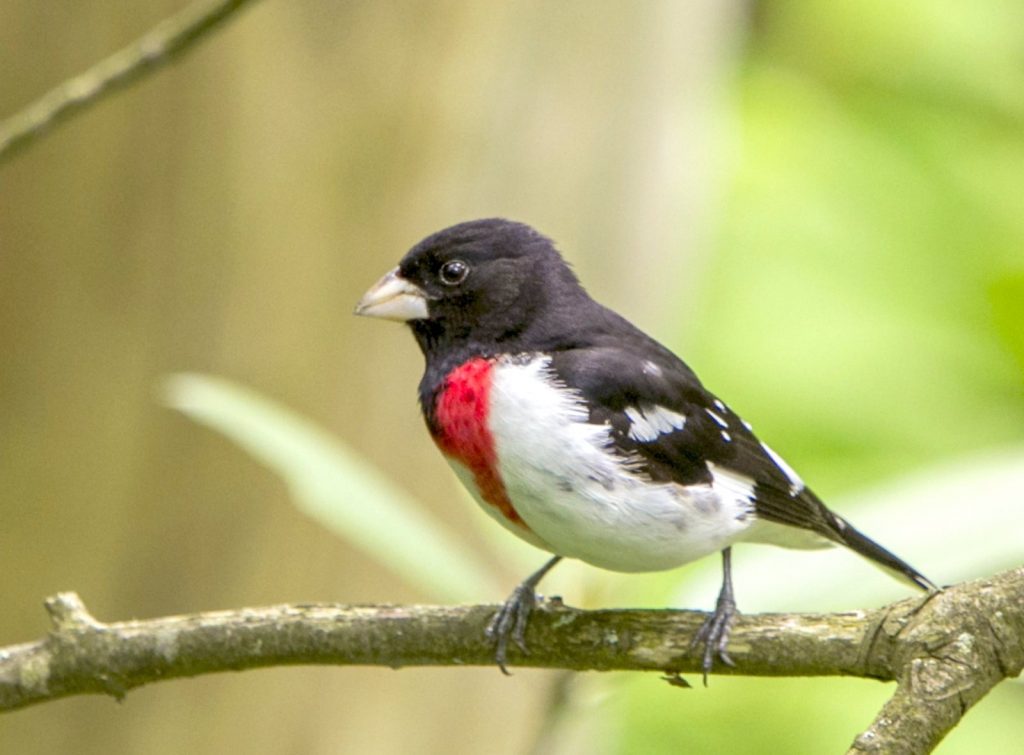 Greater Boston
Help Habitat Education Center in Belmont Remove Invasive Plants including buckthorn, bittersweet and others. These plants make it difficult for native plants to thrive. Free. (adults and children, registration required)

Get Top Tips for Spring and Summer Nature Photography at Broadmoor in Natick. Find out what to do with everything from tricky lighting to moving wildlife as you explore beautiful habitats around the sanctuary. (adults, registration required)
Attend an Artisan Fair and Native Plant Sale at Moose Hill in Sharon. Meet local artists and see there nature-inspired work and pick up some native plants for your garden.
Head to Drumlin Farm in Lincoln for Afternoon Chores and More. Feed chickens and collect eggs, then bring hay to the sheep, goats, and cows. After we finish up we'll treat ourselves to a farm fresh snack. (families, registration required)
Draw Songbirds from Life at the Museum of American Bird Art in Canton. Observe, study, and sketch three or four rescued songbirds. You will also have a chance to learn all about these birds from a Mass Audubon naturalist. (adults and children ages 13+. registration required)
Head to Scarboro Pond at Franklin Park in Boston for Pond Life to learn about all the creatures that live in and around ponds. Use dip nets to collect pond creatures, and observe them under microscopes before returning them to their home. Free. (families, registration required)
South of Boston
Dig deeper into the relationship between milkweed and Monarch butterflies during a Milkweed and Monarchs Workshop at Allens Pond in South Dartmouth and Westport. Learn how to foster and monitor your own milkweed patch and find out how to join a citizen science project. (adults and children, registration required)
Spend a warm evening with friends and community members enjoying delicious food and drink, strolling candle-lit gardens, and getting up-close with wildlife at Oak Knoll's 7th annual spring fundraiser Night at the Knoll. (adults ages 21+, registration required)
Cape Cod
Go In Search of Horseshoe Crabs with Wellfleet Bay. Meet at Priscilla Landing in Orleans to search for horseshoe crabs coming up on the beach to spawn at high tide, and talk about their behavior, biology, conservation, and management. (adults and children ages 8+, registration required)
Take a family-friendly Tidal Flat Creature Search Expedition to the mud flats of Barnstable Harbor. Search for the predatory moon snail and ancient looking horseshoe crab, hold a jelly-like lugworm egg case, and learn how these creatures survive the the intertidal zone. (adults and children, registration required)
North Shore
During Summer Gardening & Seasonal Blooms at Joppa Flats in Newburyport learn about plant height, color combinations, and others' summer bloom success stories. Explore local gardens, then return to Joppa Flats to discuss bulb planting, perennials, annuals, and shrub selection. (adults, registration required)
As part of Breeding Birds of Ipswich River in Topsfield look for Rose-breasted Grosbeaks, Scarlet Tanagers, swallows, warblers, bluebirds, and more. (adults, registration required)
Central Massachusetts
Take a closer look at grass as part of this month's Essential Nature Series at Broad Meadow Brook in Worcester. (adults, registration required)
Berkshires
Go Birding in the Berks at Post Farm Marsh in Lenox. It's the perfect place to look and listen for marsh birds such as the American bittern, Virginia rail, sora, common gallinule, and marsh wren. (adults, registration required)