Pick strawberries, take a cruise, look for wildflowers, search for Diamondback Terrapins, track shorebirds, go kayaking, learn about fireflies, and more at a wildlife sanctuary this weekend.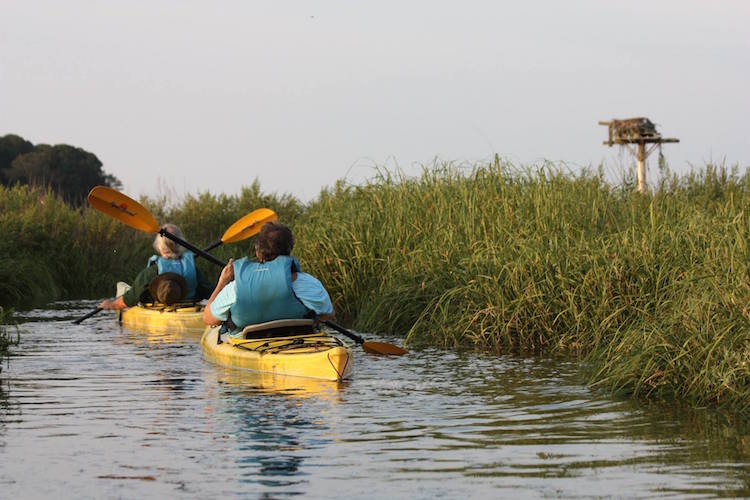 North Shore
Go on a Harbor Seal Science Cruise and explore the lower Merrimack River ecosystem about the Yankee Clipper. Practice hands-on science, use interactive props, and look for seabirds, seals, and waterfowl on every trip. (families, registration required)
Greater Boston
Join Mattapan Food & Fitness Coalition at Boston Nature Center for Mattapan Moving for Live, a wonderful day of fitness, food, and fun! Activities will include nature walks, Zumba, yoga, fitness boot camp demonstrations, heart healthy cooking demonstrations, and children's nature activities, plus raffles and prizes.
Celebrate the Strawberry Harvest at Drumlin Farm in lincoln. Dig in the dirt with our farm staff, meet some berry-loving animals, and pick your own strawberries to take home.
Make Firefly Friends at Blue Hills Trailside Museum in Milton. Enjoy a little ice cream, make a firefly craft, and learn how you can make your backyard more firefly friendly. Then venture outside into the night to go looking for these flashing insects. (families, registration required)
Go on a Summer Wildflower Exploration at Broadmoor in Natick. Learn about asters, milkweed, and other essential flowers for pollinators and much more. (adults, registration required)
Take a Sunday Stroll at Stony Brook in Norfolk to see what is happening on the sanctuary and stop to enjoy any interesting and unusual sights we come upon. (adults and children, registration required)
South of Boston
Go on a Beach Ramble at Allens Pond in Westport and South Dartmouth and explore the flora and fauna along our Beach Loop Trail. (adults and children, registration required)
Head to Oak Knoll in Attleboro for Kindness Rocks to create wonderful works of art on special rocks. After, go for a hike on our trails to leave these special pieces behind for others to find and enjoy. (adults and children, registration required)
Cape Cod and Islands
Search for Diamondback Terrapins at Wellfleet Bay. Start off inside with an introduction to this fascinating species then head outside for a walk along sanctuary trails in search of nesting turtles. (adults, registration required)
Track Shorebirds at Felix Neck in Edgartown. Walk the beach with our shorebird biologist to record field data, search for birds and nests, and identify bird and mammal tracks in the sand. (adults and children)
Go on a Kayak Osprey Watch at Gray's Beach with Long Pasture. Visit Osprey poles by kayak for a unique, waterside view, and track any updates on nesting, eggs and fledglings. (adults, registration required)
Central Massachusetts
Broad Meadow Brook in Worcester is hosting a Pollinator Open House. Drop in between 10-12 for pollinator scavenger hunts, games and activities, view the butterfly gardens and bee hotel, and take home free pollinator-friendly wildflower seeds.
Enjoy a Family Canoe on Wildlife Pond at Wachusett Meadow in Princeton. Look for Wood Ducks, bullfrogs, and Kingfishers, and learn about wetland habitats. (families, registration required)
Connecticut River Valley
Go on a 1-hour First Child in the Woods hike at Arcadia in Easthampton and Northampton to gently introduce infants and toddlers to the natural world and get skills to confidently lead explorations of your own. (families, registration required)
More in the Connecticut River Valley
Berkshires
Head to Pleasant Valley for their 2019 Wild Thing 5k/10k Trail Race & Walk and support conservation efforts and educational programming throughout Berkshire County. (registration required)